March Against Monsanto This Saturday
May. 24, 2013 09:37AM EST
GMO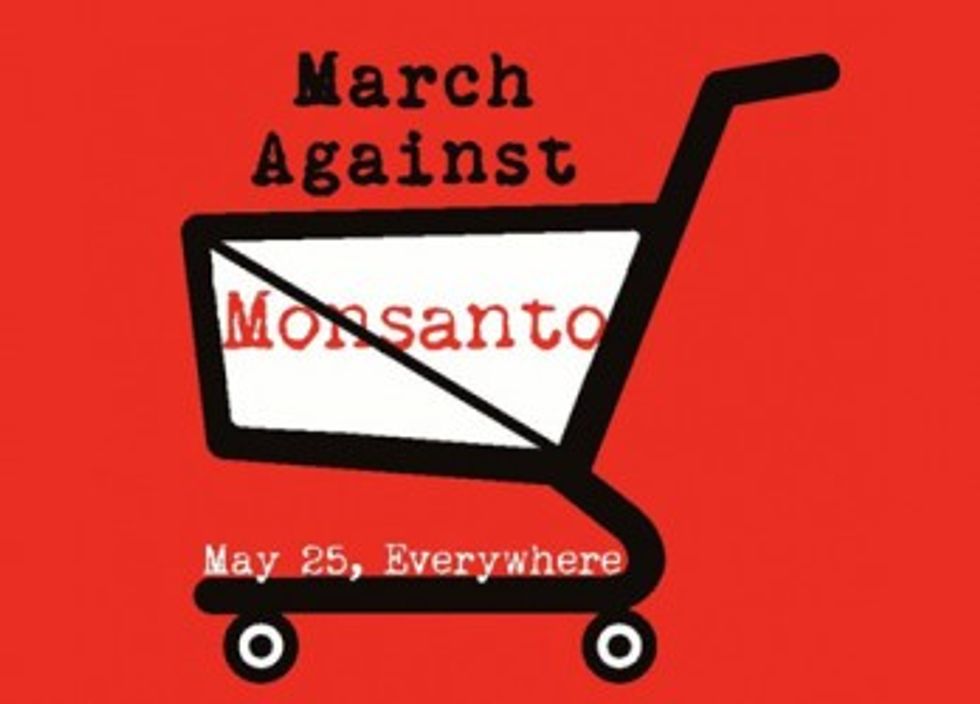 This Saturday, May 25, tens of thousands of activists across six continents, 41 countries and more than 330 cities are expected to March Against Monsanto. Instigated and driven completely by grassroots activists, this global day of action hopes to demonstrate that, when many people ban together for justice and transparency, they can fight back against the powerful few. The following InfoWars news alert about Monsanto's CEO feeling threatened by grassroots efforts, particularly social media.
Food & Water Watch supports the solutions that March Against Monsanto advocates for—the need for mandatory GE food labeling, further scientific research on the health and environmental impacts of GE food and repealing the Monsanto Rider that slipped into the recent budget bill, also known as the Monsanto Protection Act.
We are calling for more transparency about the undue influence that Monsanto and other biotechnology seed corporations hold over our government and recently released a stunning report about how the U.S. State Department works to promote Monsanto and the biotech seed industry on the taxpayer's dime.
Food & Water Watch is proud to be supporting March Against Monsanto activities in various cities across the country—New York City, NY; New Brunswick, NJ; Miami, FL; Portland, ME; Mystic, CT; Philadelphia, PA; Detroit, MI; Chicago and Springfield, IL; Des Moines and the Quad Cities, IA; Cincinnati, OH; Denver, CO; Albuquerque and Santa Fe, NM; Portland, OR; and Seattle and Ramond, WA.
Visit EcoWatch's GE FOODS page for more related news on this topic.
EcoWatch Daily Newsletter
Recent Stories from EcoWatch