Mapping the Dangers of Fracking
May. 01, 2015 09:10AM EST
Energy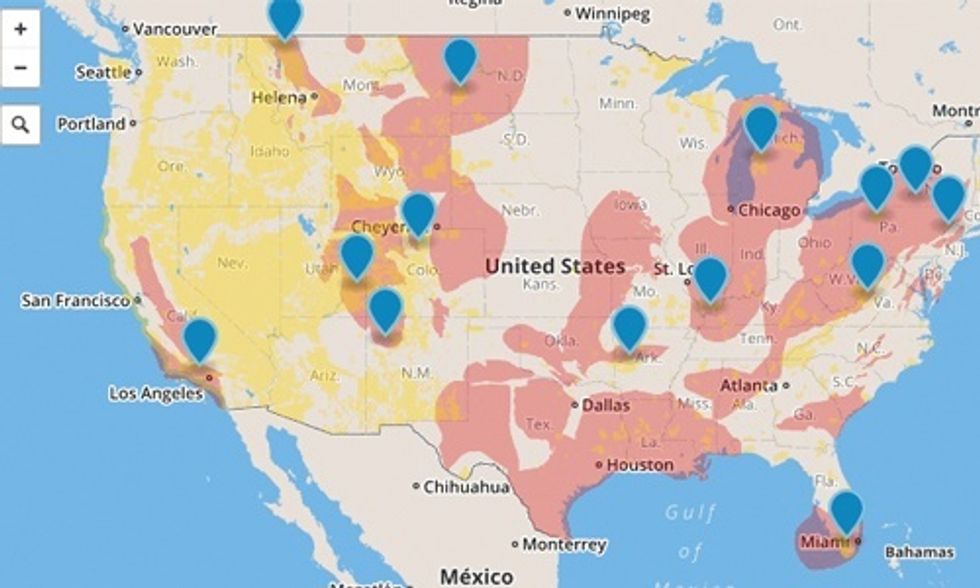 It feels like spring only just arrived, but as of tomorrow we're less than a month away from the official start of summer: Memorial Day. National parks and forests across the country will welcome millions of hikers, campers, photographers "picnic-ers," and others this summer: people looking to leave home for a while and enjoy America's natural beauty.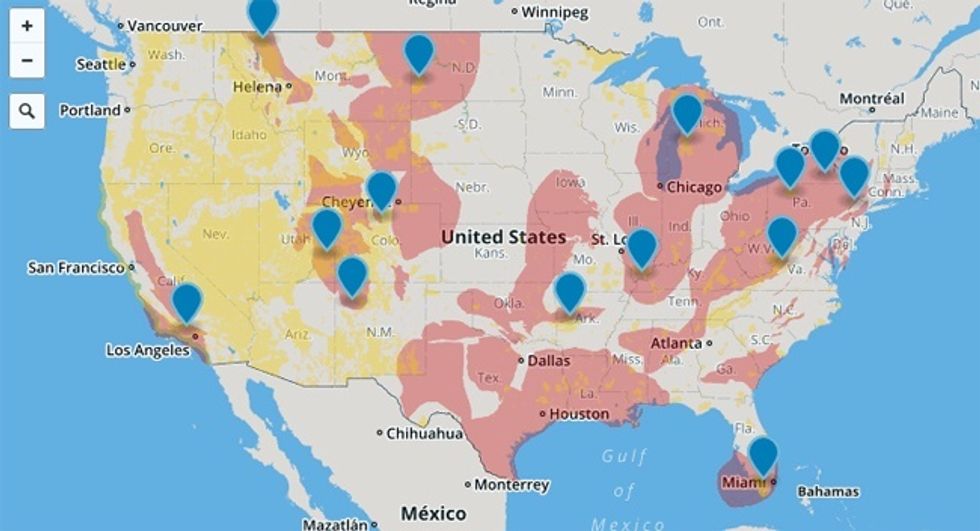 But oil and gas corporations want to visit U.S. public lands for a very different reason: to profit off their oil and gas reserves via fracking.
Did you know that about 20 percent of U.S. oil and gas reserves and resources are beneath federal public lands? Some of these public lands are next to our most beautiful national parks, including Glacier National Park in Montana, or national forests like George Washington and Jefferson National Forests in Virginia and Shawnee National Forest in Illinois, to name a few.
But it can be hard to visualize the scope of the danger that fracking poses to our public lands. That's why Food & Water Watch created a map to help illustrate the vast span of public lands across America, and illuminate where Big Oil and Gas corporations aim to drill and frack through it.
The yellow areas are U.S. federal lands. The red areas in the map are where—given inconsistent data—there are oil and gas deposits. Lands in red are where there's already been a wave of drilling and fracking for oil and gas, or where companies envision fracking before long. The overlapping orange areas are public lands that are either being fracked now, or could be soon. Check out the blue pins to learn about specific public lands and how they're at risk from fracking.
Fracking on public lands such as these is dangerous on many levels: it introduces toxic chemicals to water; it disrupts the habitats of millions of animals, including endangered species; it poses serious risks to human health, such as breast cancer; and it spurs on climate change. The production of oil and natural gas in 2013 from federal public lands led to more than 292 million tons of carbon-dioxide equivalent greenhouse gas emissions, or about what 61 million cars emit in a year.
No amount of regulation will protect our public lands, health, drinking water and climate from the impacts of fracking. About 90 percent of federally managed lands are available for oil and gas leasing, while only 10 percent are reserved for conservation, recreation, wildlife and cultural heritage.
If we want to preserve our nation's natural heritage for future generations, we must act. The Protect Our Public Lands Act was recently introduced to Congress, and is the strongest piece of federal legislation against fracking to date. No amount of regulation will protect our public lands or communities from the impacts of this dangerous practice.
YOU MIGHT ALSO LIKE
Frack-Happy Texas Forced to Face the Reality of Fracking-Related Earthquakes
8 States Dealing With Huge Increases in Fracking Earthquakes
Jon Stewart's Hilarious Take on Oklahoma's Fracking Earthquakes
EcoWatch Daily Newsletter