This website uses cookies to ensure you get the best experience while browsing it. By clicking 'Got It' you're accepting these terms.
Make Your Own Exfoliating Scrubs Instead of Using Products With Plastic Microbeads
Nov. 08, 2013 09:49AM EST
If you like to have soft, glowing skin but don't want to pollute our oceans and lakes with plastic microbeads, try these recipes and make your own exfoliating scrub with ingredients from your kitchen.
Avocado Foot Softener from Healthy Child Healthy World
2 tablespoons cornmeal
2 tablespoons mashed avocado or avocado oil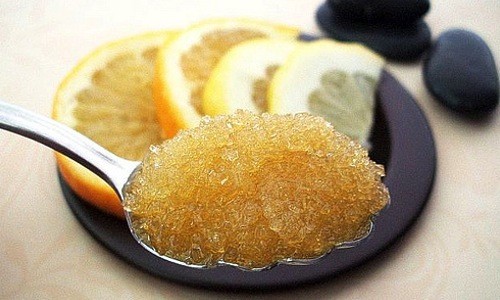 Mix ingredients in a small bowl until a paste forms. Apply to feet, working the gritty paste into calluses and rough spots, and up and around the toes. Rinse with warm water and dry feet thoroughly. Repeat once or twice a week.
Strawberry Hand and Foot Exfoliant from Campaign for Safe Cosmetics
8 to 10 strawberries 
2 tablespoons apricot oil (you may substitute olive oil) 
1 teaspoon of coarse salt, such as Kosher salt or sea salt 
Mix together all ingredients, massage into hands and feet, rinse and pat dry.
Simple Homemade Sugar Scrub Recipe from sassygirlz.net
2 cups turbinado sugar
½ cup coconut oil
2 tablespoons honey
1 tablespoon vanilla extract or your favorite essential oil
Combine sugar and honey in a bowl and mix. Add coconut oil and stir until sugar mixture is well soaked. Add vanilla or essential oil of choice. Store in an airtight jar. 
No-Nonsense Daily Scrub Recipe from Crunchy Betty
½ cup finely ground oats
½ cup finely ground almond meal
Liquid of choice (water or witch hazel for oily skin, milk for dry skin, rosewater for any skin type)
Grind up oats and almonds separately, then combine well. Place a small amount, approximately 2 teaspoons, of scrub in your hand or a small dish. Add a bit of the liquid to the scrub and combine well, letting the oats absorb the liquid. Lightly scrub your face with the mixture, moving in an upward, circular fashion. Let the scrub dry for a few minutes, then lightly rinse with warm water, or rinse off immediately.
Tailor your scrub to your skin type by adding these ingredients:
Oily skin: 2 tablespoons fine sea salt, 2 tablespoons finely ground dried peppermint, and/or 5 drops of rosemary essential oil.
Dry skin: 2 tablespoons powdered milk (try to find full-fat, if you can), 2 tablespoons. finely ground dried calendula, and/or 5 drops Roman chamomile essential oil. If you have very dry skin, you might find more benefit from using full-fat cream as the liquid you use to wet the scrub.
Combination skin: 2 tablespoons cornmeal, 2 tablespoons finely ground dried chamomile, and/or 5 drops lavender essential oil.

Plus, learn if there's one that's best for your health.
Catherine Falls Commercial / Moment / Getty Images
An invasive Amynthas worm, also known as a crazy snake worm, Asian jumping worm and Alabama jumper Tom Potterfield / Flickr
By Jason Bittel
My wife and I built a house two years ago on a few acres of woodland outside of Pittsburgh. The backyard is full of maples, poplars, briars and common spicebush. Two-lined salamanders and grumpy-looking crayfish wade among the rocks in the small stream that runs down the edge of the property. Deer, raccoon and opossum tracks appear regularly in the snow and mud. Sometimes, my trail-cam even catches a pair of gray foxes as they slink through the night.
AleksandarNakic / Getty Images
By Kate Murphy
No matter the time of year, there's always a point in each season when my skin decides to cause me issues. While these skin issues can vary, I find the most common issues to be dryness, acne and redness.

David Woodfall / The Image Bank / Getty Images
By Sam Nickerson
The U.S. Environmental Protection Agency (EPA) in April 2018 proposed relaxing standards related to how it assesses the effects of exposure to low levels of toxic chemicals on public health.
Now, correspondence obtained by the LA Times revealed just how deeply involved industry lobbyists and a controversial, industry-funded toxicologist were in drafting the federal agency's proposal to scrap its current, protective approach to regulating toxin exposure.
Steve Irwin poses with a three foot long alligator at the San Francisco Zoo on June 26, 2002. Justin Sullivan / Getty Images
February 22 is the birthday of conservationist and beloved TV personality "Crocodile Hunter" Steve Irwin, who would have been 57 years old today.
Irwin's life was tragically cut short when the barb from a stingray went through his chest while he was filming in 2006, but his legacy of loving and protecting wildlife lives on, most recently in a Google Doodle today honoring his birthday.