Major Salmonella Outbreak Exacerbated by Government Shutdown
Oct. 09, 2013 04:19PM EST
Health + Wellness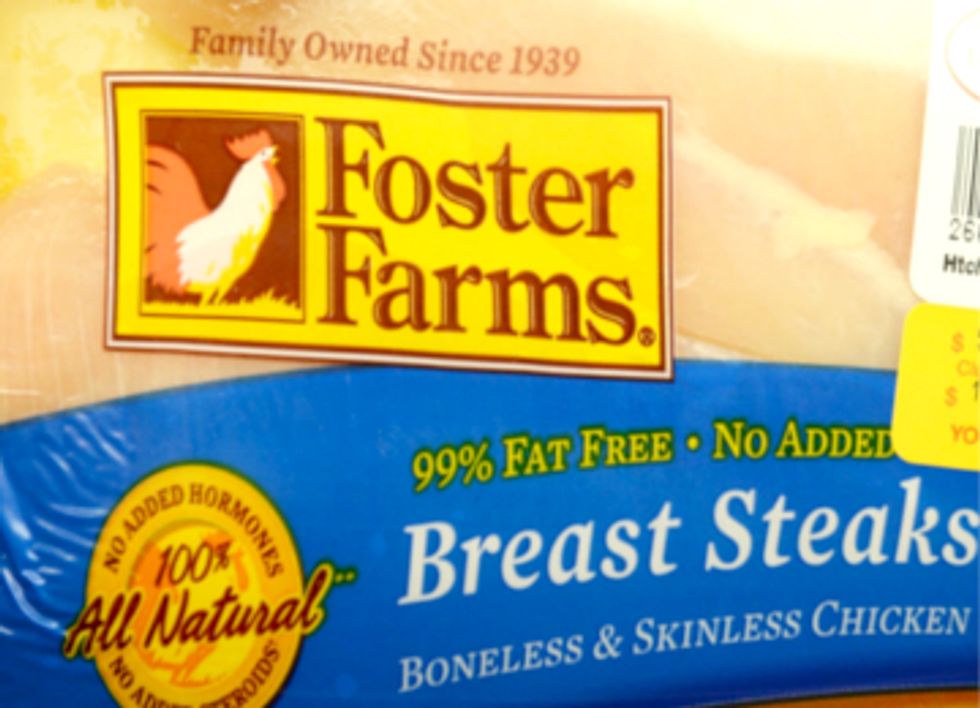 By Laura Beans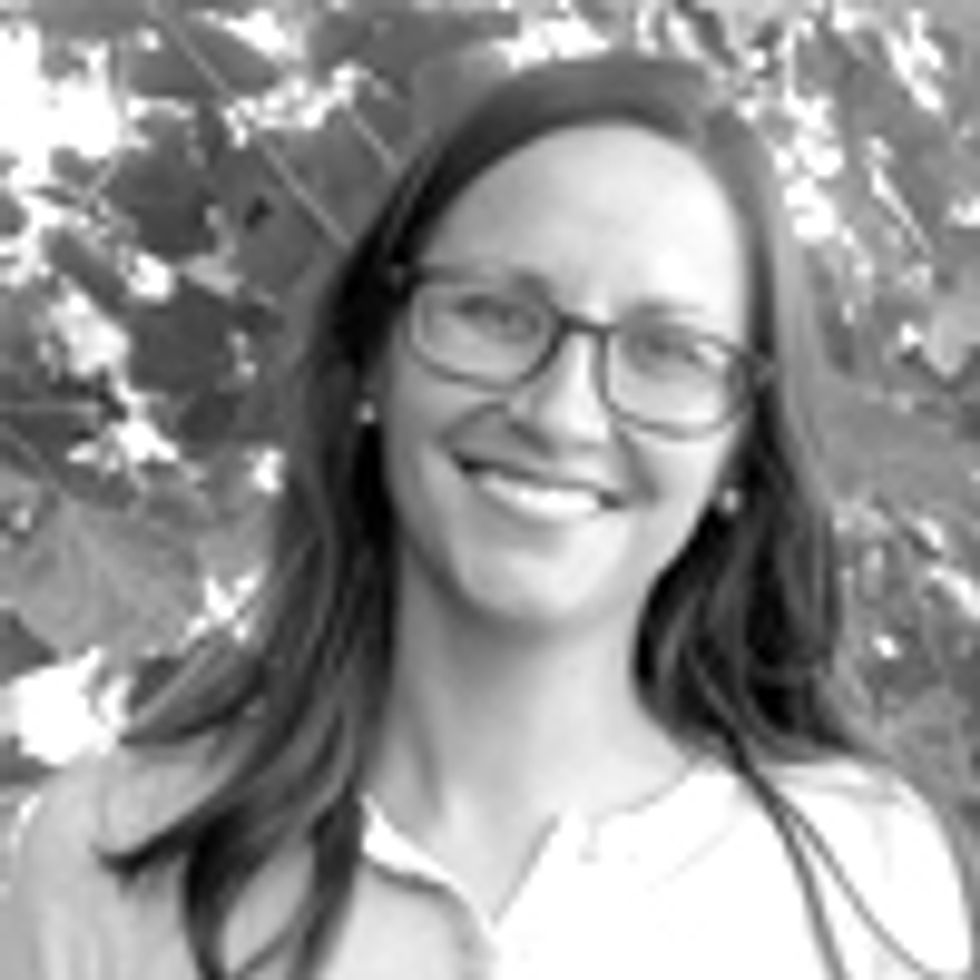 As the government shutdown reached its eighth day yesterday, the U.S. Centers for Disease Control and Prevention (CDC) confirmed a multi-state salmonella outbreak.
The strain, Salmonella Heidelberg, has been attributed to Foster Farms brand chicken products at three facilities in California. According to the CDC, as of yesterday, a total of 278 individuals infected with the outbreak strains of Salmonella Heidelberg have been reported from 17 states—77 percent of which have been reported from California. The number of ill people identified in each additional state is as follows: Alaska (2), Arkansas (1), Arizona (11), California (213), Colorado (4), Connecticut (1), Florida (1), Hawaii (1), Idaho (2), Michigan (2), North Carolina (1), Nevada (8), Oregon (8), Texas (5), Utah (2), Washington (15) and Wisconsin (1).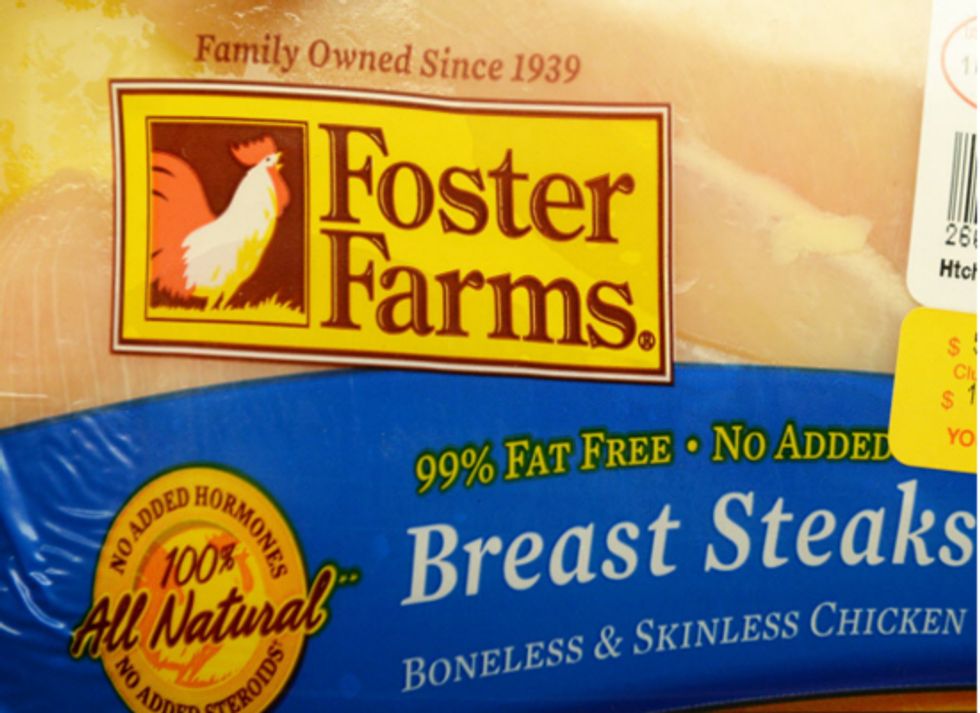 The current salmonella outbreak is exactly what officials and food safety advocates feared when Congress failed to reach an agreement on a spending bill last Monday night and forced the government to shutdown. Complications arose due to amendments added to the budget bill by House Republicans to delay or drastically defund the Affordable Care Act.   
According to National Public Radio, the CDC has called back about 30 furloughed workers, including 10 who work in the foodborne illness division, though they are still scrambling to make due with less than half of their staff. The outbreak is of particular concern given that it involves seven strains of Salmonella that are resistant to antibiotics typically used to treat the illness. 
"The shutdown is the last thing the public health system needs, especially after agencies have already weathered significant spending cuts under the sequester. Overall, CDC was forced to cut $285 million of its fiscal year 2013 budget due to the sequester," said Nancy Donley, founder of STOP Foodborne Illness, in a Cornucopia Institute article. 
The investigation into the outbreak is continuing and the U.S. Department of Agriculture's (USDA) Food Safety and Inspection Service (FSIS)—which is operating with 87 percent of its staff during the shutdown—are preparing to take additional actions, such as a recall, based on new evidence that is emerging. 
A public health alert warns that the FSIS is unable to link the illnesses to a specific product and a specific production period. Raw products from the facilities in question bear one of the following numbers on the USDA mark of inspection or elsewhere on the package:
Salmonella outbreaks could become more prevalent with the FSIS attempting to privatize poultry inspections. In September, the Government Accountability Office released a scathing analysis of the Hazard Analysis and Critical Control Points-based Inspection Models Project (HIMP) in poultry slaughter, the pilot project the FISIS is using to justify its privatization proposal in some 200 poultry plants across the country.
The proposed "Modernization of Poultry Inspection" rule would remove most FSIS inspectors from the slaughter lines and replace them with untrained company employees, according to Food & Water Watch. It would also permit chicken plants to increase line speeds to 175 birds-per-minute. FSIS has received hundreds of thousands of comments from consumers opposed to this change.
Visit EcoWatch's FOOD page for more related news on this topic.
——–

EcoWatch Daily Newsletter