This website uses cookies to ensure you get the best experience while browsing it. By clicking 'Got It' you're accepting these terms.
Lumber Liquidators Sentenced to $13.2 Million for Smuggling Illegal Wood Into the U.S.
Feb. 01, 2016 12:58PM EST
Virginia-based company Lumber Liquidators was sentenced today to $13.2 million in fines and forfeitures for importing illegal wood and submitting false declarations under the Lacey Act, a conservation law that makes it a crime to import plants and animals taken in violation of state and foreign law. In addition, the company has been placed on a five-year probation, during which it must implement a strict environmental compliance plan.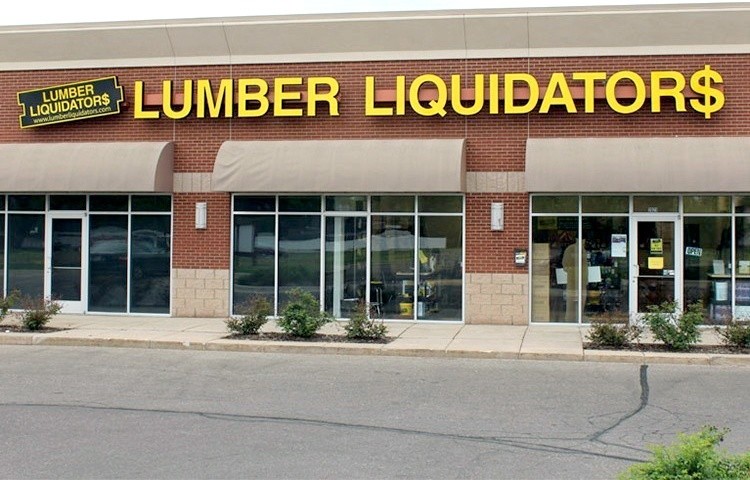 In October 2015, after a two-year investigation by the Department of Justice (DOJ) and U.S. Fish & Wildlife Service, the flooring retailer pleaded guilty to smuggling illegal wood, including one criminal felony of entry of goods by means of false statements and four misdemeanor counts of violating the Lacey Act.
Lumber Liquidators had imported flooring manufactured in China, made from wood that was illegally harvested in the forests of the Russian Far East, the habitat of the world's last remaining wild Siberian tigers.
Environmental Investigation Agency (EIA) first documented Lumber Liquidators' illegal activities in its 2013 report, Liquidating the Forests. Posing as timber buyers, EIA investigators went undercover to expose the illegal timber harvesting and trade in the Russian Far East and traced the wood through China to a company that admitted to illegal logging and paying bribes. The EIA investigation revealed that Lumber Liquidators was the single biggest trading partner of this Chinese company. The subsequent investigation by the DOJ found that Lumber Liquidators committed systemic fraud and sourced illegal timber not only from the Russian Far East but also from Burma.
"This historic criminal sentence against a major U.S. company in relation to the Lacey Act is setting an important precedent: Illegal wood is no longer tolerated in the U.S.," EIA Executive Director Alexander von Bismarck said. "U.S. consumers need to be protected from unknowingly supporting organized crime and the destruction of the world's last virgin forests."
The penalties for Lumber Liquidators' crimes include $7.8 million in criminal fines, $1.23 million Community Service payments, $969,175 in forfeited proceeds and more than $3.15 million in cash through a related civil forfeiture. In order to put in place the mandatory environmental compliance plan, under which all wood imports need to be verified back to the source of harvesting, the company will have to fundamentally transform its sourcing practices and submit itself to government-approved audits.
"The real cost to the company will come from having to forego cheap, stolen wood in its supply chain while the Department of Justice looks over its shoulder," von Bismarck said. "This case sets an important example for the rest of the industry, the business model of buying cheap wood from shady sources doesn't pay anymore."
YOU MIGHT ALSO LIKE
Huge Victory for Environmentalists: Offshore Fracking Moratorium Now in Effect Off California's Coast
The Inside Story of How a University Professor Quietly Collaborated With Monsanto
Michael Moore: 10 Things They Won't Tell You About the Flint Water Tragedy, But I Will
Judge Says Lawsuit Can Move Forward for Lucky the Elephant Who Was Captured From the Wild 53 Years Ago
Southwest Greenland had the most consistent ice loss from 2003 to 2012. Eqalugaarsuit, Ostgronland, Greenland on Aug. 1, 2018.
Rob Oo / CC BY 2.0
Climate change has been called the biggest challenge of our time. Last year, scientists with the United Nations said we basically have 12 years to limit global warming to 1.5ºC to avoid planetary catastrophe.
Amid a backdrop of rising global carbon emissions, there's a real case for pessimism. However, many scientists are hopeful of a way out.
Martin Luther King Jr. at steps of the Lincoln Memorial where he delivered his famous, "I Have a Dream" speech in 1963.
"Injustice anywhere is a threat to justice everywhere." Dr. Martin Luther King Jr.'s words and actions continue to resonate on the 90th anniversary of his birth.
As the country honors the life and legacy of the iconic civil rights leader today, we are reminded that the social justice and the climate movements are deeply connected.
A Massachusetts road coated with snow and ice following the winter storm which prompted Trump to mock climate change. Scott Eisen / Getty Images
President Donald Trump has once again contradicted the findings of the U.S. government when it comes to the threat posed by climate change. Days after a Department of Defense report outlined how climate-related events like wildfires and flooding put U.S. military installations at risk, Trump took to Twitter to mock the idea that the world could be getting warmer, Time reported.
Trump's tweet came in response to a massive winter storm that blanketed the Midwest and Northeast this weekend.
The fire that erupted after a pipeline explosion in Mexico Friday. FRANCISCO VILLEDA / AFP / Getty Images
A dramatic pipeline explosion in central Mexico Friday has killed at least 85 people, Mexican Health Minister Jorge Alcocer Valera said Sunday night, The Associated Press reported.

The explosion occurred in a field in the municipality of Tlahuelilpan as people rushed to gather fuel from the pipeline, which had been ruptured by suspected thieves. Many were covered in oil before a fireball shot into the air.
Mead is a fermented beverage traditionally made from honey, water and a yeast or bacterial culture.
U.S. Army member helps clear debris from Tyndall Air Force Base following Hurricane Michael.
U.S. Army
The Pentagon released a Congressionally mandated report (pdf) that warns flooding, drought and wildfires and other effects of climate change puts U.S. military bases at risk.
The 22-page analysis states plainly: "The effects of a changing climate are a national security issue with potential impacts to Department of Defense (DoD or the Department) missions, operational plans, and installations."
Power plants across Texas are leaching toxins into groundwater, according to new research. A report released this week from the Environmental Integrity Project found that all of the state's 16 coal-fired power plants are leaching contaminants from coal ash into the ground, and almost none of the plants are properly lining their pits to prevent leakage.