Louisiana Residents Demand Cleaner Air from ExxonMobil
Dec. 21, 2011 12:47PM EST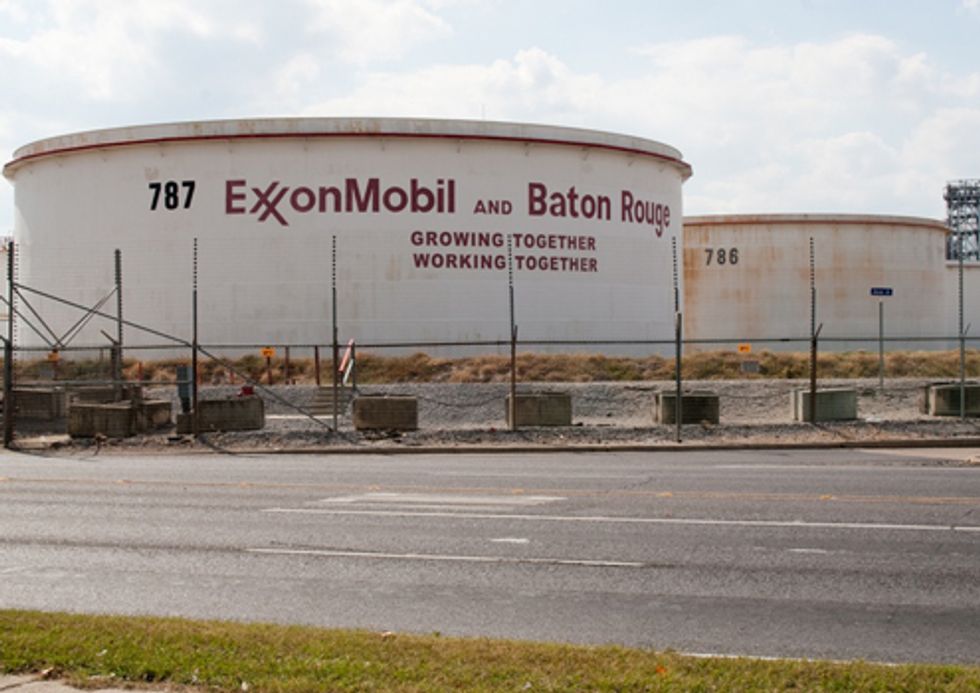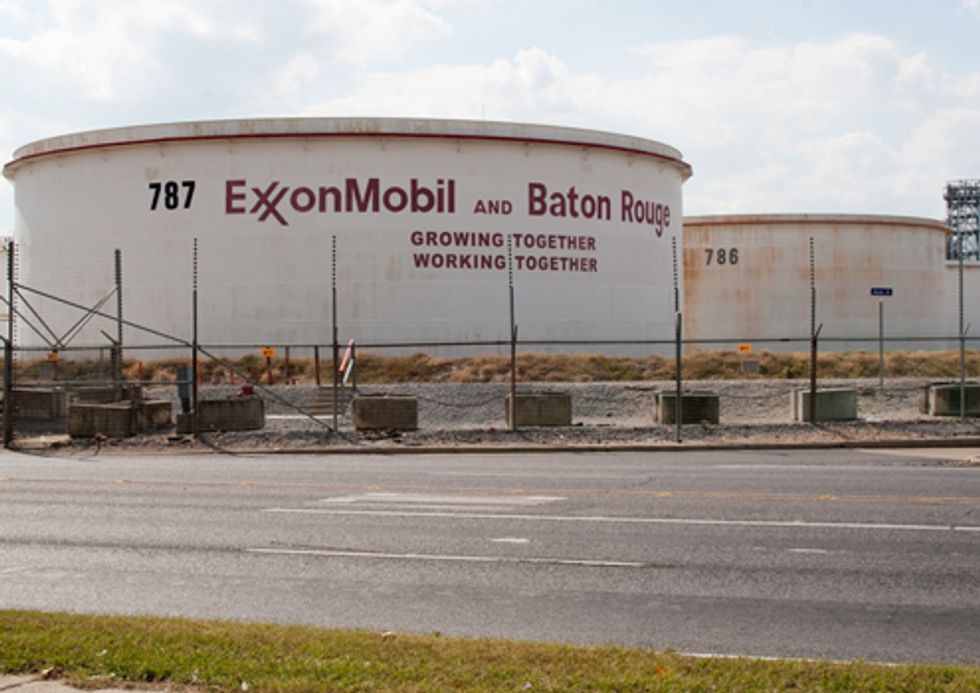 Beleaguered ExxonMobil refinery Manager Steven Blume received letters from 1,363 residents across south Louisiana urging reduced accidents at his refinery. Citing the troubled refinery's ongoing accident problem, especially during storms, the letters urge Mr. Blume to upgrade equipment, hire more workers, improve emergency alerts and implement proper shut downs of the refinery in advance of storms.
"ExxonMobil's profit last year was $30 billion and they can afford to do better," said Anne Rolfes, director of the Louisiana Bucket Brigade. "Hiring more workers—not contractors—would be a good start."
The letters delivered Dec. 21 were presented in front of the Louisiana Mid Continent Oil and Gas Association, an industry trade group that frequently defends ExxonMobil at the expense of Louisiana residents. The letters were collected via door-to-door outreach about ExxonMobil's accidents. Mr. Blume has refused to meet to receive the letters, continuing a pattern of refusing to meet to discuss his beleaguered refinery's accidents. This delivery of the letters occurred two years after the first invitation to talk about accidents was extended in November 2009.
At issue are both accident reduction and the need to hire more full time union workers to prevent those accidents.
"Refiners have a duty to their workers and the community to operate their refineries safely and be prepared for any storms that may come," said United Steelworkers International Vice President Gary Beevers. "ExxonMobil can do better in terms of maintaining its equipment, being ready for storms and hiring more employees to ensure safe operation of its facilities. Too often contractors are hired and they lack the knowledge, experience and training of a full-time employee."
From 2005-2010, the ExxonMobil refinery reported 672 accidents—an average of more than two each week—to the state Department of Environmental Quality. Thirty percent of the air emissions from these accidents were due to storms. The storms' significant cause of accidents as well as the feasibility of preventing these accidents is the reason that the letters are focused on storm preparation. "We are in south Louisiana and we know it will rain," said Ms. Rolfes. "Residents are expected to be prepared and refineries should be too."
Hurricane Gustav in 2008 was a particular problem for ExxonMobil. The refinery released 1.25 million pounds of toxic air emissions during a 12-day span.
The management at ExxonMobil has consistently minimized concerns about accidents by saying that many accidents are "below reportable quantities." However, such accidents can be serious as shown by an April 14, 2010 fire that had no release above reportable quantities but did send three workers to the hospital.
Additional arguments by the refinery include the need to operate during storms to ensure the nation's supply of gasoline. The refinery, however, has never provided evidence to support this claim. Louisiana residents assembled Dec. 21 believe that the refusal to properly prepare for storms is instead about a relentless drive for profits.
For more information, click here.
—————
Community Empowerment for Change's mission is to improve the quality of life in East Baton Rouge Parish by fighting environmental racism and improving environmental health.
The United Steelworkers has 1.2 million active and retired members strong. You'll find us fighting for a better life for all workers in union halls, at the work place, in the courts and in legislatures.
The Louisiana Bucket Brigade is an environmental health and justice organization supporting neighborhoods' use of grassroots action to create informed, sustainable communities free from industrial pollution.
EcoWatch Daily Newsletter