Los Angeles to Build Controversial Solar Plant Adjacent to Former World War II Internment Camp Site
Dec. 28, 2013 10:30AM EST
Business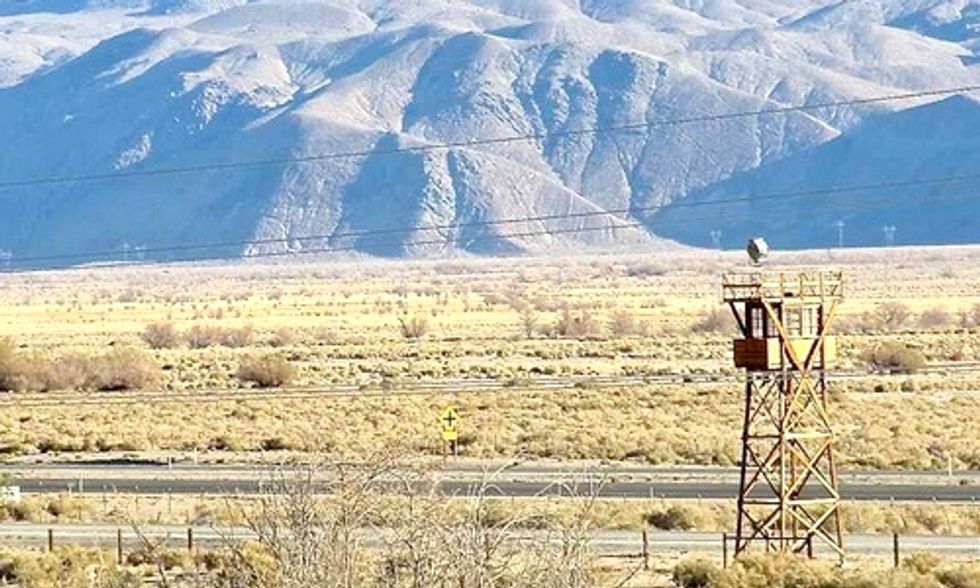 Despite criticism from historians, environmentalists and the general public, the City of Los Angeles is moving forward with a $680 million, 200-megawatt solar energy plant to be constructed on the site of a former Japanese American internment camp during World War II.
The Southern Owens Valley Solar Project, headed by the Los Angeles Department of Water and Power (DWP), will install 1 million photovoltaic panels across 1,200 acres owned by the city. That land is about 3.5 miles east of the Manzanar National Historic Site.
Congress established Manzanar as a historic site in 1992—a little more than 50 years after the attack on Pearl Harbor—to honor families who lost loved ones in the event leading to U.S. involvement in World War II.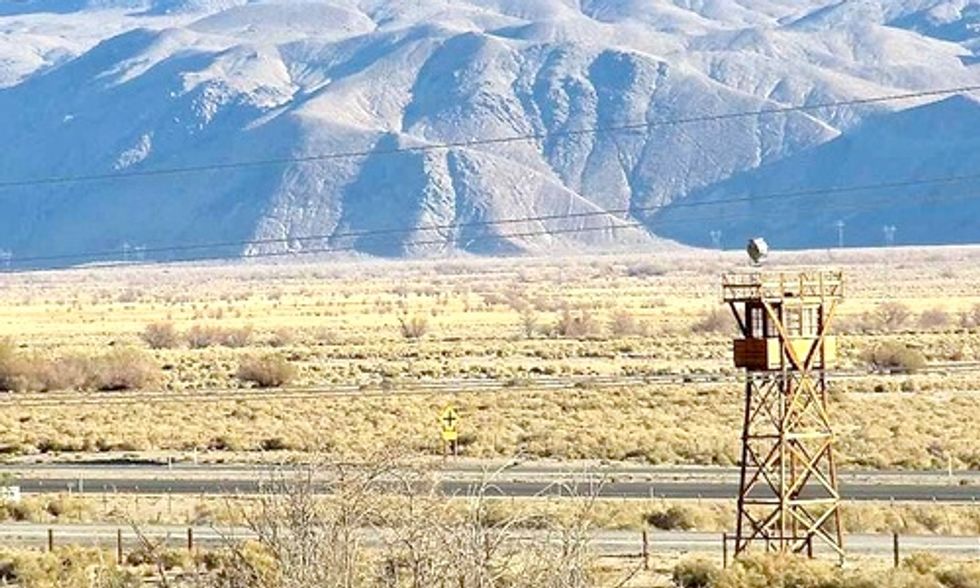 "For the sake of our visitors' experiences and the memories of our former internees, we must advocate for the area to remain undeveloped," Manzanar Supt. Les Inafuku told The Los Angeles Times.
The facility would produce 440 gigawatt hours of electricity each year, which enough to power about 75,000 homes. Its creation would also play a large role in the city meeting state renewable energy goals. The southeastern portion of Owens Valley is one of the best potential solar resources in the country, according to the National Renewable Energy Laboratory.
The site would take about five years to build and provide 300 jobs, according to 89.3 KPCC, Southern California Public Radio.
While groups like the Center for Biological Diversity are encouraging the city to install the panels elsewhere, officials say the renewable energy project won't impact the Manzanar from a cultural or business standpoint. The site receives about 82,000 visitors each year. Randy Howard, director of power systems planning and development for DWP, says the solar farm would be visible from the historic site, but "it wouldn't jump out at you."
Inyo County planners are also reviewing proposals from private companies to deploy renewable energy on private land just north of the Manzanar site.
"It would be cruel to industrialize this landscape," said Paul Huelte, an environmental advisor and member of the Big Pine Paiute Tribe.

According to the Inyo Register, DWP's plan near Manzanar includes a 600-by-500-foot (300,000 square-foot) substation and a 3,000 square-foot, single-story maintenance building. 
"There is no agency that regulates vistas and views," said Bruce Embrey, co-chair of the Manzanar Committee, the nonprofit that tried to preserve the site with a Change.org petition. "We have moral authority, an appeal to the city's social conscience. We are urging the DWP to consider alternative sites for its solar farm, perhaps on structures in downtown Los Angeles."

Visit EcoWatch's RENEWABLES page for more related news on this topic.

EcoWatch Daily Newsletter