This website uses cookies to ensure you get the best experience while browsing it. By clicking 'Got It' you're accepting these terms.
Los Angeles Considers Ban on Sale and Cultivation of GE Seeds and Plants
Oct. 22, 2013 04:35PM EST
Food
Los Angeles is considering banning the cultivation and sale of genetically engineered (GE) seeds and plants. If it does, this second-largest U.S. city would become the country's largest GE-free zone.
Two Los Angeles city councilmen on Friday introduced a motion that would ban the growth, sale and distribution of GE seeds and plants. The councilmen, Paul Koretz and Mitch O'Farrell, said the measure is meant to protect local gardens and homegrown food from contamination by GE seeds. The motion would not affect the sale of food containing GE ingredients.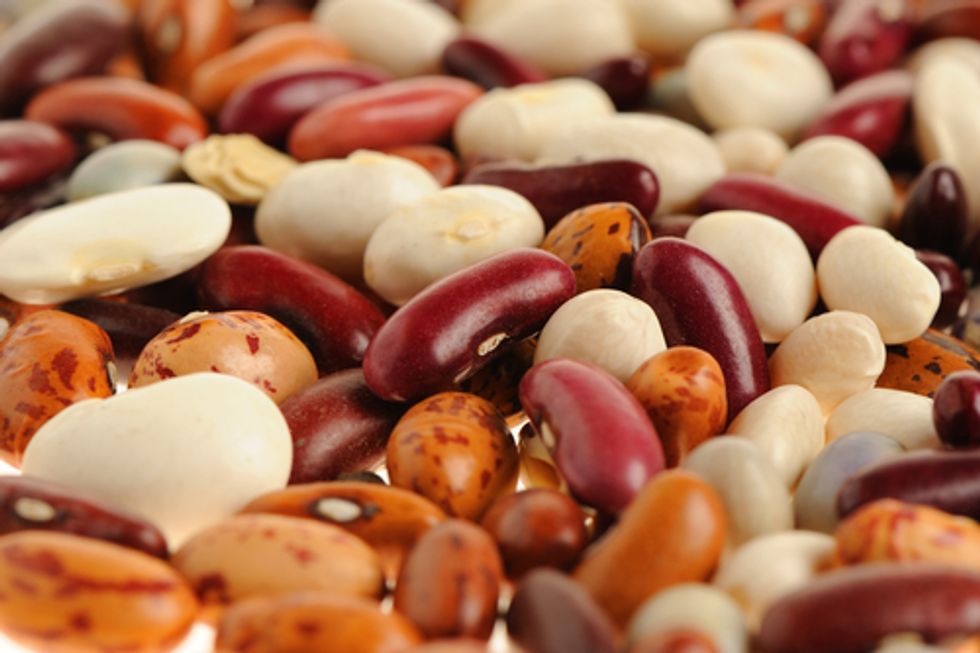 "We don't want to consume mystery food," O'Farrell told The Huffington Post. "Since there's currently no requirement, anyone could unwittingly purchase a genetically modified product and not know it. I think that's irresponsible."
GE plants or animals have been genetically engineered with DNA from bacteria, viruses or other plants and animals. These experimental combinations of genes from different species cannot occur in nature or in traditional crossbreeding. In the U.S., genetically modified organisms (GMOs) are in up to 80 percent of conventionally processed food.
GE seeds are used mostly by large farmers, of which there are none in LA. But Joanne Poyourow, executive director of Environmental Changemakers of LA, said targeting city gardeners is easier than large farmers.
"Right now, it is very challenging to save that diversity in the farmlands, but we think we can provide significant help in saving that diversity by saving seeds within the cities," said Poyourow, who worked on the motion.
Proponents of GMOs—including food, biotech and chemical companies—say there is no research proving that they have less nutritional value than non-modified food. Proponents also say GE allows for insect- and weather-resistant crops that can help meet a rising global food demand.
The LA motion comes weeks before Washington state will vote on ballot Initiative 522, which calls for labeling food products that contain GE ingredients.
Last November, Californians narrowly defeated Proposition 37, which would have made California the first state to require that GE food be labeled. Monsanto, Kraft and Coca-Cola were among companies contributing to what became a $46-million "No on Prop 37" radio and television campaign. Proponents raised $9.2 million. The Grocery Manufacturers Association illegally collected and spent more than $7 million in opposition to Initiative 522, while hiding the identity of its contributors. 
The U.S. has no requirement to label GE food. In the last several years, a few U.S. localities, including San Juan County, WA, and Mendocino County, Marin County and Arcata, CA, have banned cultivation of GMOs.
The Big Island County Council in Hawaii is considering a ban on GMOs and a Mexico judge last week placed an indefinite ban on GE corn.
"If we aren't going to be able to rely on our state or federal leaders to do something about GMOs, we can act locally," O'Farrell said. "This statement goes beyond LA to the big food companies. LA's always been a trendsetter. As we know, so goes the West, so goes the rest of the country."

EcoWatch Daily Newsletter
A new report spotlights a U.N. estimate that at least 275 million people rely on healthy coral reefs. A sea turtle near the Heron Island in the Great Barrier Reef is seen above. THE OCEAN AGENCY / XL CATLIN SEAVIEW SURVEY
In a new report about how the world's coral reefs face "the combined threats of climate change, pollution, and overfishing" — endangering the future of marine biodiversity — a London-based nonprofit calls for greater global efforts to end the climate crisis and ensure the survival of these vital underwater ecosystems.
Half of the extracted resources used were sand, clay, gravel and cement, seen above, for building, along with the other minerals that produce fertilizer. Cavan Images / Cavan / Getty Images
The world is using up more and more resources and global recycling is falling. That's the grim takeaway from a new report by the Circle Economy think tank, which found that the world used up more than 110 billion tons, or 100.6 billion metric tons, of natural resources, as Agence France-Presse (AFP) reported.
By Gero Rueter
Heating with coal, oil and natural gas accounts for around a quarter of global greenhouse gas emissions. But that's something we can change, says Wolfgang Feist, founder of the Passive House Institute in the western German city of Darmstadt.

By George Citroner
Recent research finds that official government figures may be underestimating drug deaths by half.
Researchers estimate that 142,000 people died due to drug use in 2016.
Drug use decreases life expectancy after age 15 by 1.4 years for men and by just under 1 year for women, on average.
Government records may be severely underreporting how many Americans die from drug use, according to a new study by researchers from the University of Pennsylvania and Georgetown University.
Water coolers in front of shut-off water fountains at Center School in Stow, MA on Sept. 4, 2019 after elevated levels of PFAS were found in the water. David L. Ryan / The Boston Globe via Getty Images
In a new nationwide assessment of drinking water systems, the Environmental Working Group found that toxic fluorinated chemicals known as PFAS are far more prevalent than previously thought.