Let's Hear It for Higher Gasoline Prices
Apr. 09, 2012 04:16PM EST
Energy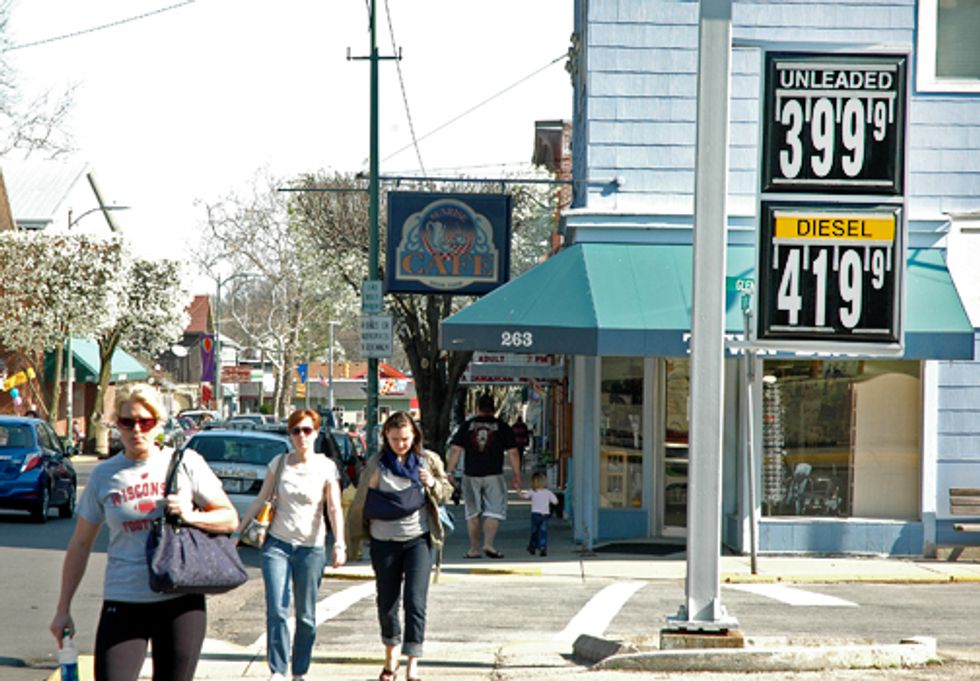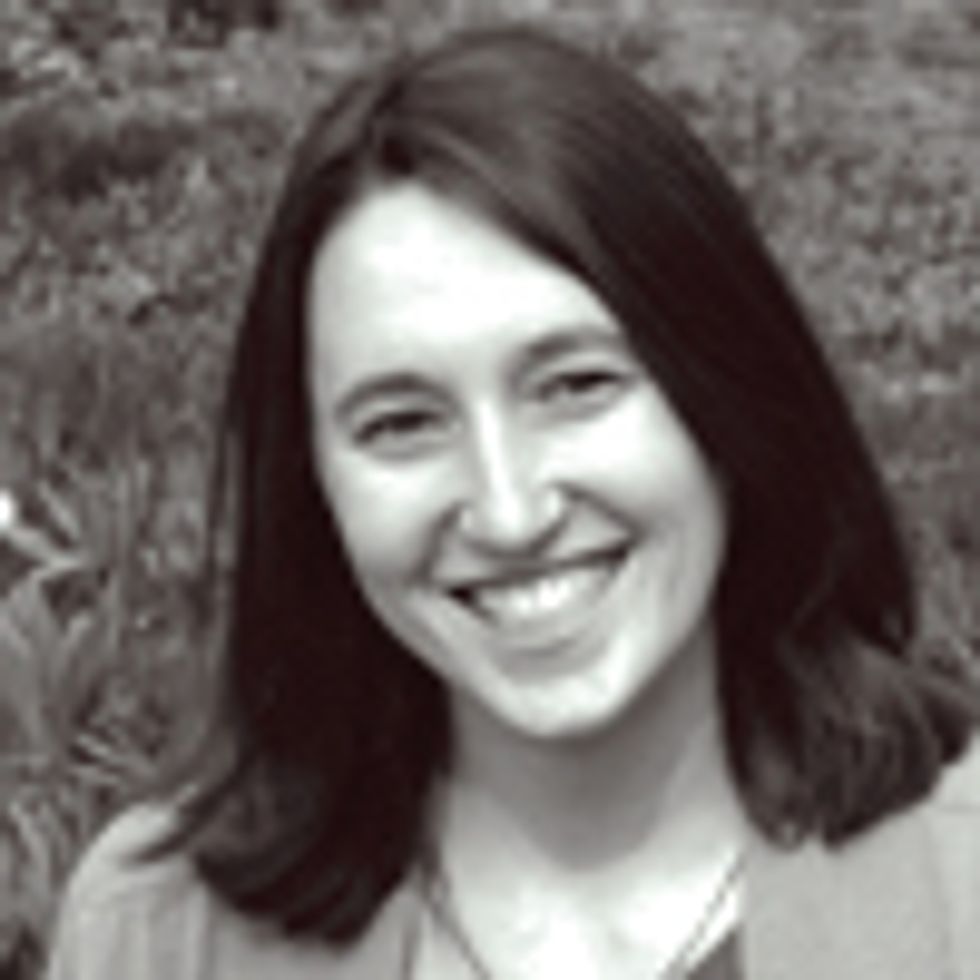 Somehow we have to figure out how to boost the price of gasoline to the levels in Europe.
— U.S. Secretary of Energy-designate Steven Chu, 2008
Of course we don't want the price of gasoline to go up, we want it to go down.
— U.S. Secretary of Energy Steven Chu, 2012
Gas prices are on the rise again, which means the "man on the street" will complain to local news reporters about greedy oil companies and foreign cartels, and energy-illiterate pundits and politicians will cry for domestic drilling with wild abandon.
But is gasoline, now approaching $4 per gallon in Ohio, really expensive?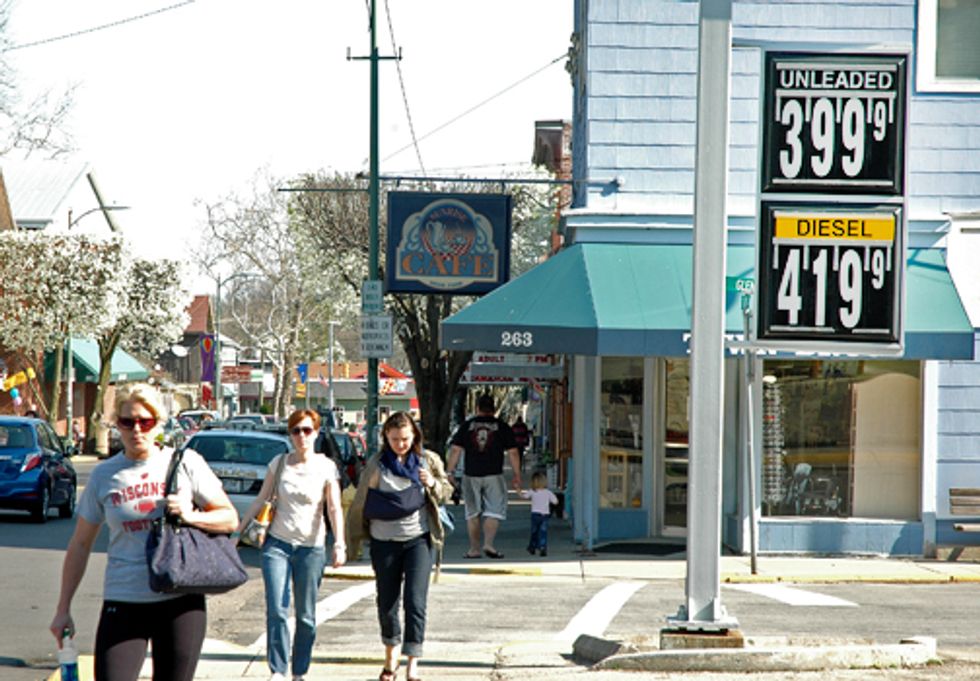 Consider that a barrel of West Texas Intermediate crude oil, trading for around $100 per barrel in March 2012, is equivalent to 10,000 hours of human labor. The work of one person over their lifetime (about 45 years of manual labor) can be done by just four barrels of oil, which costs $400 today. That's not a bad deal compared to the annual salary, healthcare costs and pension that an employee would receive over 45 years.
Gasoline—and all our fossil energy—has been absurdly cheap over the last two centuries. Even today, fossil fuels are relatively inexpensive for the power they deliver to consumers, companies and governments. Oil's cheapness has given us economic growth, industrialization and consumerism. And it's also given us overpopulation, overconsumption, toxic pollution, the depletion of soil, water and rare earth metals, and habitat destruction and its corollary, species extinction.
Solutions that make petroleum less expensive not only make that long list of consequences worse, they delay our inevitable transition away from finite, fast-depleting underground fuels. If we delay the transition, then we will have a larger, more developed global population that's used to a high-energy lifestyle by the time the shortages hit and rationing kicks in. In short, low oil prices now mean more people, corporations and nations fighting over fewer resources later.
So why don't politicians call for more expensive energy to curtail use? That would be a more rational response for a world on the brink of energy scarcity. If households find out their income source would soon be drastically reduced, wouldn't it make sense if they stopped their spending spree and started to save?
Instead, we drain our bank account of accumulated fossil capital at ever-faster rates. Between 2001 and 2011, the world consumed about 260 billion barrels of crude oil. That amount represents about 20 percent of all crude oil ever consumed. Demand and population, especially in China and India, are growing exponentially. If China and India's oil consumption continues at present rates, they would gobble up all of the available net exports of oil in the world in just 19 years, leaving none for any other importing country, according to petroleum geologist Jeffrey Brown.
U.S. Secretary of Energy Steven Chu added an enlightened sentiment to the energy conversation in 2008 when he suggested that the U.S. should try to increase gasoline prices to the level in most European nations, which is roughly double that of the U.S. In January 2012, a German motorist paid an average $8.19 per gallon to fill up, compared to the $3.58 per gallon paid at an American pump, according to figures from the U.S. Energy Information Administration.
Chu's announced goal in 2008 was right on target. With much higher domestic prices, solutions like use of mass transit, smaller vehicles and smart growth happen naturally. America would be less dependent upon oil because new housing construction would take place within walking distance of shops and workplaces. New passenger rail lines would connect distant destinations. Wind, solar and other sources of renewable energy would get a boost. Relocation of agricultural production in and near cities would save energy and money and improve food security. Thus, when an even more serious oil crunch comes, American households and communities would be better adapted to survive as fuel costs would be a smaller percentage of total living expenses.
But Chu recently told reporters that he changed his mind since 2008 and that he has actually worked over the last three years to reduce oil prices. This may be political maneuvering ahead of the November presidential election. Or it may be that Chu thinks Americans are too dumb to understand that in the long run they would be better off with higher fuel prices.
It would be refreshing if a few politicians and pundits talked about (without retraction) how high oil prices would secure America's fossil fuel-free future, and if at least a few Americans told the media how happy high prices made them for the sake of their country.
Last year oil companies cried that ending their government subsidies was un-American and would raise gasoline prices. The truth is that more expensive gasoline would encourage positive changes in the U.S. economy making Americans more self-reliant, less vulnerable to oil price shocks and shortages and more resilient in the face of future economic downturns or Middle East turmoil. That sounds pretty American to me.
EcoWatch Daily Newsletter
Related Articles from EcoWatch