Leonardo DiCaprio Unveils Groundbreaking Eco-Resort in Belize
Apr. 06, 2015 09:06AM EST
Business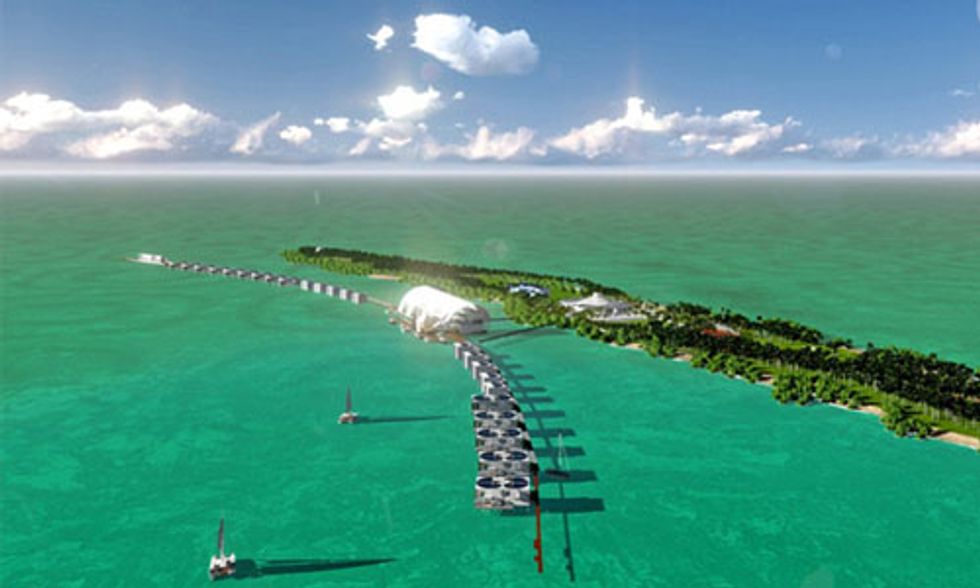 When Leonardo DiCaprio isn't starring in award-winning movies, he's working to save the planet. He sits on the boards of several environmental nonprofits, is well known for his generous contributions to environmental causes, lends his voice as narration in powerful environmental films and was recently appointed as UN Messenger for Peace by UN Secretary-General Ban Ki-Moon who called DiCaprio a "new voice for climate advocacy." Now, DiCaprio is launching a new project: Blackadore Caye, a Restorative Island.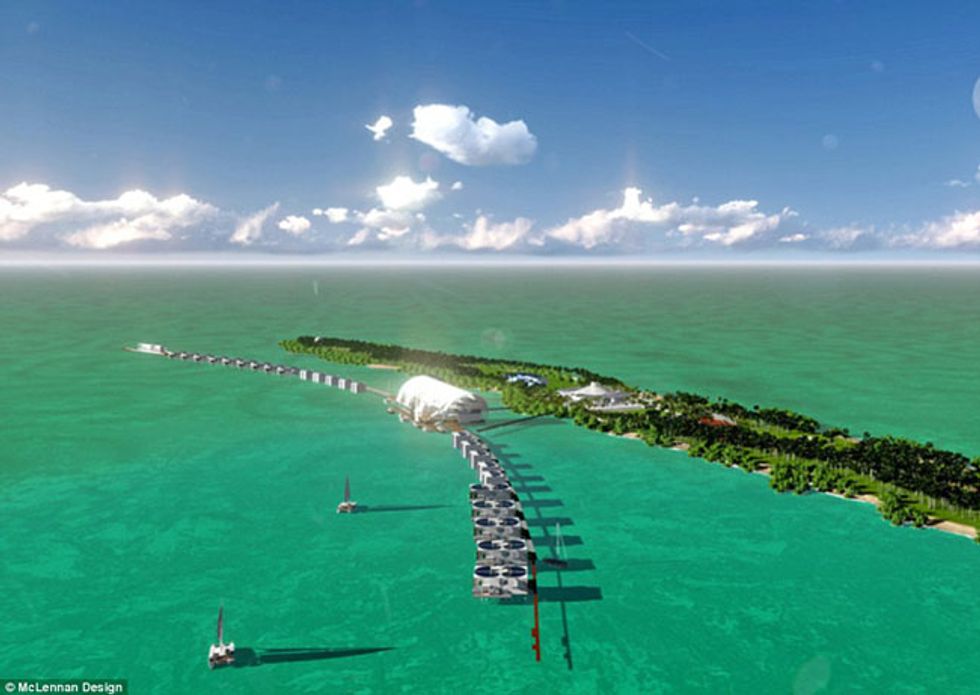 When the island resort in Belize opens in 2018, which is owned in part by DiCaprio, it will be replete with all of the standard features of a luxury resort—"sprawling villas, infinity pools and stunning sunset views," says The New York Times. But the resort will be wholly different than most. The "restorative" aspect doesn't only refer to its hopefully healing effect on visitors, but also on the island itself. Overfishing, an eroding coastline and deforestation of the island's mangrove trees have taken their toll. DiCaprio has teamed up with Paul Scialla, of Delos, a New York City-based developer, to restore the island's natural environment.
"The villas for guests on Blackadore Caye will be built atop a massive platform that stretches in an arc over the water, with artificial reefs and fish shelters underneath," says The New York Times. "A nursery on the island will grow indigenous marine grass to support a manatee conservation area, and mangrove trees will be replanted, replacing invasive species." A team of researchers will monitor the resort's impact on its surroundings.
"The main focus is to do something that will change the world," DiCaprio told The New York Times. "I couldn't have gone to Belize and built on an island and done something like this, if it weren't for the idea that it could be groundbreaking in the environmental movement." DiCaprio fell in love with Belize on a scuba diving trip in 2005, and soon purchased Blackadore Caye for $1.75 million with Jeff Gram, the owner of another island resort in Belize.
"Belize is truly unique," says DiCaprio. "It has the second largest coral reef system in the world, and it has some of the most biodiverse marine life, like the manatee population and almost every species of fish you can imagine. Then there are the Mayan temples and the culture."
Ecotourism has become a booming industry in recent years with 8 billion ecotourist visits a year worldwide. But Scialla and DiCaprio don't want this to be like some resorts that pay a lot of lip service to environmental stewardship but have little to show for it. "The idea at Blackadore Caye is to push the envelope for what sustainability means—moving the idea beyond environmental awareness into restoration," Scialla said. "We don't want to just do less harm or even have zero impact, but to actually help heal the island, to make it better than before."
And DiCaprio realizes the stakes are high, which is why he has a bold vision for the island. "With the onset of climate change, there are huge challenges, so we want the structure to not only enhance and improve the environment, but to be a model for the future."
YOU MIGHT ALSO LIKE
California's Historic Drought Threatens the Future of Orca Whales
MIT Crowdsourcing Project Asks for Your Help in Solving Climate Crisis
World's Largest Contiguous Marine Reserve Created to Stop Illegal Fishing
EcoWatch Daily Newsletter
Recent Stories from EcoWatch