This website uses cookies to ensure you get the best experience while browsing it. By clicking 'Got It' you're accepting these terms.
Legislation Could Force Nebraska Landowners to Poison Wildlife
Feb. 14, 2012 08:35AM EST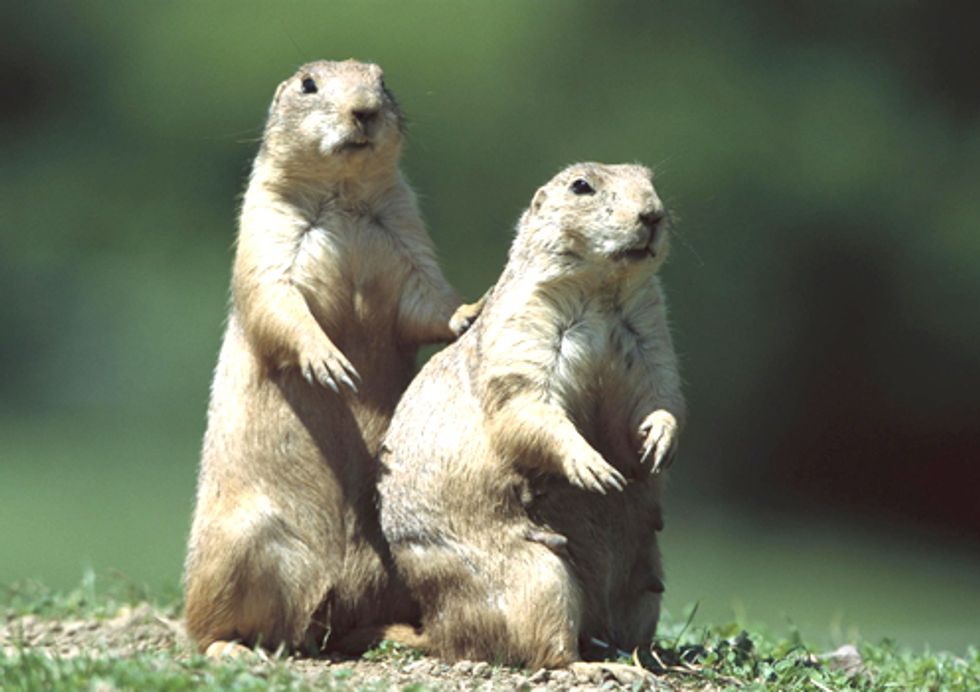 A bill racing through the Nebraska legislature could give Nebraska counties the authority to require landowners to poison wildlife on their property.
The "Black-tailed Prairie Dog Management Act" (LB 473) would give Nebraska counties the power to control prairie dogs on private and other non-federal public land. Counties could require landowners to poison prairie dogs. Counties would also have the authority to enter private land without permission to search for and poison prairie dogs, and then charge the landowner for the costs of extermination. A county could also require Nebraska Game & Parks to poison prairie dogs on parks or wildlife management areas.
"Managing wildlife is a state responsibility," said Duane Hovorka, Nebraska Wildlife Federation executive director. "County boards are not wildlife experts, and giving them broad authority to run roughshod over private property and public lands to exterminate wildlife makes no sense," he said.  "Landowners already have all the tools they need to manage prairie dogs on their land."
As of Feb. 8, the Nebraska Unicameral Legislature has held two votes on the bill and no legislator has voted against it.
A similar law in Kansas has led to legal battles over private property rights. Logan County, Kansas, attempted to invoke Kansas Statute 80-1202, passed in 1901, to force extermination of prairie dogs on the private Haverfield/Barnhardt/Blank Complex, home to the largest colony of black-tailed prairie dogs in the state and a reintroduction site for the black-footed ferret. The private landowner sued in state court to bar the county from trespassing on his property, and prevailed when the court ruled that the county would be violating the Endangered Species Act.
"This is 2012, not 1901," said Taylor Jones, endangered species advocate for WildEarth Guardians. "The legislature should be looking to the future and supporting grassland conservation, not mandating prairie dog poisoning." Nebraska's management of prairie dogs earned an 'F' in the Report from the Burrow, an annual report card on prairie dog management published by WildEarth Guardians. Nebraska's failing grade was based on the introduction of this bill, and lack of regulations protecting prairie dogs or proactive conservation measures (the full report is available by clicking here).
Prairie dogs are keystone species that support at least 150 other grassland creatures. Poisoning prairie dogs also impacts burrowing owls, hawks, eagles, badgers, and a host of other wildlife. Black-tailed prairie dogs have been reduced to approximately 1 percent of their historic range throughout the West and about 2 percent of their historic range in Nebraska.
"Poisoning has been unabated during the last nine years in Nebraska," said Buffalo Bruce, staff ecologist at the Western Nebraska Resource Council. "It is inconceivable to create an avenue to destroy the prairie's health further. This proposed statute has no protocol for showing the damage that prairie dogs allegedly do. Many other species are documented to cause more damage to pastures and property than prairie dogs in Nebraska, such as cedar trees and leafy spurge, both of which 'invade' from the neighbors' property. Absolutely nothing is logical relating to LB 473."
For more information, click here.
EcoWatch Daily Newsletter
One of the 25 new Long Beach Transit hybrid gasoline-electric buses on April 23, 2009. Jeff Gritchen / Digital First Media / Orange County Register / Getty Images
In Long Beach, California, some electric buses can charge along their route without cords or wires.
When a bus reaches the Pine Avenue station, it parks over a special charging pad. While passengers get on and off, the charger transfers energy to a receiver on the bottom of the bus.
Semi trucks travel along I94 on June 21 near Lake forest, Illinois. Scott Olson / Getty Images
The Trump administration pushed through an exemption to clean air rules, effectively freeing heavy polluting, super-cargo trucks from following clean air rules. It rushed the rule without conducting a federally mandated study on how it would impact public health, especially children, said the Environmental Protection Agency (EPA) Inspector General Charles J. Sheehan in a report released yesterday, as the AP reported.

A time-restricted eating plan provides a new way to fight obesity and metabolic diseases that affect millions of people worldwide. RossHelen / iStock / Getty Images Plus
By Satchin Panda and Pam Taub
People with obesity, high blood sugar, high blood pressure or high cholesterol are often advised to eat less and move more, but our new research suggests there is now another simple tool to fight off these diseases: restricting your eating time to a daily 10-hour window.
Kunhui Chih / iStock / Getty Images Plus
A man and his dog walk past an H&M store in Stockholm, Sweden on March 11, 2014. Melanie Stetson Freeman / The Christian Science Monitor via Getty Images
By Ashutosh Pandey
H&M's flagship store at the Sergels Torg square in Stockholm is back in business after a months-long refurbishment. But it's not exactly business as usual here.