LCV Finds Best of the Worst Republicans to Endorse for Congress
Oct. 03, 2014 04:56PM EST
Climate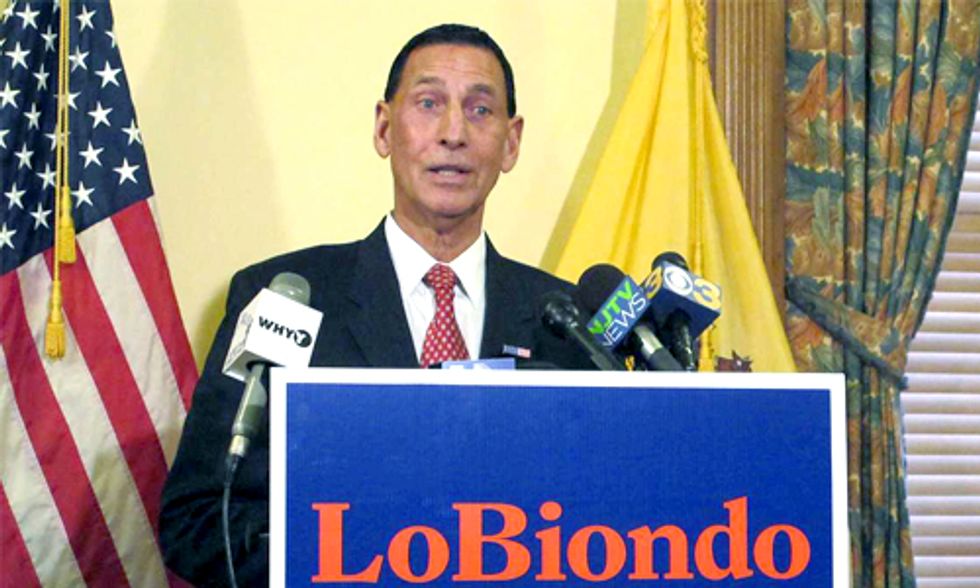 The League of Conservation Voters (LCV) has found the proverbial needle in a haystack: a Republican congressperson to endorse. Today the LCV Action Fund announced that it is endorsing 10-term south New Jersey Congressman Frank LoBiondo against his Democratic challenger Bill Hughes. He's the only Republican the group has endorsed for the U.S. House of Representatives this year, although it has endorsed Senator Susan Collins of Maine.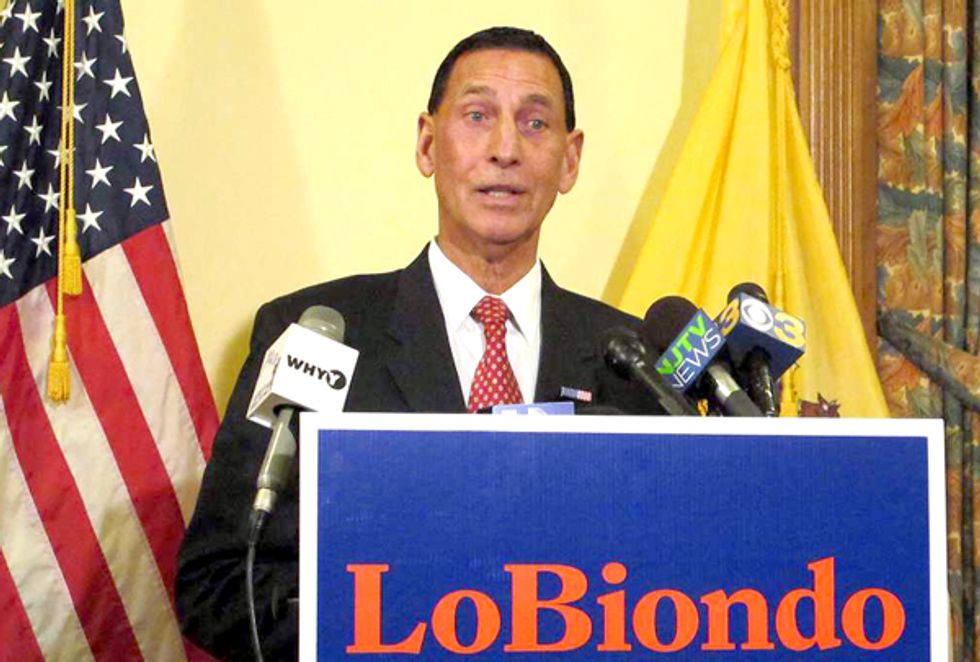 "Congressman Frank LoBiondo has been there time and again on the most pressing environmental issues facing New Jersey and our country," said LCV Action Fund president Gene Karpinski. "We need more allies in the Republican Party like Congressman LoBiondo who understand that a healthy environment and a strong economy aren't in conflict—they go hand-in-hand."
Unfortunately, as a hilarious and widely shared video of Daily Show host Jon Stewart mocking congressional Republicans for their takes on climate change shows, such allies are hard to find amid the sea of climate deniers currently dominating the party.
The group noted LoBiondo's record of working to protect New Jersey wildlife refuges and beaches, as well as his opposition to seismic testing for oil and gas in the Atlantic. It also pointed to his vote for the 2009 American Clean Energy and Security Act and against a bill this year that would strip the U.S. EPA of its ability to limit harmful carbon pollution and protect public health. He cosponsored a bill to establish a national renewable energy standard. It pointed to his lifetime LCV voting score of 63 percent.
What it didn't mention was his dismal 2013 score of 25 percent, which included voting against things like fracking safeguards, allowing climate change to be considered in reducing carbon emissions, cutting methane emissions from oil and gas drilling on public lands and protecting communities from toxic ash dump. His 2014 voting record is slightly better, but so far this year he has voted for repealing part of the Clean Water Act, in favor of allowing pollution of wetlands and streams, and for fast-tracking the Keystone XL pipeline, all positions opposed by LCV. He's voted with them eight times this year, against them 21 times.
"Congressman Frank LoBiondo is a proven ally fighting for the health of New Jersey and our environment, even in the most challenging of Congresses," said Ed Potosnak, executive director of the New Jersey LCV. "He is a true steward of our state's remarkable natural landscapes, and we can trust he will continue to protect our land and our coasts for future generations."
The endorsement may have come in the nick of time. The underfunded Hughes has been ignored as not having a real shot, but new polling published in the Philadelphia Inquirer today shows Biondo leading by only six points. Hughes lists no environmental positions on his website. A interesting side note: he is the son of of the district's former congressman, William Hughes Sr., who retired after the 1994 election and was replaced by LoBiondo. The elder Hughes was a leading advocate for protecting the oceans.
YOU MIGHT ALSO LIKE
Must-See Video: Jon Stewart Tackles Climate Deniers in Congress
Climate Denial Machine Fueled By Big Oil and Koch Brothers Impacts Congressional Races
Top 20 'Dirty Denier Who Accept Big Bucks from Big Polluters
EcoWatch Daily Newsletter
Recent Stories from EcoWatch