This website uses cookies to ensure you get the best experience while browsing it. By clicking 'Got It' you're accepting these terms.
Lawsuits Filed Against Coal Company Violating Clean Water Act
Nov. 08, 2011 11:35AM EST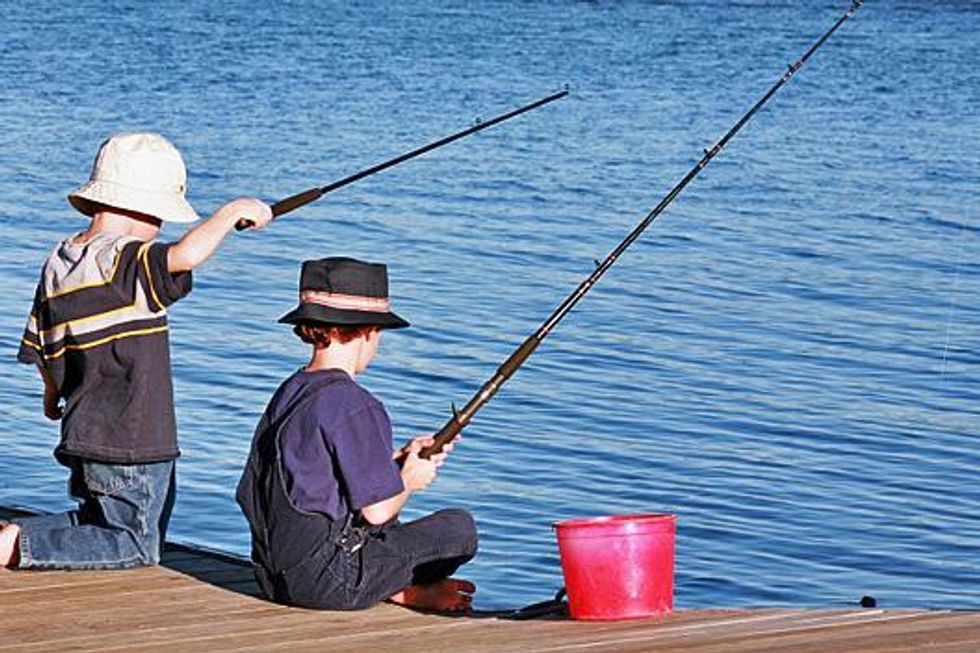 On Nov. 7, the Sierra Club and its partners, the Tennessee Clean Water Network and Statewide Organizing for Community eMpowerment, filed three suits in the U.S. District Court for the Eastern District of Tennessee to enforce pollution limits on two coal mines and one coal mine waste disposal area owned and operated by National Coal, LLC. According to the company's own monitoring, National Coal continues to violate legal limits on its selenium discharge into local waterways. The coalition filed suit in order to protect the residents and wildlife of Tennessee that depend on the state's waterways for clean water.
The Clean Water Act governs the legal limits of various forms of pollution allowed in mining and waste disposal. The Clean Water Act also requires mining companies to test and disclose the results of water sampling at mining and disposal sites. National Coal's records show consistent violations for selenium, iron and manganese at these sites. As a result of these egregious violations, the coalition has now filed suit in federal court under the citizen suit provisions of both the Clean Water Act to enforce the permit limits.
"The kinds of pollutants National Coal is releasing into Tennessee's waters can cause health problems as well as serious environmental damage," said Axel Ringe, vice conservation chair for the Tennessee Chapter Sierra Club. "Repeat violators like National Coal need to know that wanton polluting of Tennessee's waterways has serious consequences for local residents and won't be allowed to continue unchecked."
The lawsuits filed Nov. 8 follow several other recent Clean Water Act enforcement actions brought by the Sierra Club and other partner organizations that have resulted in significant protections for Appalachian streams and the communities that rely on them, including the installation and operation of treatment technology that will reduce selenium pollution from mines owned by Arch Coal and Patriot Coal.
"Citizens must continue to hold a zero-tolerance attitude toward companies that pollute our watersheds," said Cathie Bird, chair of the E3 Committee of Statewide Organizing for Community eMpowerment. "Without clean water, communities can't thrive. That's why we have laws to protect our water, and we'll work hard to hold companies accountable when they pollute our streams."
Selenium, a toxic element that causes reproductive failure and deformities in fish and other forms of aquatic life, is discharged from many surface coal-mining operations across Appalachia. At very high levels, selenium can pose a risk to human health, causing hair and fingernail loss, kidney and liver damage, and damage to the nervous and circulatory systems. Further, in clinically toxic doses, manganese can lead to motor imbalance and psychiatric disorders and over consumption of iron can lead to cirrhosis of the liver and heart conditions.
"Tennesseans rely on our rivers, lakes and streams for clean water," said Renée Victoria Hoyos, executive director, of the Tennessee Clean Water Network. "National Coal regularly and knowingly pollutes the waterways around these three locations. It is simply unacceptable and these suits are critical to ensuring that polluters like National Coal take our health and the impacts their actions have on the environment seriously."
The coalition is represented by Joe Lovett and Mike Becher with the Appalachian Mountain Advocates, and Gena Lewis and Michael Bernard.
For more information on selenium, click here.
For more information, click here.
EcoWatch Daily Newsletter
Solar panel installations and a wind turbine at the Phu Lac wind farm in southern Vietnam's Binh Thuan province on April 23, 2019. MANAN VATSYAYANA / AFP via Getty Images
The buildings of downtown Los Angeles are partially obscured at midday on November 5, 2019 as seen from Pasadena, California. Mario Tama / Getty Images.
By Ajit Niranjan
Two main risk factors are currently known to raise the chance of dying from the novel coronavirus that has brought the world to a halt: being old and having a weak immune system.
Air pollution makes the second of those more likely.
Hospital workers applaud during a tribute to the essential health care workers at Hospital Universitario de Mostoles in Mostoles, Spain on March 27, 2020. Legan P. Mace / SOPA Images / LightRocket via Getty Images
Essential farm workers continue to work as Florida agriculture industry struggles during coronavirus pandemic. Joe Raedle / Getty Images.
By Liz Carlisle
This opinion piece was originally published by Yes! Magazine on March 30, 2020.
As the coronavirus crisis has laid bare, the U.S. urgently needs a strategic plan for farmland. The very lands we need to ensure community food security and resilience in the face of crises like this pandemic and climate change are currently being paved over, planted to chemically raised feed grains for factory farm animals, and acquired by institutional investors and speculators. For far too long, the fate of farmlands has flown under the radar of public dialogue—but a powerful new proposal from think tank Data for Progress lays out how a national strategic plan for farmland could help boost economic recovery while putting the U.S. on a path to carbon neutrality.
A worker with nonprofit organization Martha's Table loads bags of fresh produce to distribute to people in need during the novel coronavirus outbreak on April 1, 2020 in Washington, DC. Chip Somodevilla / Getty Images
By Shawn Radcliffe
The CDC recommends that all people wear cloth face masks in public places where it's difficult to maintain a 6-foot distance from others. This will help slow the spread of the virus from people without symptoms or people who do not know they have contracted the virus. Cloth face masks should be worn while continuing to practice social distancing. Instructions for making masks at home can be found here. Note: It's critical to reserve surgical masks and N95 respirators for healthcare workers.