This website uses cookies to ensure you get the best experience while browsing it. By clicking 'Got It' you're accepting these terms.
Lawsuits Filed Against Coal Company Violating Clean Water Act
Nov. 08, 2011 11:35AM EST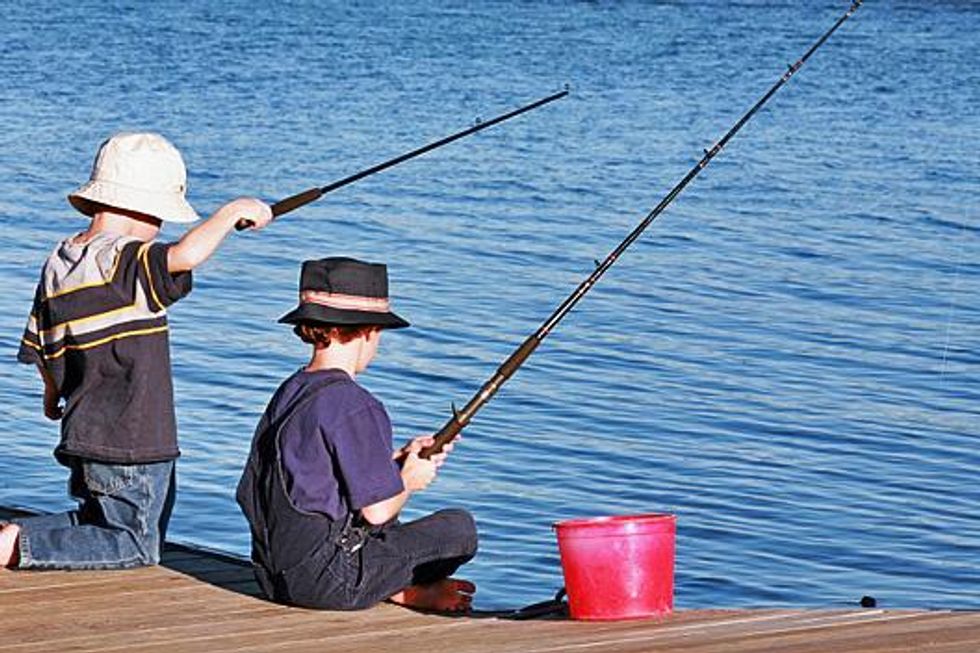 On Nov. 7, the Sierra Club and its partners, the Tennessee Clean Water Network and Statewide Organizing for Community eMpowerment, filed three suits in the U.S. District Court for the Eastern District of Tennessee to enforce pollution limits on two coal mines and one coal mine waste disposal area owned and operated by National Coal, LLC. According to the company's own monitoring, National Coal continues to violate legal limits on its selenium discharge into local waterways. The coalition filed suit in order to protect the residents and wildlife of Tennessee that depend on the state's waterways for clean water.
The Clean Water Act governs the legal limits of various forms of pollution allowed in mining and waste disposal. The Clean Water Act also requires mining companies to test and disclose the results of water sampling at mining and disposal sites. National Coal's records show consistent violations for selenium, iron and manganese at these sites. As a result of these egregious violations, the coalition has now filed suit in federal court under the citizen suit provisions of both the Clean Water Act to enforce the permit limits.
"The kinds of pollutants National Coal is releasing into Tennessee's waters can cause health problems as well as serious environmental damage," said Axel Ringe, vice conservation chair for the Tennessee Chapter Sierra Club. "Repeat violators like National Coal need to know that wanton polluting of Tennessee's waterways has serious consequences for local residents and won't be allowed to continue unchecked."
The lawsuits filed Nov. 8 follow several other recent Clean Water Act enforcement actions brought by the Sierra Club and other partner organizations that have resulted in significant protections for Appalachian streams and the communities that rely on them, including the installation and operation of treatment technology that will reduce selenium pollution from mines owned by Arch Coal and Patriot Coal.
"Citizens must continue to hold a zero-tolerance attitude toward companies that pollute our watersheds," said Cathie Bird, chair of the E3 Committee of Statewide Organizing for Community eMpowerment. "Without clean water, communities can't thrive. That's why we have laws to protect our water, and we'll work hard to hold companies accountable when they pollute our streams."
Selenium, a toxic element that causes reproductive failure and deformities in fish and other forms of aquatic life, is discharged from many surface coal-mining operations across Appalachia. At very high levels, selenium can pose a risk to human health, causing hair and fingernail loss, kidney and liver damage, and damage to the nervous and circulatory systems. Further, in clinically toxic doses, manganese can lead to motor imbalance and psychiatric disorders and over consumption of iron can lead to cirrhosis of the liver and heart conditions.
"Tennesseans rely on our rivers, lakes and streams for clean water," said Renée Victoria Hoyos, executive director, of the Tennessee Clean Water Network. "National Coal regularly and knowingly pollutes the waterways around these three locations. It is simply unacceptable and these suits are critical to ensuring that polluters like National Coal take our health and the impacts their actions have on the environment seriously."
The coalition is represented by Joe Lovett and Mike Becher with the Appalachian Mountain Advocates, and Gena Lewis and Michael Bernard.
For more information on selenium, click here.
For more information, click here.
EcoWatch Daily Newsletter
One of the 25 new Long Beach Transit hybrid gasoline-electric buses on April 23, 2009. Jeff Gritchen / Digital First Media / Orange County Register / Getty Images
In Long Beach, California, some electric buses can charge along their route without cords or wires.
When a bus reaches the Pine Avenue station, it parks over a special charging pad. While passengers get on and off, the charger transfers energy to a receiver on the bottom of the bus.
Semi trucks travel along I94 on June 21 near Lake forest, Illinois. Scott Olson / Getty Images
The Trump administration pushed through an exemption to clean air rules, effectively freeing heavy polluting, super-cargo trucks from following clean air rules. It rushed the rule without conducting a federally mandated study on how it would impact public health, especially children, said the Environmental Protection Agency (EPA) Inspector General Charles J. Sheehan in a report released yesterday, as the AP reported.

A time-restricted eating plan provides a new way to fight obesity and metabolic diseases that affect millions of people worldwide. RossHelen / iStock / Getty Images Plus
By Satchin Panda and Pam Taub
People with obesity, high blood sugar, high blood pressure or high cholesterol are often advised to eat less and move more, but our new research suggests there is now another simple tool to fight off these diseases: restricting your eating time to a daily 10-hour window.
Kunhui Chih / iStock / Getty Images Plus
A man and his dog walk past an H&M store in Stockholm, Sweden on March 11, 2014. Melanie Stetson Freeman / The Christian Science Monitor via Getty Images
By Ashutosh Pandey
H&M's flagship store at the Sergels Torg square in Stockholm is back in business after a months-long refurbishment. But it's not exactly business as usual here.