Lawsuit Filed to Protect Struggling Walruses from Arctic Oil Drilling
Nov. 10, 2014 04:00PM EST
Climate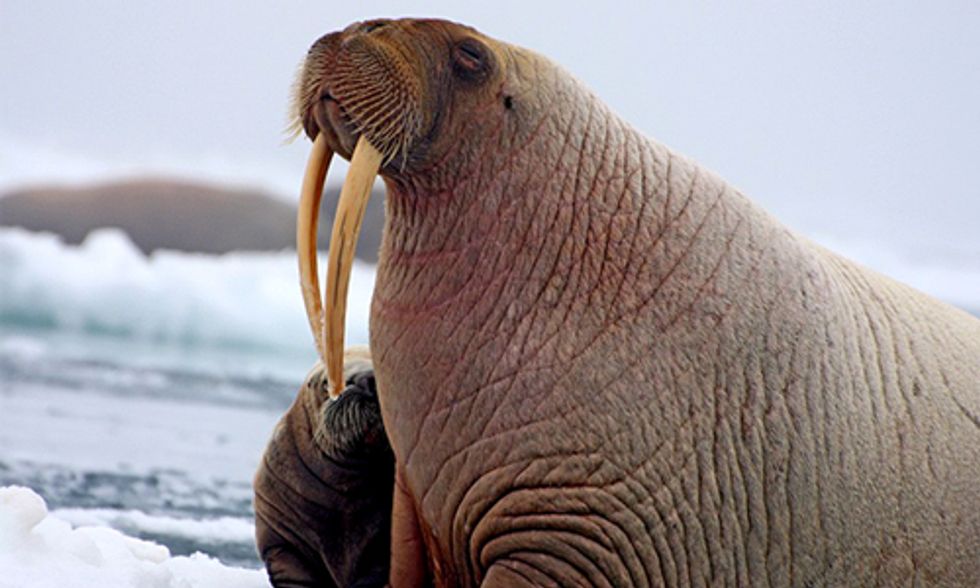 Threats to walruses in the Arctic are in the spotlight again, as six environmental and conservation groups have filed a lawsuit against the U.S. Fish and Wildlife Service (FWS) challenging a rule that would allow oil companies to begin drilling in key walrus feeding areas in the Arctic's Chukchi Sea by next year. Shell has already announced its intention to do so.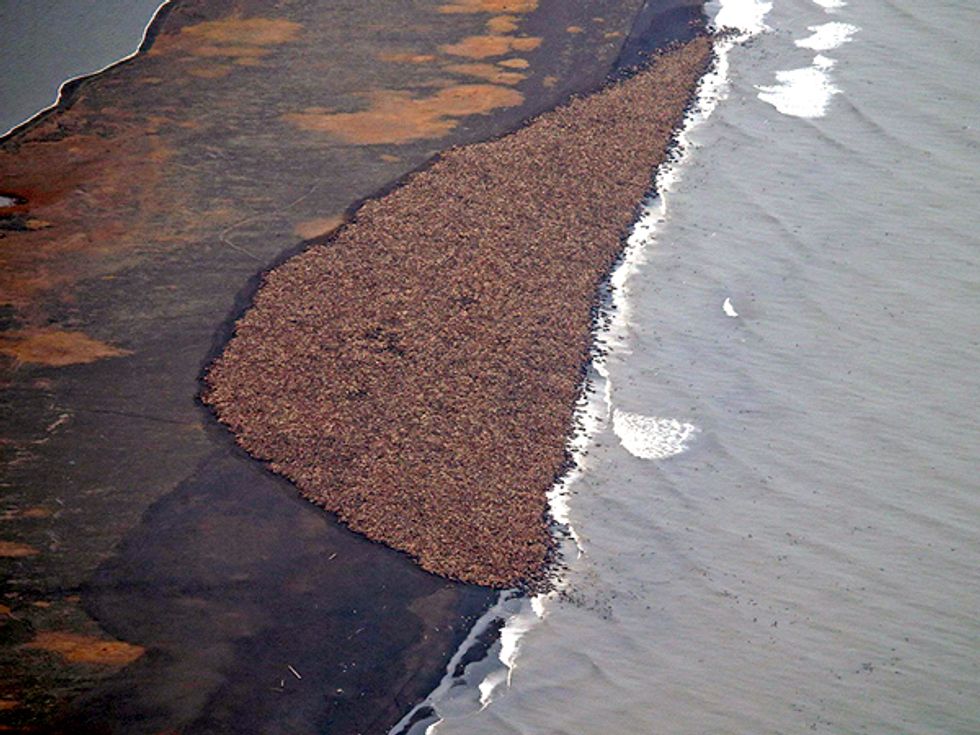 Earthjustice filed the lawsuit on behalf of Alaska Wilderness League, Center for Biological Diversity, Greenpeace, Resisting Environmental Destruction on Indigenous Lands, Sierra Club and Natural Resources Defense Council. According to the plaintiffs, oil operations could force walruses out of their feeding areas, trigger stampedes, harm them with loud seismic blasts and put them at risk from the impacts of catastrophic oil spills which would be difficult to clean up in Arctic conditions.
"The Fish and Wildlife Service needs to do a much better job of protecting walrus mothers and calves struggling to survive in the dramatically changing Chukchi Sea," said Earthjustice Attorney Erik Grafe.  "Today's challenge seeks to protect walruses from suffering potential serious harm and harassment at the hands of companies like Shell Oil, which crashed and burned during its Arctic Ocean drilling efforts in 2012. Walruses are already under tremendous stress from climate change—their sea ice home is literally melting away. Without adequate analysis, the challenged rules would add to walruses' woes by allowing drilling and risking oil spills in the areas most important for food and resting. What's more, drilling would accelerate the climate change already causing so much trouble for walruses."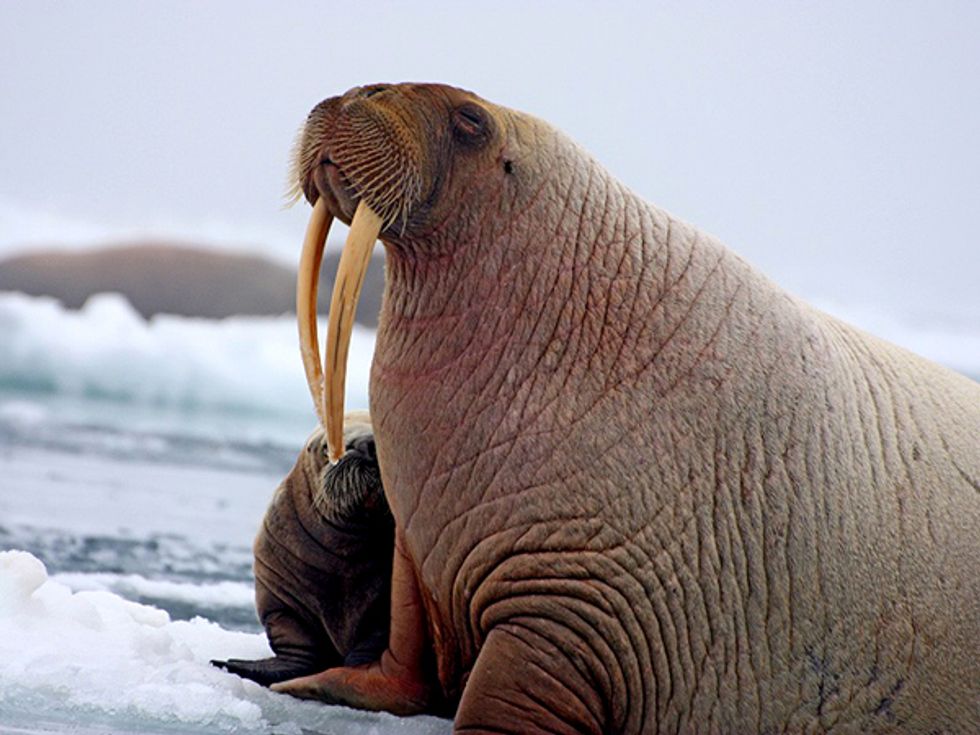 Grafe is referring to the stress already on walruses in the region as the ice from which they hunt and on which they raise their young has been melting due to climate change. The ice edge has receded north into water to deep for the walruses to fish in. This has forced the animals onshore where they have gathered in huge masses on beaches on both flanks of the sea in Alaska and Russia. About 35,000 walruses came ashore in Alaska a month ago, with another 10,000 finding solid ground in Russia, as September sea ice extent shrunk to its sixth-lowest extent since satellite measurements began.
The lawsuit has much wider implications than just protecting the habitats of some big, beautiful animals.
"Walruses are the Arctic's canary in a coal mine," said Cindy Shogan, executive director for Alaska Wilderness League. "We can't ignore the signs and impacts of climate change in the Arctic. The Interior Department must better protect walruses and the fragile Arctic Ocean with its disappearing shoreline from harm by big oil companies like Shell. Adding drilling into this already dangerous mix is reckless and irresponsible."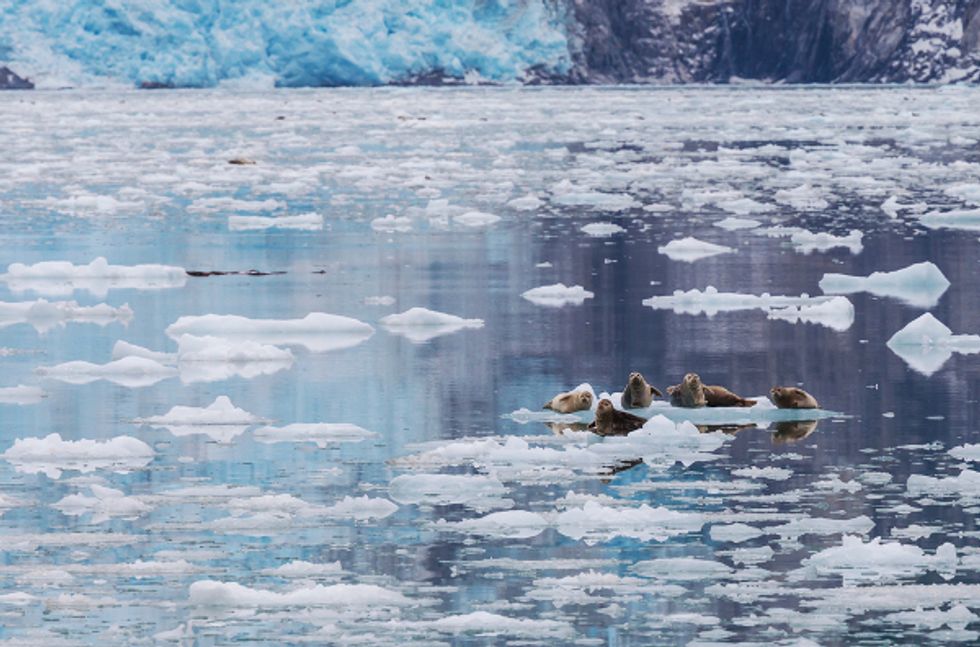 Photo credit: Shutterstock
"The danger to walrus is one more in a long list of serious risks posed by drilling in the Arctic Ocean," said Dan Ritzman, Alaska program director for the Sierra Club's Our Wild America campaign. "We should not sacrifice the Arctic's amazing wildlife, the subsistence culture that depends on it, or our climate to dirty drilling. The effects on walrus and other wildlife will only worsen if we don't begin keeping dirty fuels in the ground."
YOU MIGHT ALSO LIKE
35,000 Walruses Invade Alaska Beach As Climate Change Melts Sea Ice
Victory for Greenpeace Campaign as LEGO Dumps Shell Oil
EcoWatch Daily Newsletter
Related Articles from EcoWatch