Nov. 17, 2011 06:52PM EST
Laura Turner Seydel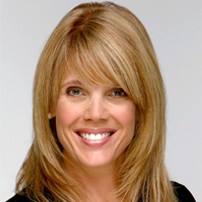 Laura Turner Seydel is a national environmental advocate and eco-living expert.
She is chairperson of the Captain Planet Foundation and Zero Waste Zone, and co-founder of Mothers and Others for Clean Air and the Upper Chattahoochee Riverkeeper.  
Laura serves on her family's foundation boards including The Turner Foundation, Jane Smith Turner Foundation, the Turner Endangered Species Fund and Ted's Montana Grill. She serves on national boards including League of Conservation Voters, Defenders of Wildlife, Waterkeeper Alliance, the Green Schools Alliance and Environmental Working Group. 
Laura lives with her family in their home, EcoManor, the first LEED certified Gold residence in the Southeast.