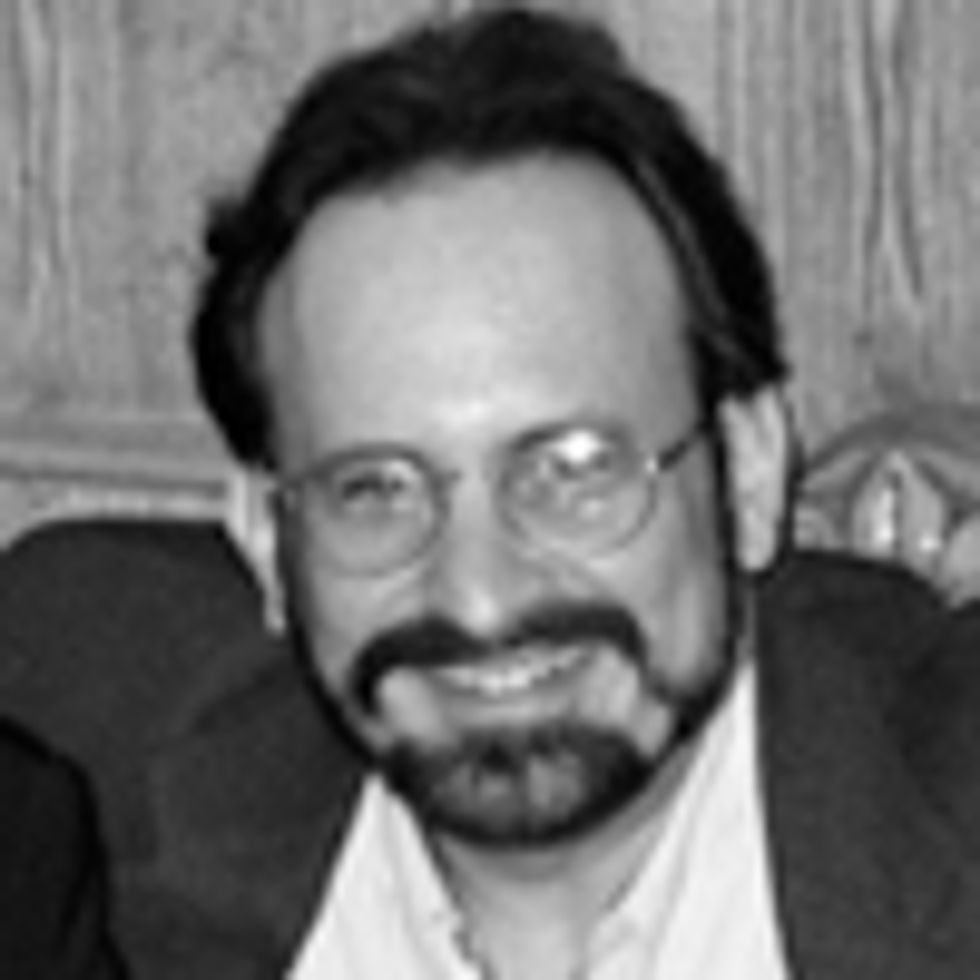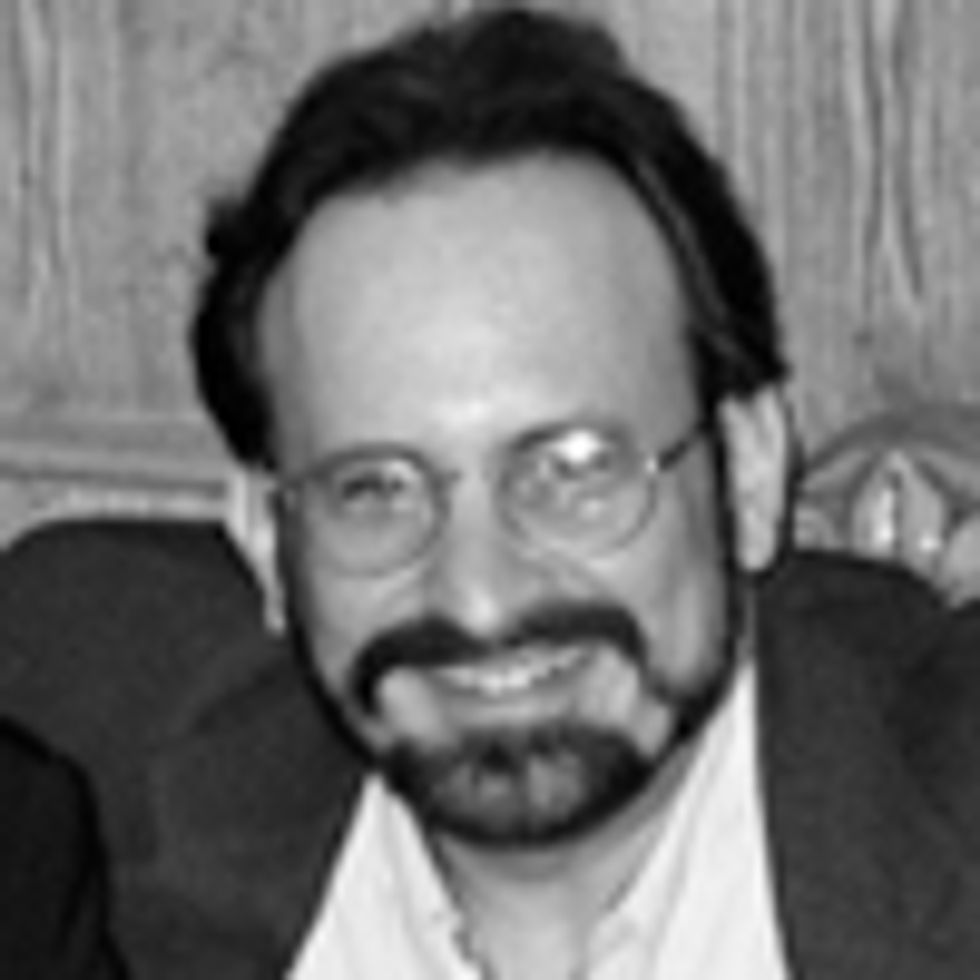 Congressional appropriators of both parties are poised to approve a bailout of USEC Inc. in omnibus 2012 spending negotiations now underway. USEC being a notoriously GOP outfit that has employed neocon villains Richard Perle and Michael Armacost in leadership positions, congressional Republicans have engineered the bailout, Solyndra be damned. And here's a shocker—Democrats are capitulating. Who'd have thought?
[Editor's note: This the fourth in a series on USEC's failing "American Centrifuge Plant." The first three parts—part 1, part 2 and part 3—include background on USEC and the lead-up to the bailout.]
Chalk this up to LaTourette Syndrome. Definition: the repetitive, stereotyped issuance of anti-social or obscene legislation, attributed by clinicians to a hereditary systemic defect in American political culture. It is named after the exemplar of the malady, Steven C. LaTourette, Republican Congressman from Ohio's 14th District, designated drum major of the bailout of USEC, which produces no useful product and which already has been pegged by government analysts as non-creditworthy.
Displaying remarkable self-consciousness of his affliction, LaTourette is quoted by Politico as saying: "I've moved the thing to the cliff, and if people want to jump off it then it's in position."
Yes, he actually said that. The specific reference is to the emergency bailout funding negotiated by LaTourette for USEC, a company that unworked itself to the edge of bankruptcy by engaging in multiple hoax projects involving the non-production of nuclear fuel, while unsuccessfully trying to extort a loan guarantee from the U.S. Department of Energy (DOE).
Lemmings don't really follow leaders off the edge of a precipice out of misguided herd instinct; it's a myth. But U.S. congressmen do it as a matter of course. So acknowledges Steve LaTourette. Though it must be said, he has only led people to the cliff—he suggests that he won't plunge into the abyss himself.
Thrown Under the Omnibus
According to reporting by Darius Dixon for Politico Pro (available by subscription) on Dec. 8, Senator Lamar Alexander of Tennessee, the state where USEC's R&D and assembly facilities are located, says he has convinced Senator Diane Feinstein, chairman of the Energy and Water Appropriations Subcommittee, to accede to the bailout in closed-door negotiations expected to conclude on Monday.
Speaker of the House John Boehner, who had received tremendous flak from Tea Party constituents for hypocritical support of a USEC bailout, has turned over drumbeat on the issue to fellow Ohioan LaTourette. Since Piketon, Ohio, is the advertised site of the jobs that would come from a hypothetical commercial-scale USEC centrifuge plant, LaTourette has made an Ohio patriot case for the USEC bailout.
But LaTourette's district, in the extreme northeast corner of the state, is as far from Piketon in Ohio as you can get. And the joke on Ohio workers and voters is that the "Research, Development & Demonstration" jobs produced by the bailout, if any, will be overwhelmingly or exclusively in Tennessee, not in Ohio. For the Piketon site in the Appalachian foothills, the bailout only means a blockade to productive redevelopment, while USEC spends its latest federal allowance.
Most Americans, it must be admitted, were educated about how bills become law by watching the classic cartoon from School House Rock. But Bill's long travail from an American hometown up through committee debate has no resemblance to what happens in the omnibus process, involving the year-end packaging of multitudinous items together. In omnibus negotiations, the leaders of both houses horse-trade in closed-door session, minus any niceties of hearings, committee votes, floor debate, or transparency. The current omnibus bill, which may combine the 2012 appropriations for nine cabinet departments, is being readied for completion by Monday, so it can be hurried through passage to make a December 16 deadline.
While most included items did work up through committee, debate, and mark-up, USEC inserted itself through lobbyists at the very end of the process. The Department of Energy, which denied USEC a $2 billion loan guarantee for a second time in mid-October, unwisely agreed to throw the issue of a USEC lifeline to Congress, just to keep the formerly national corporation from going belly-up. Privatized USEC, however, funded ultimately by public money, took over from there, employing its pull with key legislators from the involved states of Ohio, Kentucky, and Tennessee.
One of them, Harold Rogers, (R-KY) who chairs the House Appropriations Committee, opened the final joint meeting on the omnibus bill (only the introductory speeches were open) on December 8 by proclaiming: "We've lived up to our promise to include absolutely no earmarks in appropriations bills this year."
The glaring exception, as Rogers well knows, is the USEC bailout—a whopping special-interest budget-busting appendix to the normal appropriations process, cutting around every congressional pledge of accountability. LaTourette boasts that the requested $150 million—first installment on a planned $300 million in federal funds—has been whittled down. According to the Politico article, "LaTourette said he believes that the discussions have cut the funding to $123 million, but that negotiations are still fluid."
Lend Me Your Earmarks
The exact amount hardly matters for any public purpose, because even the nature of the payment is up for grabs. To justify further federal investment, USEC was contractually obligated to complete a demonstration centrifuge cascade in 2005, but didn't. When rejected for a loan guarantee in 2009, DOE offered USEC $45 million in compensatory "technology development" funding, along with a concocted no-bid cleanup acceleration contract for up to $200 million [see part two in this series]. When USEC still had not come close to completing its Lead Cascade while begging again for a loan guarantee in 2011, DOE then offered its endorsement of $300 million in new federal "Research, Development &Demonstration (RD&D) funding, but indications are that DOE did not actually think that Congress would take the bait.
DOE and USEC have been sparring more than cooperating, but mostly behind the scenes. DOE has said adamantly that no loan guarantee for USEC is on the near-horizon, but USEC continues to advertise the new bailout funds as supplement to a near-term loan guarantee. USEC wanted the first installment of $150 million paid immediately, using the shady mechanism of uranium barter, but DOE demurred and insisted that the whole shebang be awarded by Congress. DOE and the Office of Management and Budget (OMB) have established a high credit subsidy cost—the fee paid to reduce taxpayer risk—for any potential loan guarantee to USEC, but USEC has rejected those calculations and lobbied DOE and OMB for a reduction. Beggars can't be choosers, unless the name is USEC, too rigged to fail.
USEC has not completed its Lead Cascade demonstration for a reason—the resulting data on commercial viability would sink the full-scale project. [see part three in this series] No rationale has been offered for how a lemon leftover technology from the 1970s can be made more commercially viable by additional years of "RD&D." Meanwhile, the next-generation of uranium enrichment technology is in its final run toward licensing at a GE-Hitachi facility in North Carolina, using lasers that will make centrifuges obsolete.
USEC apparently had trouble selling the RD&D Round 3 justification even to its agents in Congress, so it made up something else. According to an earlier report on the omnibus bill from Politico, "There remains some confusion as to how the $150 million would be applied."
USEC, you see, could not exactly say through its lobbyists that it needs the funding to pay for a technology demonstration that was due to be privately paid for six years ago. So the company apparently told lawmakers that it would apply the funds to pay the credit subsidy cost on a loan guarantee that DOE has clearly said would NOT be forthcoming any time soon. (Since that cost is designed to reduce risk of default, government payment of it would be self-defeating.) The result of the 2009 loan guarantee review was that any such award to USEC would explicitly violate the Title XVII regulations, and since 2009, USEC's market capitalization has declined by about 80 percent.
USEC has refused to disclose how much the credit subsidy cost established by DOE and OMB would be. But reliable sources in government have leaked that the number under discussion in 2009 was 32 percent, given USEC's extreme financial risk parameters. On a $2 billion loan guarantee, that would be a total of $640 million, an amount that USEC clearly could not afford to pay, as it exceeds even USEC's outstanding debt to bond holders.
Faced with that dilemma, USEC has apparently hoodwinked some congressmen into believing that if Congress appropriates a $300 million bailout, in total, those funds could be diverted to pay the loan-shark financing costs on a total $2 billion deal. But hey, this ruse seems to have swung the omnibus appropriation, and key Democratic leadership reportedly is going along.
Occupy Piketon?
If congressional Democrats do follow the LaTourette lemming Lead Cascade, environmentalists and community residents in Ohio need not despair. The wasted federal funds will be spent, if at all, on facilities in Tennessee, leaving the question of what will happen at the Piketon site open for contestation. And if our elected lawmakers don't see the light, we have here nearly 3,800 acres of mostly open federal land, just begging to be occupied by those who actually want to work.
Concerned citizens who may have been displaced from tent cities stretching from Wall Street to California, take note. Stay tuned.
You may wonder why Steve LaTourette was recruited to marshal the nitwit forces for a USEC bailout. Whatever happened to south Ohio's own indefatigable USEC-lovin' congresswoman, Jean Schmidt, recently silent on the question?
Well it seems that Ms. Schmidt is in a bit of boiling water of her own, shall we say. One day before the omnibus summit in Washington, that city's Roll Call carried the news that Schmidt is a deadbeat on payments mandated by the House Ethics Committee. The Cincinnati Enquirer also carried the story page 1. Perhaps this is a Jean Schmidt strategy to get onboard with the Gingrich ethics-violation bandwagon?
Meanwhile, on the same day as the Roll Call article, Schmidt's nemesis, David Krikorian, filed to run as a Democrat for her congressional seat. Krikorian has quite different views than the sitting congresswoman about USEC. Krikorian calls getting stuck on a non-materializing federal loan guarantee "political hope-ium."
The national Democratic leadership may wish to consider that capitulation to the USEC bailout caper undermines what will be the Democratic platform for the congressional race in this ever-critical corner of Ohio. It's not too late to pull back from the brink.
Google Earth's latest feature allows you to watch the climate change in four dimensions.
EcoWatch Daily Newsletter
Researchers say there's a growing epidemic of tap water distrust and disuse in the U.S. Teresa Short / Moment Open / Getty Images
By Asher Rosinger
Imagine seeing a news report about lead contamination in drinking water in a community that looks like yours. It might make you think twice about whether to drink your tap water or serve it to your kids – especially if you also have experienced tap water problems in the past.
Why tap wins every time.
Asher Rosinger is an assistant professor of biobehavioral health, anthropology, and demography and director of the Water, Health, and Nutrition Laboratory at Penn State University.

Disclosure statement: Asher Rosinger receives funding from the National Science Foundation on an unrelated project. This work was supported by the Ann Atherton Hertzler Early Career Professorship funds, and the Penn State Population Research Institute (NICHD P2CHD041025). The funders had no role in the research or interpretation of results.
Reposted with permission from The Conversation.
A new report urges immediate climate action to control global warming. John W Banagan / Getty Images
A new report promoting urgent climate action in Australia has stirred debate for claiming that global temperatures will rise past 1.5 degrees Celsius in the next decade.
Winegrowers check vines during the burning of anti-frost candles in the Luneau-Papin wine vineyard in Le Landreau, near Nantes, western France, on April 12, 2021. SEBASTIEN SALOM-GOMIS / AFP via Getty Images
French winemakers are facing devastating grape loss from the worst frost in decades, preceded by unusually warm temperatures, highlighting the dangers to the sector posed by climate change.
"An important share of the harvest has been lost. It's too early to give a percentage estimate, but in any case it's a tragedy for the winegrowers who have been hit," said Christophe Chateau, director of communications at the Bordeaux Wine Council, told CNN.
Climate change, caused by the extraction and combustion of fossil fuels, has pushed winegrowing seasons earlier, putting crops at higher risk of cold — and wildfires supercharged by climate change also threaten American vignerons and farmworkers as well.
"I think it's good for people to understand that this is nature, climate change is real, and to be conscious of the effort that goes into making wine and the heartbreak that is the loss of a crop," Jeremy Seysses of Domaine Dujac in Burgundy's Côte de Nuits told Wine Enthusiast.
As reported by Wine Enthusiast:
Last week, images of candlelit French vineyards flooded social media. Across the country, winemakers installed bougies, or large wax-filled metal pots, among the vines to prevent cold air from settling in during an especially late frost.

With temperatures in early April as low as 22°F, and following an unseasonably warm March, this year's frost damage may be the worst in history for French winegrowers. Every corner of France reports considerable losses, from Champagne to Provence, and Côtes de Gascogne to Alsace. As a result, there will likely be very little French wine from the 2021 vintage reaching U.S. shores.
For a deeper dive:

CNN, Wine Enthusiast, France24, Eater
For more climate change and clean energy news, you can follow Climate Nexus on Twitter and Facebook, sign up for daily Hot News, and visit their news site, Nexus Media News.
From Your Site Articles
Related Articles Around the Web
A recent study focused on regions in Ethiopia, Africa's largest coffee-producing nation. Edwin Remsberg / Getty Images
Climate change could make it harder to find a good cup of coffee, new research finds. A changing climate might shrink suitable areas for specialty coffee production without adaptation, making coffee taste blander and impacting the livelihoods of small farms in the Global South.