This website uses cookies to ensure you get the best experience while browsing it. By clicking 'Got It' you're accepting these terms.
Latin Americans Pay Price for Corporate Climate Destruction
Dec. 10, 2014 12:29PM EST
Climate
Information contained in a new report that details how multi-national corporations are destroying the environment and causing serious climate damage in Latin America brings attention to an important area not being discussed at the UN COP 20 climate negotiations being held in Peru.
The report describes in detail how the destruction caused by three European multi-national corporations is typical of the damage caused by multi-nationals throughout the continent.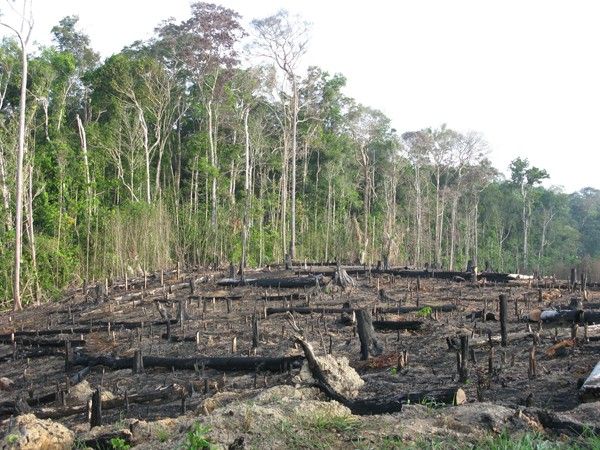 Photo credit: Shutterstock
While the climate discussions in Lima are focussing on what nation states need to do to reach a binding climate agreement a year from now, what is missing is a discussion about how corporations are not held accountable for the climate damage they cause in developing countries—damage that those countries are held accountable for.
"Multinational corporations are relentlessly expanding their operations into ever more vulnerable and remote regions of the world," says the report, written by three public interest groups: The Democracy Center of San Francisco, Corporate Europe Observatory of Brussels and Transnational Institute of Amsterdam.
Accused in the report are Repsol, the Spanish fossil fuels giant; the Swiss-based mining and resources conglomerate Glencore-Xstata; and Enel-Endesa, an Italian consortium:
"In the case of Repsol, the Spanish fossil fuels giant, we see how the relentless pursuit of new gas and oil reserves in Peru takes direct aim at the region's indigenous territories and forests, leaving social destruction in its wake," says the report.

"Another Peruvian case is that of Glencore-Xstata . . . Political manipulation has allowed the Swiss-based mining and resources conglomerate to expand its copper mining operations in the region. Scarce water resources, already stretched by climate change, are being contaminated with impunity."

"In Colombia, the Italian-based consortium Enel-Endesa is attempting to portray a massive hydroelectric dam as a 'clean energy' project via its Latin American subsidiary Emgesa. But rather than benefitting local people, the electricity is destined for dirty industry at discount prices."
The results in Latin America of such poor corporate behavior are environmental damage, overuse of water resources, increasingly high levels of carbon emissions and often hardship for indigenous communities.
What is not being considered in the COP 20 talks is that most developing world governments are not capable of forcing corporations to be more respectful of the environment and climate. Moreover, back in Europe, corporations are not held accountable for what they do in developing countries.
The Latin Americans lose in three ways: their climate and environment are severely damaged, they have to pay for their carbon surpluses, and practically all the profits from intrusive mega-projects go back to rich developed countries.
This irresponsible corporate behavior is further reason for northern countries to agree to commit billions of dollars to the Special Climate Change Fund, which is intended to compensate Southern countries for damaged done by the North.
With profits down at many Northern corporations since the 2011 recession, they are "invading" every country in Latin America.
In particular Spanish corporations have become so well known for their numerous and ambitious development projects in Latin America that they are often called the "Corporate Conquistadors," a reference to the way the Spanish conquered much of Latin America centuries ago in search of gold, silver and cheap labor.
Repsol–one of the largest of the many Spanish companies–is criticized for extracting natural gas from the middle of Peru's delicate rainforest, using dozens of drilling platforms, hundreds of kilometers of pipelines, and the construction of a recovery plant, and roads, etc.
The report says that Repsol will be expanding further "at the cost of devastation of indigenous communities and their cultures, as well as the destruction of forests, biodiversity and water resources ..."
In another part of Peru, the southern Andes, the mining activities of Glencore Xstrata is putting "extreme pressure" on the water supply, says the report. The lives of indigenous communities are closely tied to one hundred lakes and four river basins.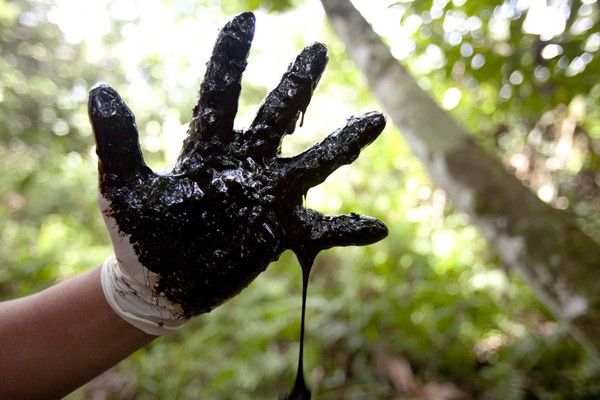 In 2009, dangerous levels of contamination led to miscarriages, deformations and death in livestock in the area. Independent studies showed the company had polluted the water supply with heavy metals such as arsenic. Harsh and sometimes violent confrontations have taken place, but still local citizens are at risk.
The report explains that powerful, wealthy multi-national corporations manage to overcome resistance to their damaging environmental practices by infiltrating a country's political process, making promises that are never met, or by simply ignoring local opposition.
At COP 20 in Lima on December 4, indigenous people from different parts of the world made a strong appeal for UN leaders and national governments about the damage suffered by their communities.
"Due to global warming, our people are suffering a constant variation of the climate," said Klaus Quicque Bolivar, who lives in the Peruvian Amazon. "There is an excess of heat. The rivers are warming up; there are less agricultural production and natural reproduction of fishes. Some animal species are disappearing and the cycle of wild fruits are varying."
But many indigenous participants at COP 20 have expressed concerns about whether their views will be included in the final document.
While the indigenous community had its say during a brief session, delegates from the multi-national corporate sector are getting much more attention and have been busy lobbying national government delegates at the conference to adopt industry-friendly solutions to fight climate change.
If the outcome of this UN climate conference is anything like others held in recent years, the recommendations of the indigenous community will receive only token acknowledgement in the final communique—an outcome that is sure to remind them of what it's like to fight powerful corporations back in their own countries.
The COP 20 will conclude December 12. Participating countries hope to be able to produce a final document of agreements that will be the basis for a final accord to be signed in Paris a year from now.
Nick Fillmore is a Toronto freelance journalist and blogger who worked as an investigative journalist, documentary maker and producer for the CBC for nearly 30 years. He likes to hear from folks: fillmore0274@rogers.com
YOU MIGHT ALSO LIKE
Mark Ruffalo: 11-Year-Old Demands Climate Action With Vow of Silence Pledge
Obama Tells Colbert: Keystone XL Could Be 'Disastrous'
Goal to End Fossil Fuels by 2050 Proposed at Lima Climate Talks
EcoWatch Daily Newsletter
samael334 / iStock / Getty Images
Berries are small, soft, round fruit of various colors — mainly blue, red, or purple.
A glacier is seen in the Kenai Mountains on Sept. 6, near Primrose, Alaska. Scientists from the U.S. Geological Survey have been studying the glaciers in the area since 1966 and their studies show that the warming climate has resulted in sustained glacial mass loss as melting outpaced the accumulation of new snow and ice. Joe Raedle / Getty Images
By Mark Mancini
On Aug. 18, Iceland held a funeral for the first glacier lost to climate change. The deceased party was Okjökull, a historic body of ice that covered 14.6 square miles (38 square kilometers) in the Icelandic Highlands at the turn of the 20th century. But its glory days are long gone. In 2014, having dwindled to less than 1/15 its former size, Okjökull lost its status as an official glacier.
Members of Chicago Democratic Socialists of America table at the Logan Square Farmers Market on Aug. 18. Alex Schwartz
By Alex Schwartz
Among the many vendors at the Logan Square Farmers Market on Aug. 18 sat three young people peddling neither organic vegetables, gourmet cheese nor handmade crafts. Instead, they offered liberation from capitalism.
Hackney primary school students went to the Town Hall on May 24 in London after school to protest about the climate emergency. Jenny Matthews / In Pictures / Getty Images
Bird watching in the U.S. may be a lot harder than it once was, since bird populations are dropping off in droves, according to a new study.
Amazon CEO Jeff Bezos announces the co-founding of The Climate Pledge at the National Press Club on Sept. 19 in Washington, DC. Paul Morigi / Getty Images for Amazon
The day before over 1,500 Amazon.com employees planned a walkout to participate in today's global climate strike, CEO Jeff Bezos unveiled a sweeping plan for the retail and media giant to be carbon neutral by 2040, 10 years ahead of the Paris agreement schedule.
For the past seven years, the Anishinaabe people have been facing the largest tar sands pipeline project in North America. We still are. In these dying moments of the fossil fuel industry, Water Protectors stand, prepared for yet another battle for the water, wild rice and future of all. We face Enbridge, the largest pipeline company in North America, and the third largest corporation in Canada. We face it unafraid and eyes wide open, for indeed we see the future.