Last Month Was the Hottest May Ever Recorded
Jun. 24, 2014 09:03AM EST
Climate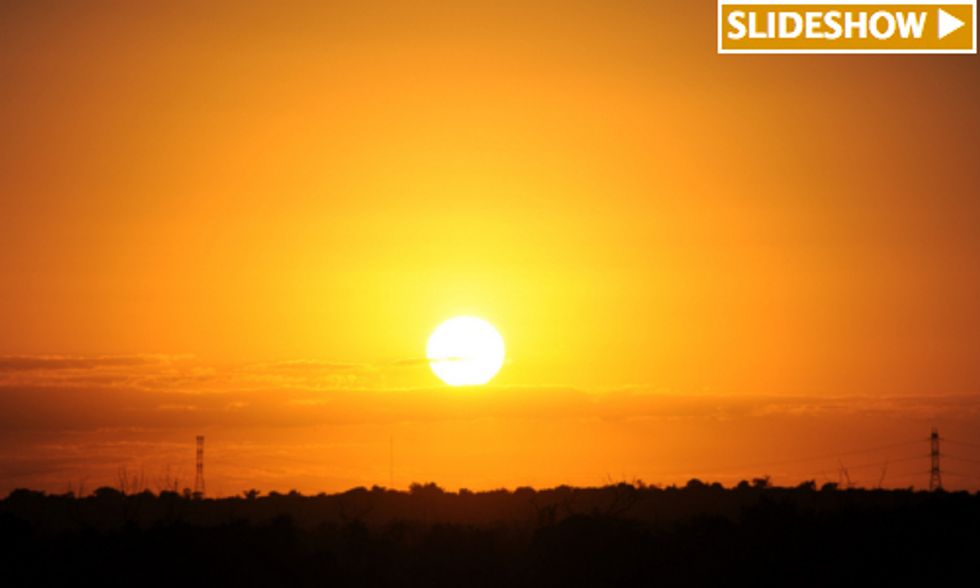 U.S. temperatures have been recorded since 1880, and last month's results were hotter than any May that preceded it.
The National Oceanic and Atmospheric Administration on Monday issued a report stating that the land and ocean temperatures recorded in May 2014 combined to make it the hottest May in recorded history. The combined average was about 1.33 degrees higher than the 20th century average of 58.6 degrees.
While the previous record was set in 2010, four of the last five years have included the hottest May months in recorded history. May 2012 was the third warmest, followed by 1998 and 2013.
[slideshow_deploy id='346861']
The global land surface temperature was 2.03 degrees above the 20th century average of 52 degrees, the fourth highest for May on record. For the ocean, the May global sea surface temperature was 1.06 degrees above the 20th century average of 61.3 degrees, making it the record highest for May and tying with June 1998, October 2003, and July 2009 as the highest departure from average for any month on record.
May 2014 marked the 39th consecutive May and 351st consecutive month (more than 29 years) with a global temperature above the 20th century average. The last below-average global temperature for May took place in 1976. The last below-average temperature for any month was February 1985.
The majority of scientists believe that man-made emissions are the largest contributor to warming. That belief led to a recent carbon emissions proposal from the Obama Administration. The U.S. Supreme Court on Monday issued a mixed ruling regarding greenhouse gas regulations, exempting some facilities from federal air regulations. However, the ruling has no impact on the emissions proposal presented earlier this month.
EcoWatch Daily Newsletter
Related Articles from EcoWatch
Recent Stories from EcoWatch