Last Day to Submit Comments or Sign the No Coal Exports Petition
Jan. 22, 2013 03:03PM EST
Energy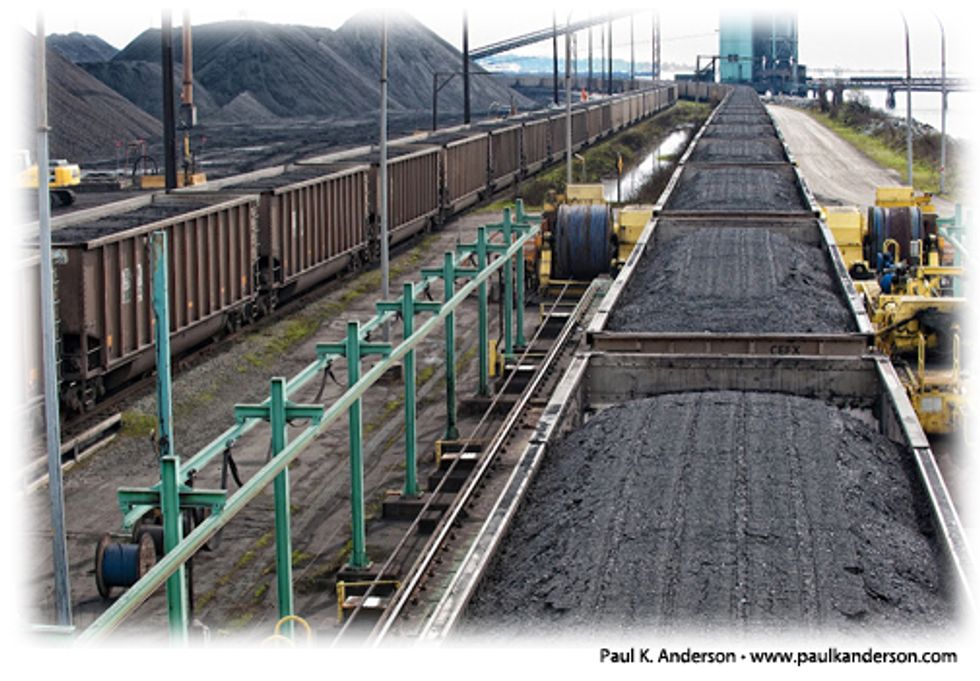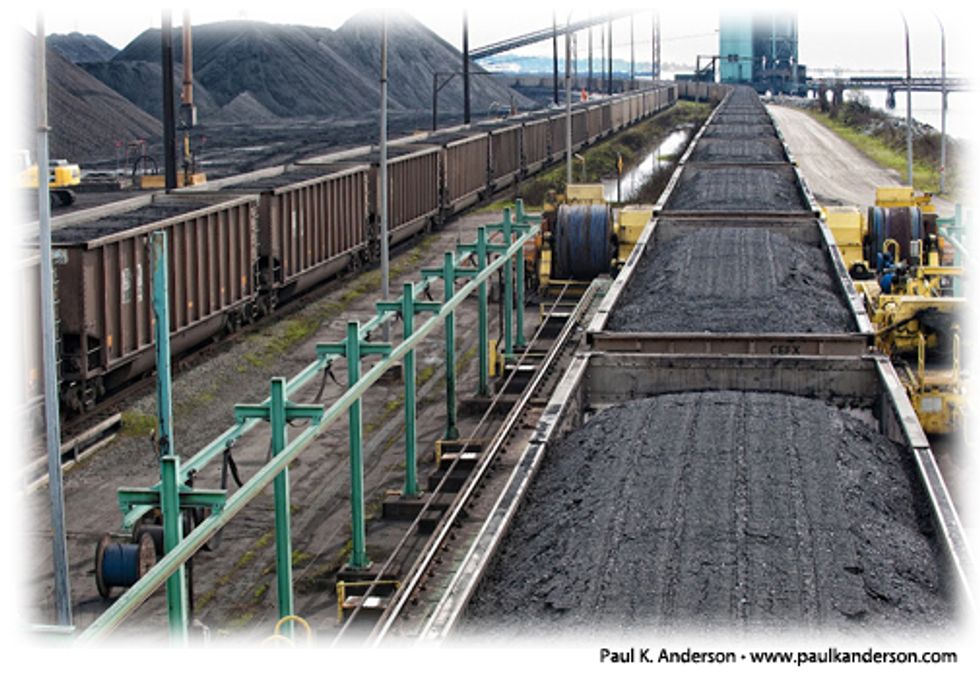 The cliché goes that if you want your leaders to lead, you must force them to take action.
Today, just one day after President Obama's historic second inauguration, there is no better opportunity to help him lead on climate change. Preferably by 5 p.m. though, if you want to be heard.
"We, the people, still believe that our obligations as Americans are not just to ourselves, but to all posterity. We will respond to the threat of climate change, knowing that failure to do so would betray our children and future generations."
"The path towards sustainable energy sources will be long and sometimes difficult. But America cannot resist this transition; we must lead it. We cannot cede to other nations the technology that will power new jobs and new industries—we must claim its promise. That is how we will maintain our economic vitality and our national treasure—our forests and waterways; our croplands and snowcapped peaks. That is how we will preserve our planet ..."
- Barack Obama, Jan. 21, 2013
These words are important. Reportedly, President Obama devoted more time to climate change than any other topic in his inaugural address. Now is your chance to make sure these are not empty words.
The comment period for the proposed Gateway Pacific Terminal (GPT), near Bellingham, WA, runs through today. This massive terminal, the largest of five terminals planned for the Pacific Northwest to ship more than 160 million tons of coal per year to China and the Far East, doubling our nation's exports, would dramatically increase global carbon and toxic mercury emissions. The combined total is large enough that it would erase any tenuous progress we have made on clean energy, setting us back decades. GPT would be devastating locally by destroying wetlands, a tribal burial ground and an important aquatic reserve. The combined rail traffic would choke almost every major northwest city from Billings, MT, to Bellingham, WA, with up to 30 uncovered coal trains a day—each one losing up to a ton of coal along the route from Wyoming to the terminals.
Submit your personalized comments to join Waterkeeper Alliance and the thousands of doctors, scientists, teachers, parents, children, fishermen, women, policy makers and tribal leaders who have submitted theirs already or sign the Stop Coal Exports petition.
Watch this video to learn more:
Waterkeepers will be working throughout President Obama's second term to help him make good on his promises to address climate change. Join us as we make history by taking this unprecedented threat head on.
Remember, comments are open until 5 p.m. PST today.
Visit EcoWatch's COAL EXPORT page for more related news on this topic.
——–

EcoWatch Daily Newsletter
Related Articles from EcoWatch