Last Day to Comment on Keystone XL Final Environmental Impact Statement
Mar. 07, 2014 11:10AM EST
Energy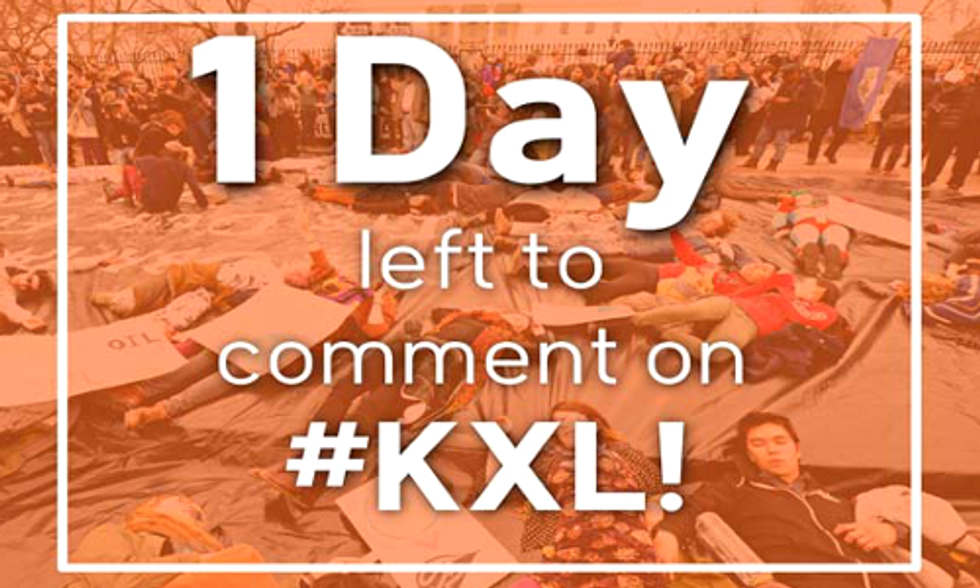 Today, is the final day to submit public comments on the Presidential approval of the Keystone XL tar sands pipeline. Closing at Midnight, the 30-day comment period followed the U.S. State Department's release of the Final Supplemental Environmental Impact Statement (EIS).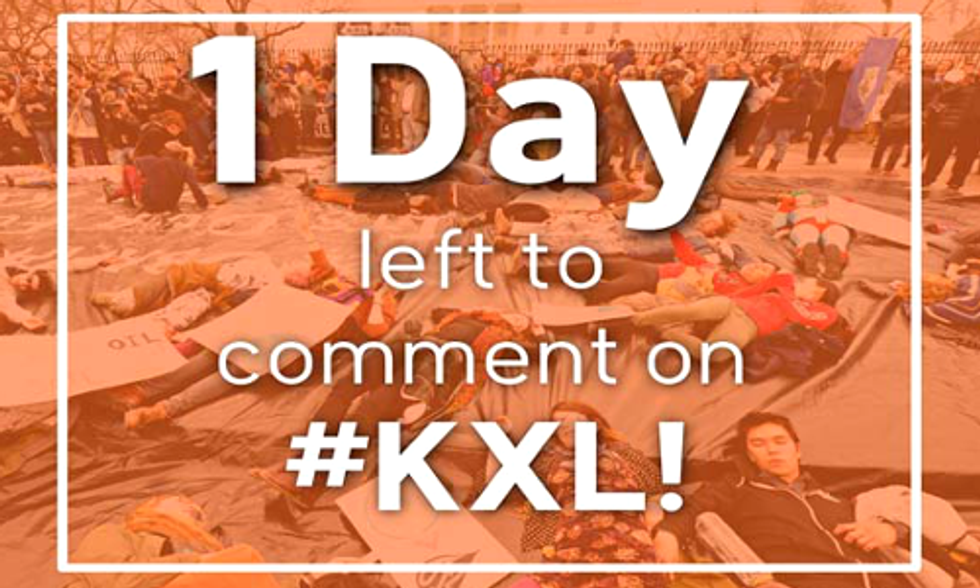 Issued in January, the final EIS concluded—to the surprise of many—that the Keystone XL would not increase the rate of tar sands extraction and thus is not likely to significantly increase carbon pollution.
At the end of last month, the inspector general cleared the State Department of any suspected wrongdoing in their selection of the firm, ERM to conduct environmental assessments of the proposed pipeline project.
The inspector general's report came as blow to environmental groups and concerned citizens opposed to the controversial project. In October, groups urged Inspector General Steve Linick to conduct an investigation into the business ties between TransCanada—the company building the pipeline—and ERM, citing conflict-of-interest would cloud the company's conclusions.
Below are three slideshows summarizing nationwide opposition to the Keystone XL pipeline. 
On March 2, more than 1,200 youths from across the country marched to the White House from Georgetown University to protest the Keystone XL. Once there, nearly 400 people were arrested while participating in a nonviolent civil disobedience sit-in:
[blackoutgallery id="323997"]
Feb. 3, thousands of people attended more than 270 vigils around the country with this unified message: Keystone XL fails President Obama's climate test. The vigils were in response to the state department's release of the Final Supplemental Environmental Impact Statement:
[blackoutgallery id="320097"]
Opposition has been solid for years. Below show some highlights from the last few years:
[blackoutgallery id="319926"]
Visit EcoWatch's KEYSTONE XL page for more related news on this topic.

EcoWatch Daily Newsletter