Largest Gathering of Clean Water Advocates Converges on Pittsburgh
Jun. 06, 2014 09:12AM EST
Insights + Opinion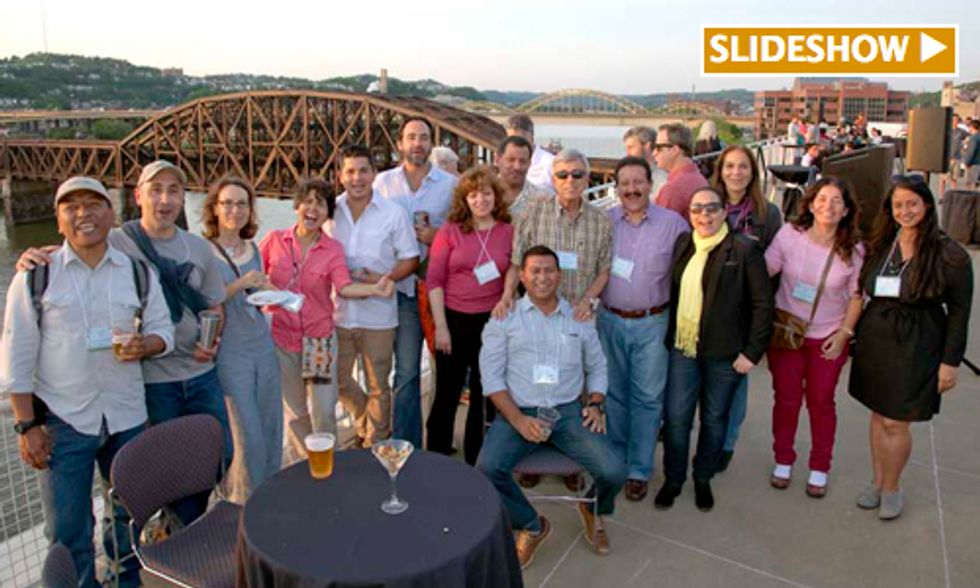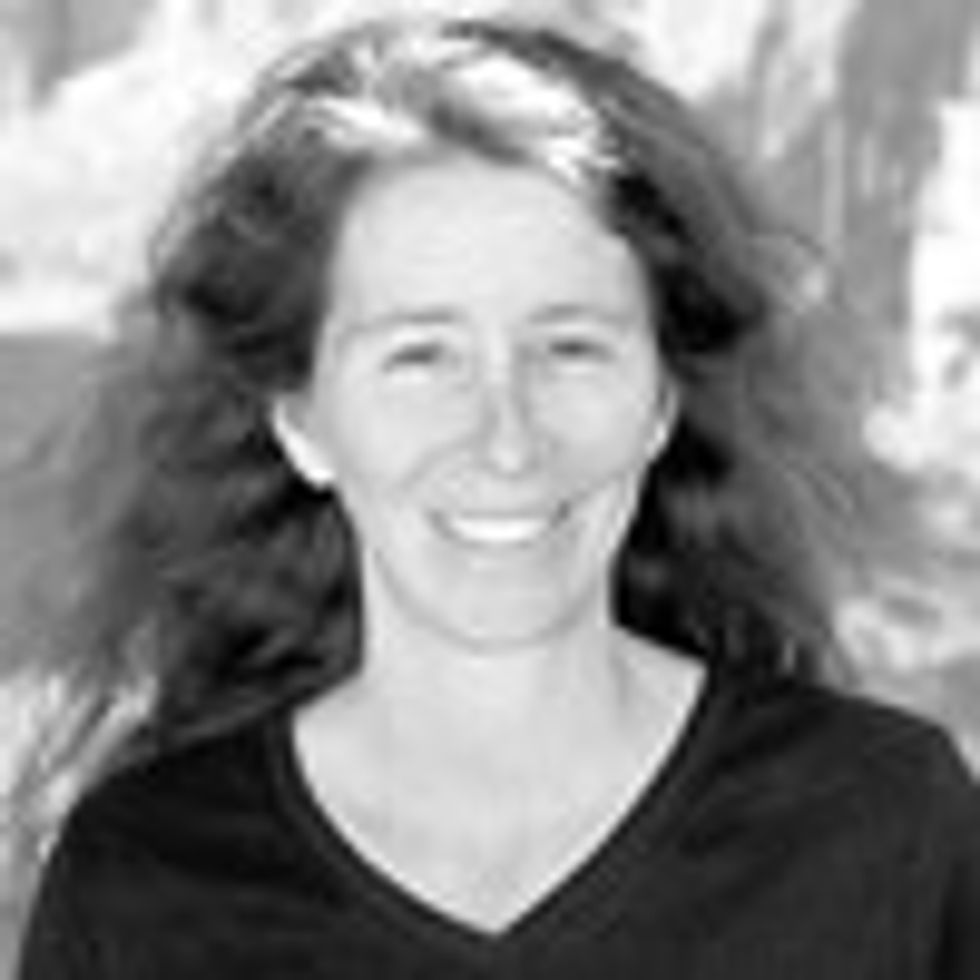 This year's River Rally, jointly produced by River Network and Waterkeeper Alliance, brought together nearly 700 clean water leaders from 40 U.S. states and 19 countries to the confluence of three great rivers in Pittsburgh, PA from May 30 to June 2. This annual event educated, empowered and inspired grassroots water advocates to go home and continue protecting their local waterways.
Thanks to Rich Wallin of W2 Films for providing this video recap of River Rally.
River Rally 2014 was the largest international gathering of clean water advocates in the world, with participants from Bangladesh, Bolivia, Brazil, Canada, Chile, China, Colombia, Czech Republic, Ecuador, India, Iraq, Mexico, Peru, Senegal and the United Kingdom. More than 70 workshops and panels shared best practices for watershed restoration, stormwater management, water quality monitoring, water and energy conservation, green infrastructure, habitat restoration, safe drinking water and more.
His Holiness the Gyalwang Drukpa traveled from Nepal to give blessings to the worldwide river protection movement, while inspiring attendees with his story of trekking with 700 followers at 12,000 feet in the Himalayas on an annual trash removal pilgrimage. His Holiness is a young, charismatic teacher of the Drukpa school of Buddhism who understands the pressure of modern life and offers practical ways to calm and focus our minds.
While introducing His Holiness, Marc Yaggi, Waterkeeper Alliance's executive director, shared one of the most poignant lessons His Holiness bestowed upon him during a visit to Nepal, which was the connection between how we treat ourselves and how we treat our planet. "As he likes to say, how can we respect ourselves if we don't respect our planet."
Robert F. Kennedy, Jr. gave a rousing keynote speech on how damaging the environment is destroying our democracy in the U.S.
As Acting Assistant for Water leading the U.S. Environmental Protection Agency (EPA) in protecting the nation's water resources and overseeing the EPA's WaterSense consumer product labeling program, Nancy Stoner gave an insider's overview of the current Waters of the U.S. rule-making process that will decide which streams, wetlands and waterways will be protected in the future.
The Tigris Riverkeeper screened a video made in May of a first-ever kayaking trip down the Tigris River in northern Iraq showing thousands of villagers gaining the information they needed to protect their water resources.
River Rally participants experienced an eye-opening report on the state of the growing environmental monitoring movement in China by Ma Jun, a director of the Institute of Public & Environmental Affairs. Ma Jun has helped expose more than 90,000 air and water violations by local and multi-national companies throughout China.
Water advocates participated in the KEEN River Cleanup along the Allegheny, Monongahela and Ohio Rivers. Torqeedo showcased its electric motors during the cleanup and one of DJI's latest drones made an appearance, which is suitable for a diverse range of tasks including citizen science, surveillance and automated survey. In the past two years, small consumer drones have dramatically lowered the cost of high-quality aerial imaging, making this product a perfect fit for water advocates.
Other highlights included the Blue Wrap Fashion Show, and screenings of the documentary films Triple Divide and DamNation. Bridgestone, one of the events lead sponsors, presented River Network with a $25,000 gift in support of its ongoing work to protect and restore waterways throughout the U.S.
The annual River Heroes Awards Banquet celebrated five individuals who are empowering communities throughout the Tijuana River Watershed in Mexico, improving water quality in Maine's Casco Bay, advocating for rivers in Kansas, giving back as a tireless volunteer river trail steward in Illinois and developing national showcases of urban renewal in Rhode Island.
Margarita Diaz has become the leading community advocate for water quality protection in the coastal community of Playas de Tijuana and throughout Baja California. Over the past 13 years she has mobilized more than 35,000 volunteers, fostering "awareness through action"; coordinated the removal of nearly 200 cubic tons of trash; trained more than 400 youth leaders as "coastal stewards"; and became a guiding citizen in coordinating efforts to protect not just the region's beaches, but all streams, creeks and waterways in the Tijuana River Watershed.
Joe Payne is one of the first seven Waterkeepers—the Casco Baykeeper—and a founder of Waterkeeper Alliance. For more than 20 years, Payne has been the eyes, ears and voice of Casco Bay, working to protect the environmental health of Maine's premier bay. He has built an impressive and sustainable operation with outstanding water quality monitoring programs and science-based advocacy, helping to get the bay declared a federally-designated "no discharge area." Payne even led the campaign to relocate 35,000 lobsters to save them during dredging in the Portland harbor.
Laura Calwell has worked tirelessly for more than 20 years as both a volunteer and as Kansas Riverkeeper for Friends of the Kaw to promote public awareness of the Kaw, an outstanding natural resource and valuable drinking water source in the state of Kansas. Each year she paddles the entire 170 mile Kansas River to check on its health and condition. Calwell has been instrumental in moving sand dredging operations out of the river, and led the effort to institute the Kansas River Inventory, the first comprehensive, publicly available inventory documenting the entire river system's on-going conditions, structures, animal and plant life and recreational opportunities.
Michael Taylor is the Illinois Water Trailkeeper for the Little Calumet River that runs through the south side of Chicago and its southern suburbs. As a volunteer trail steward and promoter of paddling, Taylor reaches thousands of people each year, getting them actively involved with cleanup and restoration projects, expanding water trail access and training volunteers. He is helping local high students learn how to kayak, and at a recent cleanup made sure every kid who attended had a canoe or kayak for the event—an opportunity most would never experience if it weren't for Taylor's tireless efforts. All of this happens when he is not at his regular full-time job.
Jane Sherman founded the Woonasquatucket River Watershed Council in 1998 to expand river revitalization initiatives to the entire river system and involve every community. Her vision and hard work have completely altered the quality of life in one of the most economically challenged communities in Rhode Island. Among many accomplishments, she led the charge to convert a 12-acre dilapidated textile mill complex into Riverside Park, now one of the most vibrant, active parks in the city, and helped leverage funding to create the Woonasquatucket River Greenway, a $12 million project that is a national showcase of urban renewal.
In addition, each year River Network celebrates one individual's accomplishments with the James R. Compton River Achievement Award. This year's honoree was Rebecca Wodder from Washington, DC. Wodder is a nationally known environmental leader who has devoted her career to conservation causes, beginning with the first Earth Day in 1970 and as a legislative assistant to U.S. Sen. Gaylord Nelson (WI) on environmental and energy issues. Most recently she served at the U.S. Department of the Interior as senior advisor to Secretary Ken Salazar, advancing river and watershed objectives. Wodder was nominated by President Obama for the post of Assistant Secretary of Fish, Wildlife and Parks. She previously served as president of American Rivers from 1995-2011.
"We couldn't be more impressed then we are by the important work these individuals and their organizations are doing to make a meaningful impact on water resources around the nation," said Nicole Silk, River Network president. "Their dedication to—and love of rivers and water—is what inspires us all."
——–
YOU ALSO MIGHT LIKE
Bridgestone's Annual Rethink Green Campaign Supports Protection of Vital Waterways
A Twenty-First Century Water War Erupts in Texas
How Acidification, Overfishing and Plastics Threaten the World's Oceans
——–
EcoWatch Daily Newsletter