This website uses cookies to ensure you get the best experience while browsing it. By clicking 'Got It' you're accepting these terms.
Landmark Decision Approves Seismic Airgun Testing for Oil & Gas Drilling Off Atlantic Coast
Jul. 21, 2014 04:02PM EST
In a landmark decision last week, the federal government approved seismic exploration for oil and gas drilling on the Atlantic coast. The Bureau of Ocean Energy Management will allow extensive seismic airgun testing off the Mid- and South Atlantic coasts. Seismic testing could cause major impacts to marine wildlife and the ocean ecosystem, and pave the way for offshore drilling off the Atlantic coast.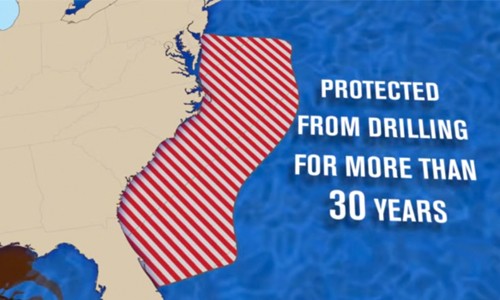 "Seismic airgun testing will cause catastrophic impacts to the marine ecosystem, including injury or death to hundreds of thousands of whales and dolphins," said Surfrider Foundation in a statement. "It will also set the stage for offshore drilling off the Atlantic coast, a dirty and dangerous practice that threatens the health of our oceans and coastal communities. The Surfrider Foundation, including our 25 local chapters from Maine to Florida, is deeply dismayed by the federal government's decision and will continue to fight the expansion of drilling off the Atlantic coast."
This announcement follows years of intense debate, with 15 public forums and many public comment periods. Tens of thousands of people have expressed opposition to the proposal and urged the government to cancel plans for seismic testing in the Atlantic.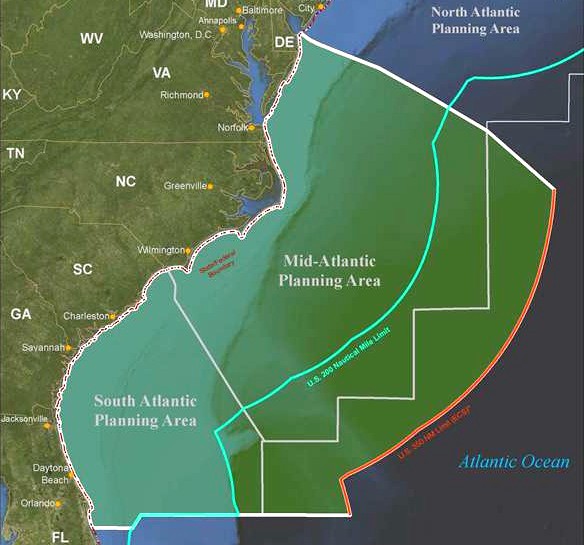 "The use of seismic airguns is the first step to expanding dirty and dangerous offshore drilling to the Atlantic Ocean, bringing us one step closer to another disaster like the BP Deepwater Horizon oil spill," Oceana said in a blog post. "During this process, our government will jeopardize the health of large numbers of dolphins and whales as well as commercial and recreational fisheries, tourism, and coastal recreation—putting more than 730,000 jobs in the blast zone at risk."
Watch this recently released documentary by Oceana, Drill, Spill, Repeat?, that highlights the dangers of offshore drilling to marine life, human health and local economies. This film shows how people and industries impacted by the BP Deepwater Horizon oil spill disaster are still facing daily struggles.
KarinaKnyspel / iStock / Getty Images
2018 saw a number of studies pointing to the outsized climate impact of meat consumption. Beef has long been singled out as particularly unsustainable: Cows both release the greenhouse gas methane into the atmosphere because of their digestive processes and require a lot of land area to raise. But for those unwilling to give up the taste and texture of a steak or burger, could lab-grown meat be a climate-friendly alternative? In a first-of-its-kind study, researchers from the Oxford Martin School set out to answer that question.
Three scissor-tailed flycatcher fledglings in a mesquite tree in Texas. Texas Eagle / CC BY-NC 2.0
By Gary Paul Nabhan
President Trump has declared a national emergency to fund a wall along our nation's southern border. The border wall issue has bitterly divided people across the U.S., becoming a vivid symbol of political deadlock.
PeopleImages / E+ / Getty Images
By Daniel Ross
Hurricane Florence, which battered the U.S. East Coast last September, left a trail of ruin and destruction estimated to cost between $17 billion and $22 billion. Some of the damage was all too visible—smashed homes and livelihoods. But other damage was less so, like the long-term environmental impacts in North Carolina from hog waste that spilled out over large open-air lagoons saturated in the rains.
Hog waste can contain potentially dangerous pathogens, pharmaceuticals and chemicals. According to the state's Department of Environmental Quality, as of early October nearly 100 such lagoons were damaged, breached or were very close to being so, the effluent from which can seep into waterways and drinking water supplies.
This picture taken on May 21, 2018 shows discarded climbing equipment and rubbish scattered around Camp 4 of Mount Everest. Decades of commercial mountaineering have turned Mount Everest into the world's highest rubbish dump as an increasing number of big-spending climbers pay little attention to the ugly footprint they leave behind. DOMA SHERPA / AFP / Getty Images
China has closed its Everest base camp to tourists because of a buildup of trash on the world's tallest mountain.