Lack of Federal Water Policy Jeopardizes Our Most Precious Resource
Aug. 21, 2012 06:13AM EST
Climate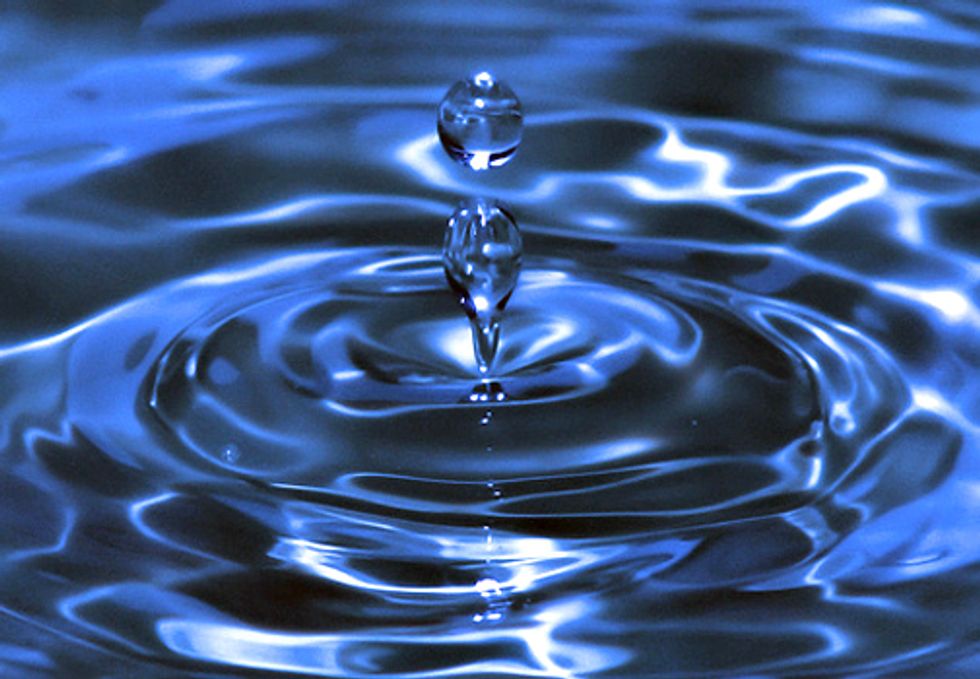 The Midwest is in the midst of the most intense drought since the 1950s, with nearly 1,400 counties declared disaster areas—on the heels of recent devastating droughts in California and Texas. Conflicts among states sharing water resources are growing. Climate changes are increasingly apparent and affecting water supply and demand. New contaminants threaten the nation's water quality. Old water infrastructure is in need of repair and upgrading. Yet politicians and policymakers are not focusing on the nation's water problems. It is more critical than ever before that the U.S. develop a cohesive national water policy to manage our most vital resource.
In the new book from Oxford University Press, A Twenty-First Century U.S. Water Policy, leading thinkers at the Pacific Institute, the world-renowned water research institution, present clear and readable analysis and recommendations for a new federal water policy to confront our national and global challenges.
"The inability of national policymakers to safeguard our water jeopardizes something crucial that most of us take for granted: affordable, reliable and safe water," said Dr. Juliet Christian-Smith, lead author of the work.
"In writing this book, we worked with communities suffering the consequences of ineffective and under-enforced water policies. We highlight their stories—from communities exposed to nitrate-contaminated drinking water in California's Central Valley to communities lacking access to basic drinking water services in Detroit, Michigan to communities uniting for better stormwater management in Syracuse, New York."
"The nation desperately needs a coherent and consistent national water policy. Water is a local resource, yet it has major implications for the economy and security of the nation," according to Dr. Peter Gleick, president of the Pacific Institute and a co-author of the book.
"While most water management typically occurs at the local or regional level, the federal government must play a more effective role in setting consistent national standards and regulations, providing funding for basic research on issues of national interest, intervening in legal disputes among the states, participating in international water policy, and helping to ensure that states and municipalities are able to meet future water challenges."
William K. Reilly, former administrator of the U.S. Environmental Protection Agency under President George H.W. Bush, calls the new book "a blueprint for reform. Those who care about the country's water resource policy in all its manifestations would do well to take the themes to heart." Reilly provided the Foreword to the book.
A Twenty-First Century U.S. Water Policy argues that the responsibility for properly protecting and managing the nation's freshwater is not being adequately fulfilled by the diverse federal agencies responsible for them. In some cases, agencies have overlapping and conflicting authorities. In other instances, the executive branch has failed to request sufficient funds to protect and manage our water resources, or the legislative branch has failed to appropriate and allocate those funds.
As Gleick notes, "Our water policies have not been updated to account for advances in our scientific and technical understanding of both water problems and solutions. All of this leads to the need for a new 21st century water policy."
The book offers key recommendations for a new national water policy, including:
Updating current federal water laws and expanding measurement, monitoring, and enforcement.
Combining and coordinating fragmented federal water agencies and programs into a national strategy for water resources.
Eliminating inappropriate subsidies and inappropriate federal pricing policies for water.
Applying environmental justice principles comprehensively in federal water policies to ensure equitable access to water.
Integrating the risks of climate change into all federal water facility planning, design, and operation, as well as emergency planning for droughts and floods.
Integrating U.S. water policy with other federal resource policies, especially energy, disaster response, and land management.
Reviving River Basin Commissions and requiring river basin planning on rivers shared by two or more states.
A Twenty-First Century U.S. Water Policy provides the first independent assessment of water issues and water management in the United States in many decades, addressing emerging and persistent water challenges from the perspectives of science, public policy, environmental justice, economics, and law. With case studies and first-person accounts of what helps and hinders good water management, the Pacific Institute frames challenges that define our current water issues and offers solutions.
The coauthors, with Juliet Christian-Smith and Peter Gleick, are Heather Cooley, Lucy Allen, Amy Vanderwarker and Kate A. Berry. The Introduction and Chapter 3: Water and Environmental Justice are available on the Pacific Institute website as are a video with the lead authors and a Curriculum Guide. The book is available through Oxford University Press, on Amazon, and through your local bookstore.
Visit EcoWatch's WATER page for more related news on this topic.
--------
The Pacific Institute is one of the world's leading nonprofit research organizations working to create a healthier planet and sustainable communities. Based in Oakland, Calif., the Institute staff conduct interdisciplinary research and partner with stakeholders to produce solutions that advance environmental protection, economic development, and social equity—in California, nationally, and internationally.
EcoWatch Daily Newsletter
Related Articles from EcoWatch