LA Waterkeeper Makes History in the Nation's Capital
Dec. 14, 2012 10:46AM EST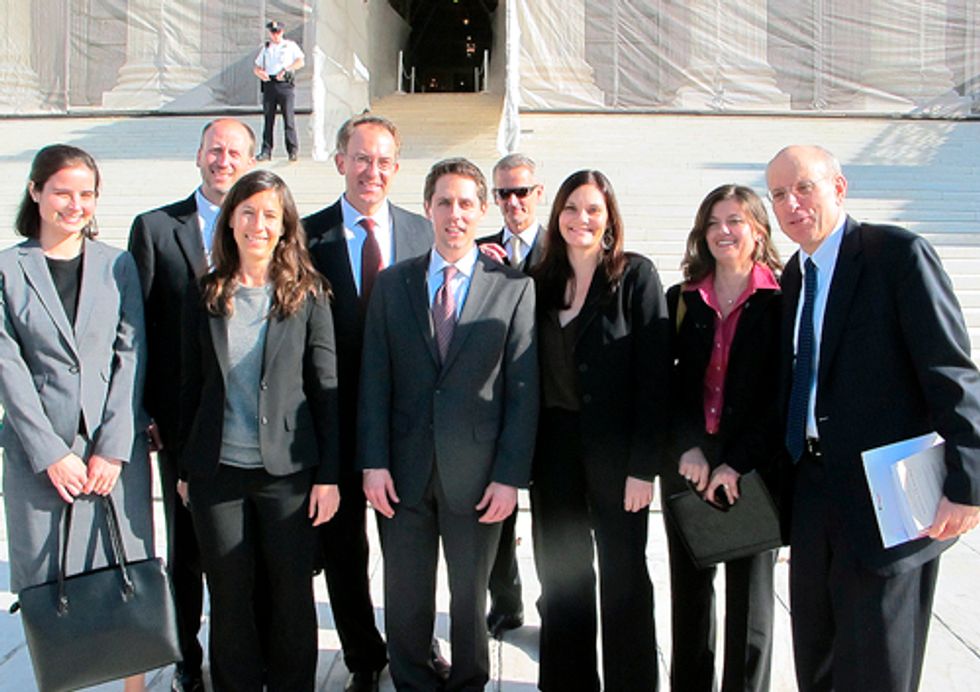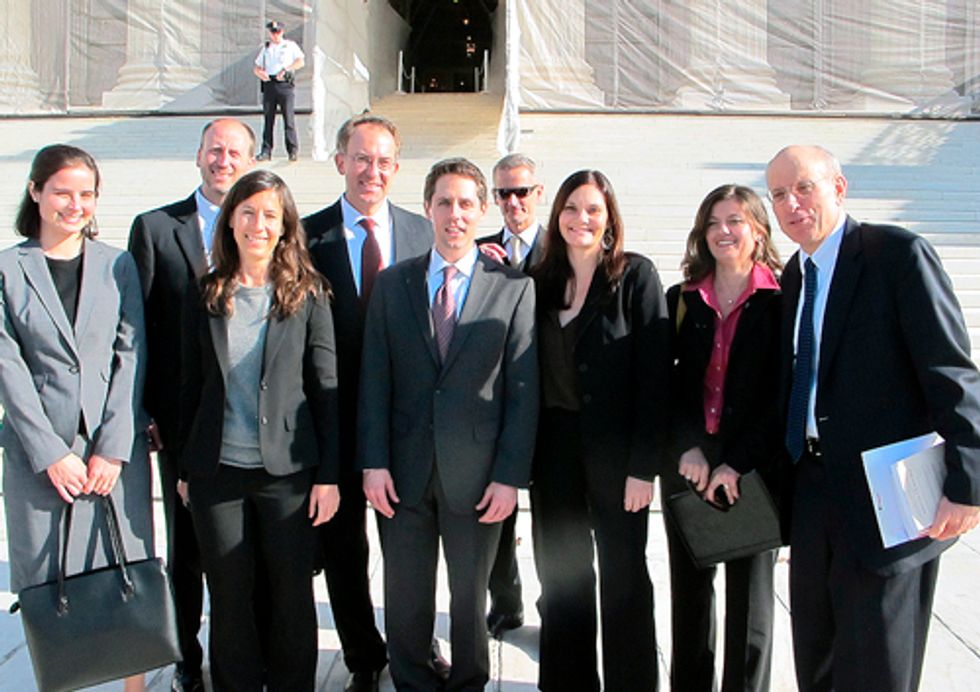 Last week, I traveled to Washington D.C. to watch the U.S. Supreme Court hear oral arguments on Los Angeles County Flood Control District v. Natural Resources Defense Council (NRDC) and Santa Monica Baykeeper. Los Angeles Waterkeeper (formerly Santa Monica Baykeeper) brought this case, with our partner NRDC, to hold Los Angeles County responsible for stormwater pollution impacts to our local waterways, particularly in the Los Angeles and San Gabriel Rivers.
The purpose of this case is to address the number one source of pollution in heavily urbanized Los Angeles. Storm water flows over streets, parking lots and other "hardscapes," carrying heavy metals, chemicals, trash and bacteria and viruses directly to the waterways we use for fishing, swimming and drinking. Not only do more than one million people get sick from swimming in polluted stormwater each year, pollution has an incredible impact on our coastal economy in southern California that cannot be ignored.
In 2008, Los Angeles Waterkeeper and NRDC filed two cases under our regional MS4 permit—one against LA County and one against the City of Malibu. Both cases involved violations of water quality standards at local beaches and the LA County case also involved claims of violations in four major watersheds in the county— including the LA River and San Gabriel River. We settled the Malibu case in April 2012.
In U.S. District Court, we won some of our claims in both cases on motions for summary judgment. However, we did not prevail on our claims against LA County pertaining to pollution in the major rivers. We appealed to the Ninth Circuit and prevailed last year on our claims related to the LA River and San Gabriel River. The Ninth Circuit held that LA County was liable for stormwater pollution measured at two receiving water monitoring stations in both rivers. LA County appealed (after losing on an en banc attempt) and, to our surprise, the U.S. Supreme Court granted cert this summer. The only claims at issue in front of the Supremes are the two river claims—that LA County is liable for discharges from its municipal storm drain system that cause or contribute to violations of water quality standards in the LA and San Gabriel rivers.
Last week's argument in the Supreme Court was fascinating, exciting and (at times) encouraging. Our job was to do the most with the 25 minutes we had and present our best arguments as to why LA County Flood Control District should be held responsible for its pollution.
We obviously had no idea what to expect. There were several procedural issues at play that could have dominated the oral argument. There was also the fact that we made the tactical decision to present an alternative affirmative argument for liability, other than the question presented before the court. However, within the first two minutes of the county counsel's argument, Chief Justice Roberts initiated questioning based on our alternative argument that the County should be held liable under a clear reading of the permit. It was a relief to hear interest in our approach to the case, and the majority of the one-hour argument proceeded to focus on the language of the permit, the actions of the County and our theories of liability.
The NRDC attorney representing us did a phenomenal job. In fact, the crowd outside on the steps of the Supreme Court applauded and cheered as he left the court. He was able to walk the justices through, step by step, each place in the permit and Clean Water Act demonstrating that the thousands of water quality violations documented in each of these rivers is partially attributed to LA County and that, under the law, the County must be held liable. It was an intense argument—our attorney engaged in several in depth back-and-forth dialogues with Chief Justice Roberts, Justice Scalia and Justice Breyer. Justices Kennedy, Ginsberg and Sotomayor were also very engaged. Full transcript here.
There is no doubt that plenty of skepticism could be heard through some of the questioning—but that was true while the county's counsel was arguing as well. Of course, there is no way to predict the outcome, but at least I know that win or lose, we made our best arguments and we definitely had the Justices thinking and contemplating our positions.
And as Justice Scalia concluded at the end of the argument ... There is "at least an inkling of plausibility" that the lower court would again rule for us, but this time on our alternative grounds ... we just hope the court gives us that opportunity.
Visit EcoWatch's WATER and CLEAN WATER ACT pages for more related news on this topic.
EcoWatch Daily Newsletter