Koch Brothers, ExxonMobil and Big Coal Fund Climate Denier Scientist Willie Soon
Feb. 25, 2015 04:11PM EST
Climate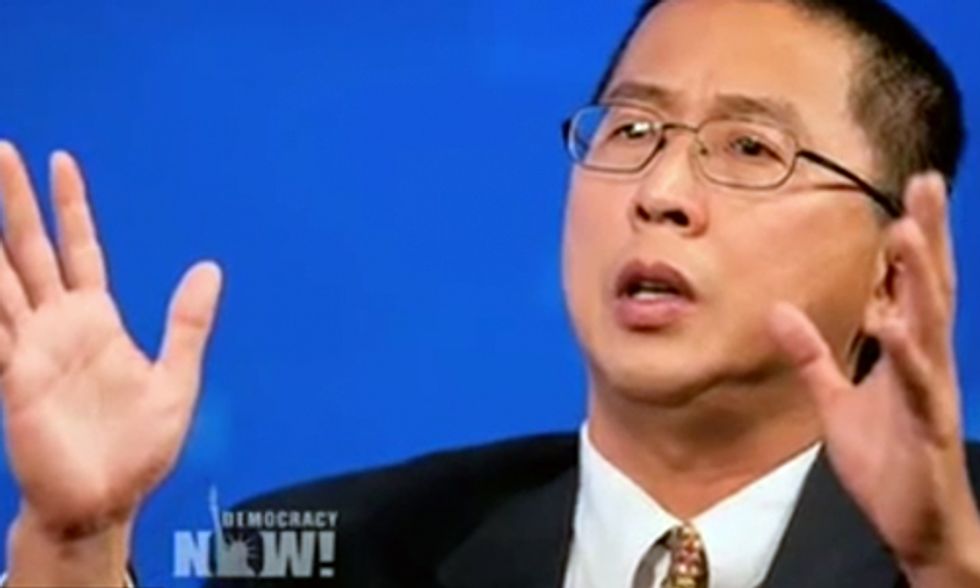 Kert Davies, executive director at Climate Investigations Center, joined Amy Goodman and Juan González today on Democracy Now! to discuss a new investigation that exposes how one of the top scientists involved in denying climate change has failed to disclose his extensive funding from the fossil fuel industry.
Dr. Wei-Hock Soon—more commonly known as Willie Soon—of the Harvard-Smithsonian Center for Astrophysics is notorious for downplaying global warming and rejecting human activity as its cause, arguing that the sun is more responsible than greenhouse gases for warming trends and extreme weather.
As reported earlier this week, documents uncovered by Davies and Greenpeace reveal just how much funding Soon received from Exxon Mobil, Southern Company, American Petroleum Institute and Donors Trust, which is a secretive foundation run by the ultra-conservative Koch brothers. And the total comes to a staggering $1.25 million over the last 14 years.
Climate deniers including Republican Senator James Inhofe, chair of the Senate Environment and Public Works Committee, frequently cite Soon's work to reject concrete action in Congress on climate change. Democracy Now! reports that "in letters with his funders, Soon referred to his scientific papers or congressional testimony as 'deliverables.'"
Watch here as Davies uncovers Soon as a pawn for the fossil fuel industry trying to "keep us in the dark about climate change" ... "saying that polar bears are just fine and the Arctic is not melting."
YOU MIGHT ALSO LIKE
Al Roker Tells Larry King: Snowstorms Are Due to Climate Change
Greenpeace's Kumi Naidoo Targeted by Intelligence Agencies as 'Security' Threat
Huge New Methane Blowholes in Siberia Have Scientists Worried Climate Change Is to Blame
EcoWatch Daily Newsletter