King Tide Ignites Floridians to Take Climate Change Action
Oct. 09, 2014 01:12PM EST
Climate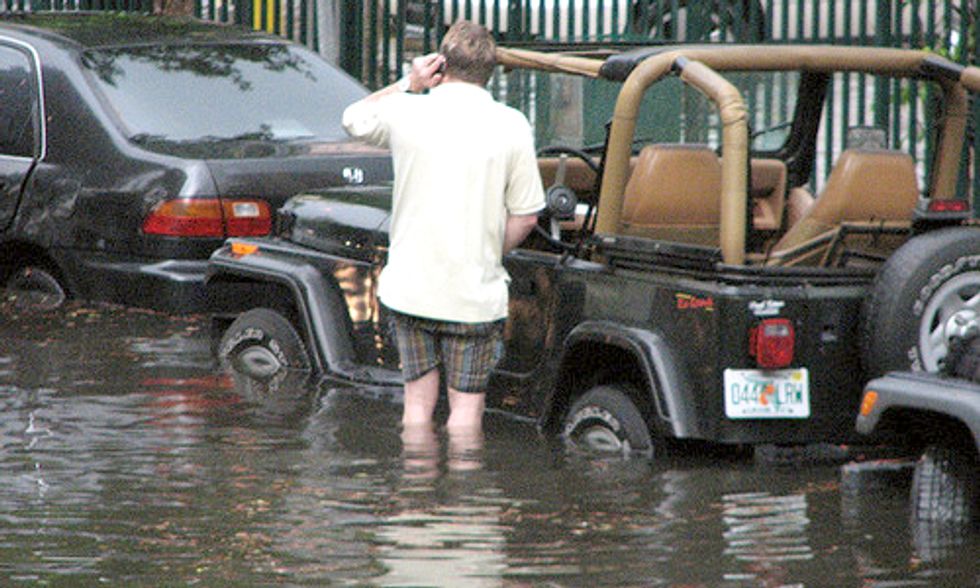 Today the moon, sun and Earth align, increasing gravitational pull. What that means for coastal Florida is the annual King Tide—and flooding.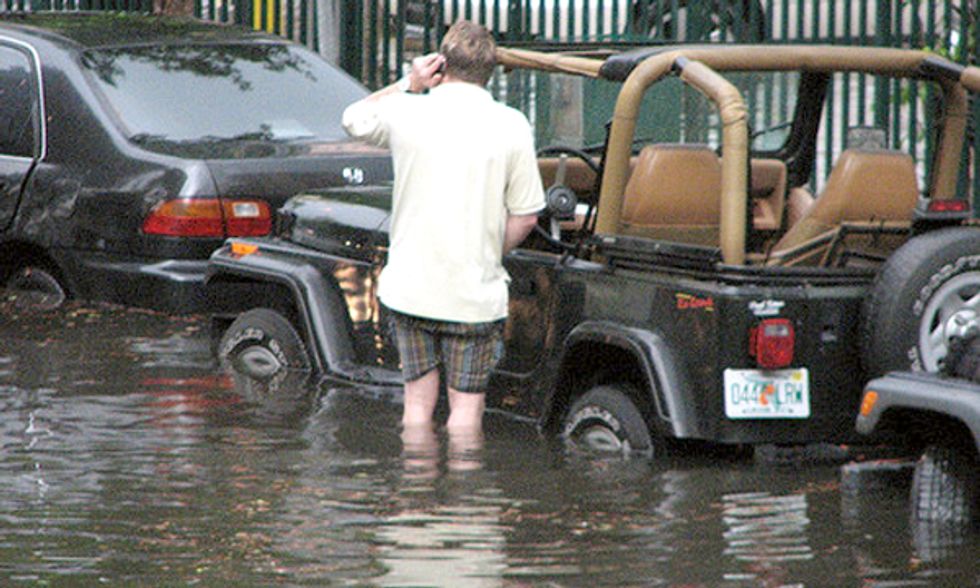 The King Tide is the the highest tide of the year, predicted to peak today. It's a natural event that coverd Miami Beach streets with water almost every year. But with rising sea levels caused by climate change worsening its impact, Miami Beach has installed stormwater pumps to control the floods, which are being deployed for the first time this year. Tides, already above their predicted level, are expected to rise to three and a half feet or more; flooding starts at about three feet.
Rising sea levels are proving costly for low-lying coastal cities like Miami Beach.
"The $15 million spent so far is the first fraction of the $500 million the city plans to spend during the next five years on 58 pumps up and down the Beach," said the Miami Herald.  "City leaders hope they will provide relief for 30 to 40 years, but all agree the long-term strategy will have to include revamping the building code to construct buildings higher off the ground, making roads higher and constructing a taller seawall."
U.S. Environmental Protection Agency (EPA) administrator Gina McCarthy, U.S. Senators Bill Nelson (FL) and Sheldon Whitehouse (RI) are in Miami Beach for King Tide Day, a series of events with students, hosted by the eyesontherise.org project. Eyesontherise.org is a collaboration of the Florida-based nonprofit Climate Leadership Engagement Opportunities (CLEO) Institute, four Florida International University (FIU) journalism professors, and area scientists and journalists, whose goal is to educate communities about the impact of sea level rise to offer potential solutions for a sustainable future for coastal communities like theirs.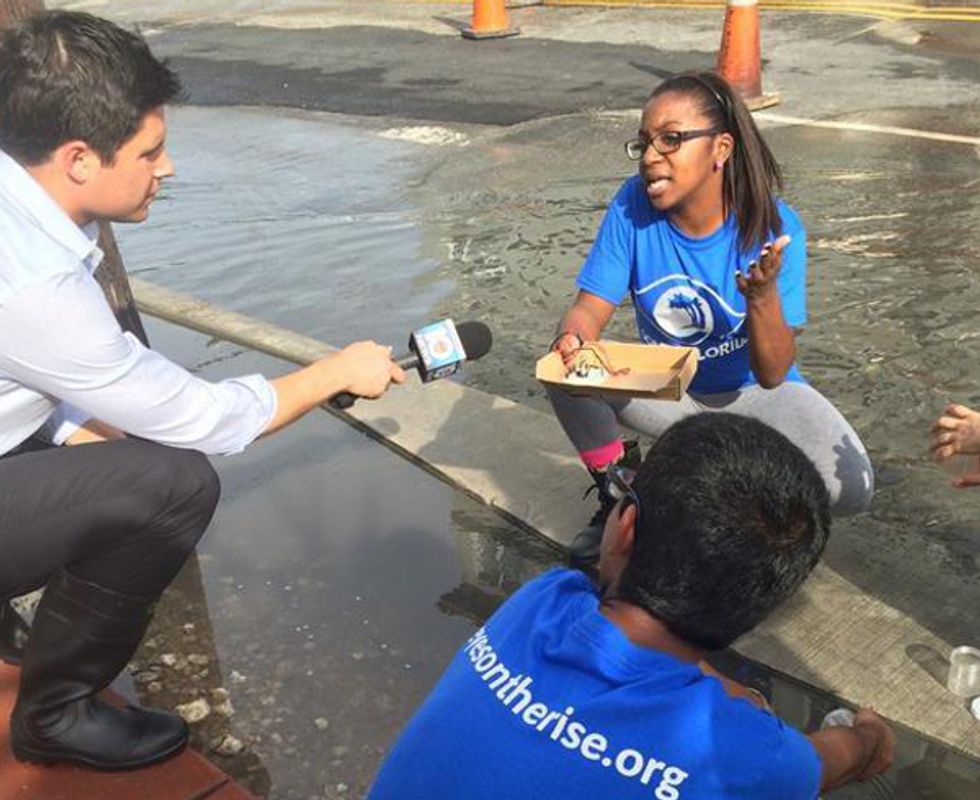 "One of  CLEO's roles is to maximize the intergenerational and interdisciplinary opportunity whereby youth experience a King Tide event and witness some of the effects of climate change," said CLEO, describing today's events. "More than 70 high school and college students will work with scientists on the streets of Miami Beach to analyze tidal flooding. They will assess data quantitatively as well as  qualitatively (photography, journaling, interviews) and participate in an interactive panel discussion with local and  national leaders. Areas of Miami Beach, where pumps have been installed, should help showcase adaptation effort."
"King Tide Day presents us with a unique opportunity to measure and report on the impact of sea level rise in Florida and beyond," said Dr. Raul Reis, dean of FIU's School of Journalism and Mass Communication. "This event organized by eyesontherise.org reflects FIU's commitment to positioning ourselves at the forefront of climate change studies."
YOU MIGHT ALSO LIKE
Study Finds Coastal Flooding From Sea Level Rise May Cost $100,000B Annually by 2100
How Melting Antarctic Glacier Will Make These 14 Coastal U.S. Attractions Look
10 Scientists Want to Educate Florida Gov. Rick Scott on Climate Change
EcoWatch Daily Newsletter
Related Articles from EcoWatch