Kids vs. the U.S. Government
Dec. 19, 2011 02:27PM EST
Climate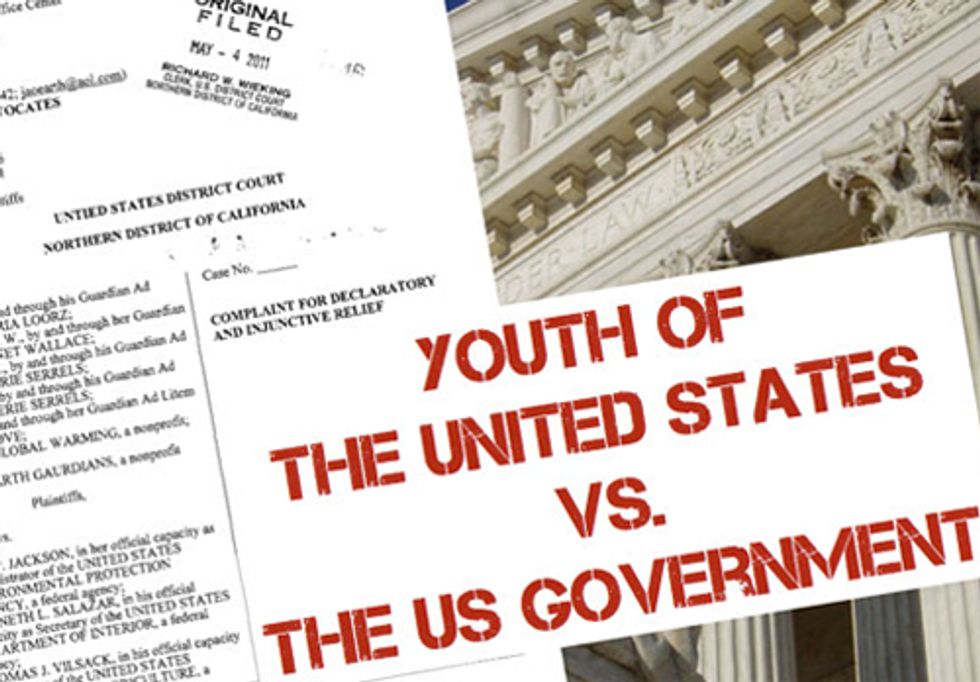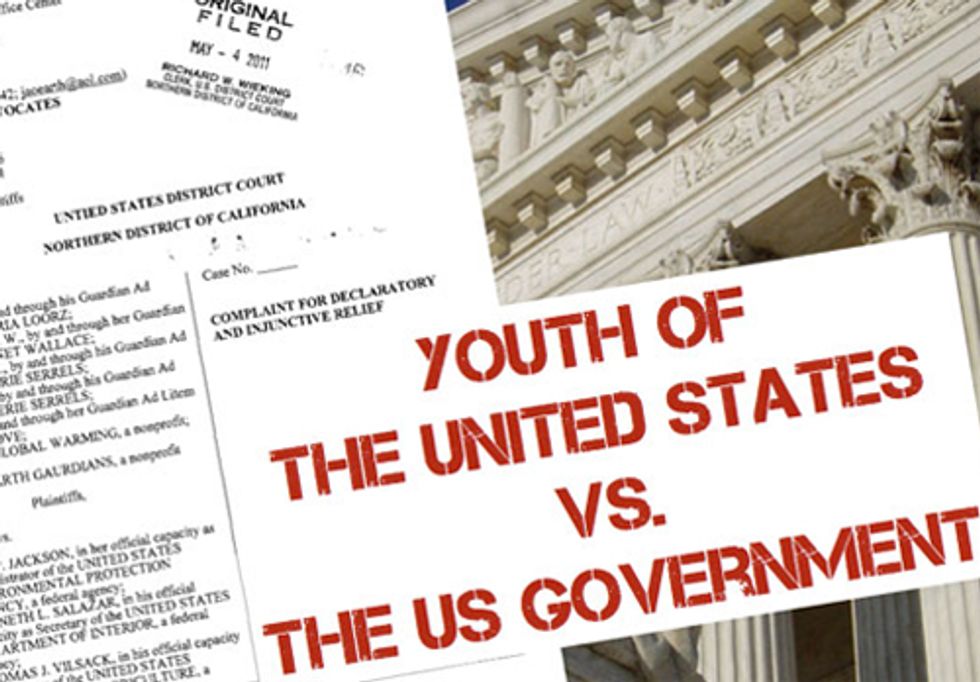 by Matthew Smith
My name is Matthew Smith. I am 16 years old and from Cleveland, Ohio. I grew up in Little Rock, Arkansas as a child and I didn't know anything about global warming.
As I grew older, I started watching videos and television shows concerning the effects it will have on us and the Earth. I decided to take action by joining Greenpeace and iMatter, because I didn't like what I saw and it worried me. I fear us youth will have a hard time living in the future because our air will be unbreathable and higher and lower temperatures will cause seasons to mix together.
I started doing research on coal plants because that is a big factor in climate change. I gave myself hope saying that, if I want a change, I will have to push others and myself for it. Cleveland's main coal burning power plant is called Lake Shore and is owned by First Energy. This plant uses water from Lake Erie. We also have coal plants on two colleges (Cleveland State University and CASE University) located in downtown Cleveland. Finally, we have one on the Cuyahoga River, also downtown.
All these plants burn twenty-four seven. I have teamed up with local environmental organizations to either reduce the amount burned or to shut down the plants. I'm pushing Cleveland Mayor Frank G. Jackson and First Energy to change the way we generate power.
I am suing the U.S. government for a cleaner future for my family and me. Thirty percent of the global population is under the age of 18. We cannot vote, have no public voice and no representation in government. More than any other issue, the climate crisis will affect us most. Decisions made or not made today will determine our future prosperity, hope, and security. It's time our voices are heard.
We are the 30 percent. This isn't something that will just affect one city or one state, but the whole world, and the whole world as such can affect it. Youth across the country are sending in their stories and rising up together. This movement isn't about politics or economics. Numbers can't tell the whole story. It's about us, and it's time that voice was heard.
At this time, kids are suing the U.S. government. Youth have the moral authority and the legal right, as the generation most affected by the climate crisis, to demand that our governments protect the atmosphere for our future. We don't have the money to compete with corporate lobbyists, and we may not yet be able to vote, but we do have a legal right to insist that the planet is protected for our future and for generations to come. We need our government to protect the atmosphere by reducing carbon dioxide emissions and put an end to our unhealthy reliance on fossil fuels.
We are taking our governments to court to insist that they act as faithful trustees and put these climate recovery plans in place. iMatter is partnering with a coalition of awesome attorneys from around the country and the world, organized by Our Children's Trust, to bring our case to the court.
We are asking for:
• Peak emissions in 2011
• At least a 6 percent Reduction in Global CO2 emissions every year
• 100 Gigaton Reforestation (especially in the tropics)
This is what top climate scientists have determined is needed to get our atmosphere balanced again at 350 p.p.m. within a century.
It's actually possible to stop the worst effects from happening if we transition to clean energy now. Some countries (like the U.S.) need to drastically reduce emissions immediately, while some countries need to stop deforestation and replant trees. It's going to take all of us working together, but we must act now. The situation gets worse every year we wait. If we wait even a few years, we would have to cut emissions by 10 percent or even 20 percent per year.
We can't wait any longer, and yet politics and concern over short-term profits for huge corporations are keeping us stuck. That's why these legal actions are so important. We, the youngest generation, need to use our legal right and moral authority to say stop.
For more information on the lawsuit, click here.
EcoWatch Daily Newsletter
Recent Stories from EcoWatch