Keystone XL Pipeline 'Rubber Stamp Route' Is Wrong for Nebraska & Nation
Apr. 11, 2012 10:20AM EST
Energy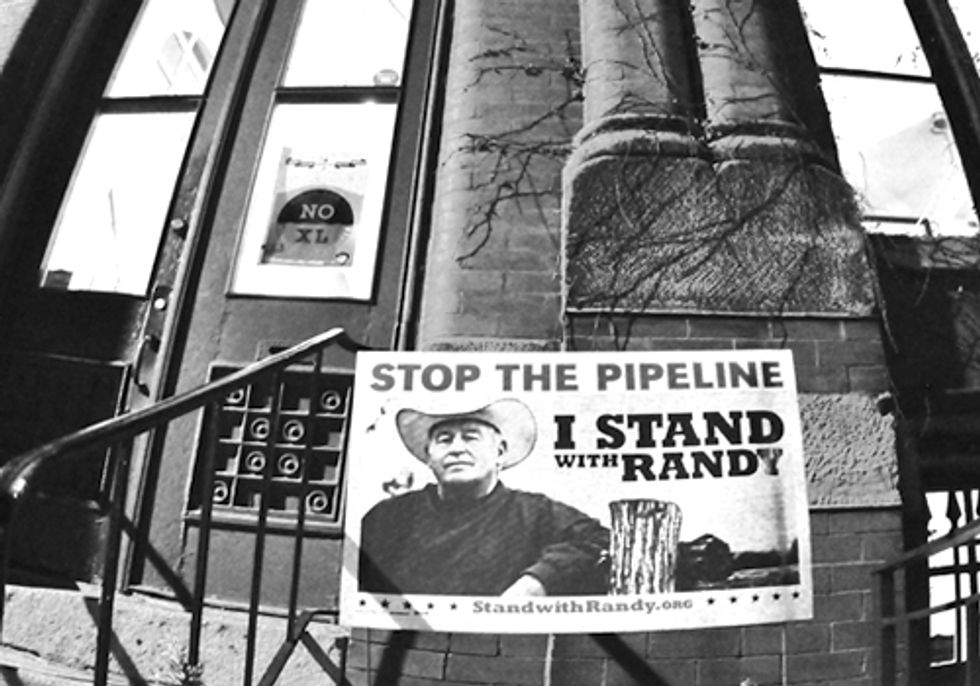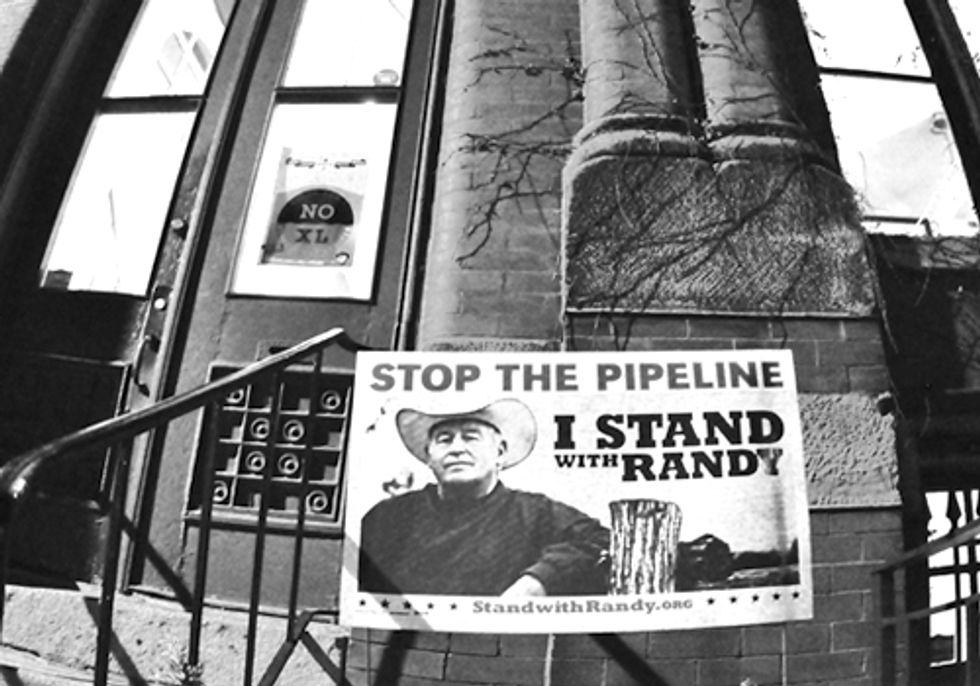 As legislation to rubber stamp the state review of TransCanada's Keystone XL tar sands pipeline route moves toward a fast-tracked vote in the Nebraska legislature today, state and national experts on the tar sands pipeline gathered on a press call on April 10 to discuss why this legislation is a bad deal for Nebraska and the nation.
"The Nebraska Legislature sacrificed its public process on the altar of TransCanada's tar sands pipeline," said Ken Winston, Nebraska Sierra Club policy advocate. "The Legislature requires every bill to have a public hearing, and usually requires a public hearing for amendments that make major changes. In the case of LB 1161, they adopted an amendment at the last minute that dramatically re-wrote the bill. The amendment had been introduced only minutes before the vote. There was no opportunity for public review or input."
Among other problems, the bill scheduled for a vote today, LB 1161, would:
Reward the company behind the tar sands pipeline—TransCanada—at the expense of landowner's property rights, water quality and a transparent and accountable democratic process.
Change the already approved and appropriate process for new oil pipeline projects as was decided in the Special Session last November.
Create a rubber stamp process which grants TransCanada ally Gov. Heineman (R) the authority to approve the route of a pipeline he already says he supports before TransCanada receives or even applies for a new federal permit for the route.
Provide no protections for the Ogallala Aquifer, despite Gov. Heineman's previous concerns about the country's freshwater source: "Maintaining and protecting Nebraska's water supply is very important to me and the residents of Nebraska. This resource is the lifeblood of Nebraska's agriculture industry."
John Hansen, president of the Nebraska Farmers Union, called LB1161 "a very bitter pill to swallow" and said, "Nebraska Farmers Union is deeply disappointed that the Legislature broke its bargain with Nebraska landowners made in the Special Session. LB1161 is bad public policy, bad legislative process, likely unconstitutional, breaks faith with Nebraska landowners and is absolutely unnecessary because there is already a fair and open process in place for all new oil pipelines as contained in LB1. The Nebraska Legislature turned a deaf ear to Nebraska citizens and landowners one more time while it allowed a foreign corporation to circumvent the already approved and appropriate process signed into law for all new oil pipeline projects."
Anthony Swift of the Natural Resources Defense Council (NRDC) said, "TransCanada does not have the authority to build a pipeline from Canada to the Gulf, and the company has not applied for a new one. The rationale for a quick approval from Nebraska is nonexistent. They will need to go through rigorous environmental review at the federal level. Until TransCanada gets around to making such an application, the company does not have a viable oil pipeline proposal to present the state of Nebraska. In other words, it's early for Nebraska's legislature to be considering measures that grant TransCanada special favors. It's never too early for Nebraskans to consider whose interests their leaders are representing."
"In Nebraska, we are witnessing the undoing of laws fought hard by citizens, landowners and state senators," said Jane Kleeb, executive director of Bold Nebraska and the moderator of the call. "Laws meant to provide a public process for oil pipeline certification are threatened because TransCanada has spent more on lobbying state senators. And because of this, they essentially have gotten their way without any regard for the citizens and landowners of Nebraska."
Background on Bill
LB 1161, the bill currently being considered in the Nebraska Unicameral, would require Nebraska taxpayers to pay $2 million to conduct studies for their proposed pipeline, but TransCanada is unwilling to reveal the proposed route, even though they have stated several times that a route has been identified.
It was recently reported that TransCanada has identified a corridor, but doesn't intend to reveal it until (or unless) there are public hearings on the issue. This means TransCanada wants to keep Nebraska landowners in the dark until after legislation that might decide the future of their land has been passed by the Legislature. Since LB 1161 doesn't require public hearings, only public comment, this means TransCanada could wait until nearly the end of the process before disclosing the route.
TransCanada also wants the Legislature to grant them an expedited eminent domain process that would be exclusive to their project. After three years of landowner complaints about harassment by TransCanada, including numerous threats to use eminent domain without a valid legal basis, LB 1161 includes a provision that would allow TransCanada the right to use eminent domain immediately upon the approval of a route by the governor, without regard to whether they have an application in place or the status of that application.
This means that Nebraska landowners could be subjected to eminent domain proceedings in order to satisfy TransCanada's political narrative, not because it would fulfill any public purpose, which is the basis for use of eminent domain.
There are significant issues about whether LB 1161 violates the Nebraska Constitution, which were first raised by the Nebraska Sierra Club. However, the cost of defending this legislation in court will be borne by the taxpayers of the State of Nebraska, not TransCanada.
Nebraskans need the following:
Immediate identification of the proposed pipeline route.
Elimination of TransCanada's special deal for eminent domain.
Elimination of taxpayer funding to study TransCanada's proposed route.
Requiring TransCanada to indemnify the state for legal costs if LB 1161 is challenged in court.
Requiring TransCanada to make an application to the federal government before the State proceeds with legislation on their behalf.
For more information, click here.
EcoWatch Daily Newsletter
Recent Stories from EcoWatch