This website uses cookies to ensure you get the best experience while browsing it. By clicking 'Got It' you're accepting these terms.


The best of EcoWatch, right in your inbox. Sign up for our email newsletter!
Kenny Loggins and Gary Burr Share their Passion for the Environment
Aug. 22, 2012 08:20AM EST
Energy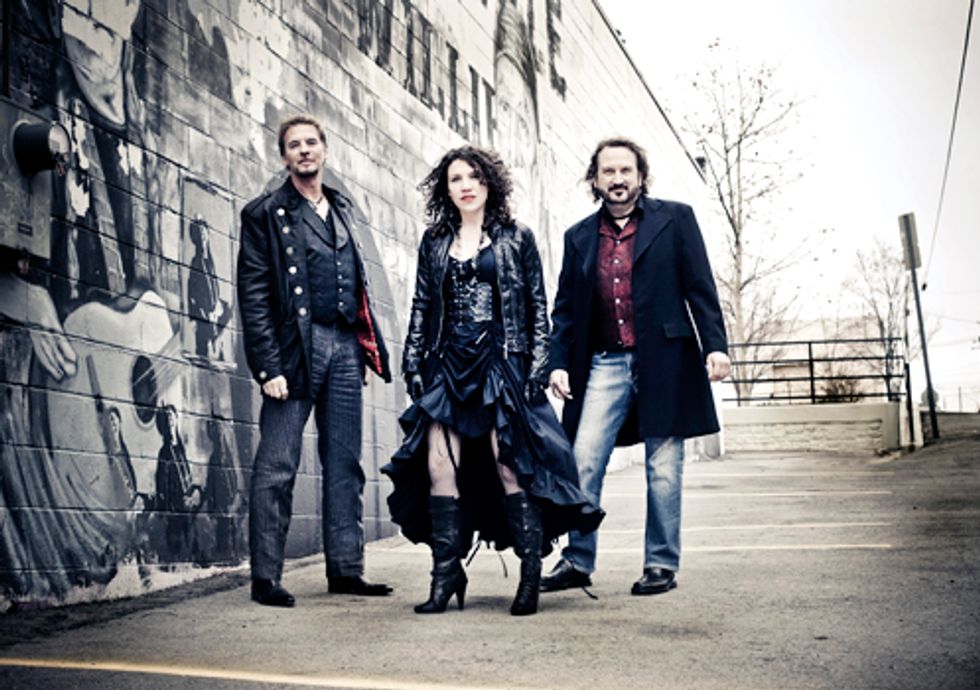 and Gary Burr.
I interviewed Kenny Loggins and Gary Burr of Blue Sky Riders about their thoughts on environmental issues prior to their upcoming performance at EcoWatch's fourth annual Green Gala on Friday, Sept. 14 at the Rock and Roll Hall of Fame + Museum.
This year's gala in downtown Cleveland along Lake Erie will hone in on the issues of clean water, in celebration of the upcoming 40th anniversary of the Clean Water Act, and renewable energy, in promotion of EcoWatch's petition telling Congress to expedite renewable energy.
While talking about the value of clean water, Loggins commented, "Years ago when Tom Hayden was a senator in California, he told me that water would be the primary issue that this country would face and I think we are right on the edge of that."
In regard to renewable energy, Burr said, "I know there's a giant infrastructure of people making bucketloads of money by extracting fossil fuel, but it's finite and we can either be farsighted and start switching over now or just wait and try to suck the last hunk of coal and the last bit of natural gas out of the ground."
"I think it's a shame that the government has not been willing to really launch the support for renewable energy," Loggins added, "because not only would we satisfy a large percentage of our energy needs as a country, but we'd put a lot of people to work doing it... We may be getting to the breaking point where the cost of extracting oil is higher than the cost of creating renewables, that may then tilt the balance toward renewable energy."
We moved on to the topic of old growth forests, something near and dear to my heart. While promoting the Green Gala, I was told by a friend that Loggins had helped his organization protect Opal Creek, an old growth forest in Oregon. Loggins remembered it well and reflected, "Talk about shortsighted. I mean to take the last of the old growth out of Oregon. They don't see any value in it but the dollar and cents they will make. There's so much that needs to change. If we would get back to using hemp for paper we could save millions of acres of forests ... I've always seen this issue as really a spiritual one more than a political one, though its been politicized. To me it's a matter of being aware of your connection to life and to the planet. One issue is feeling that man is somehow outside of everything or in some way here to use everything and it's become like a religious belief that we are somehow superior to all other living things."
Burr added, "I agree with the spiritualness of it and that we are just a part of this giant ecosystem and we do have to embrace the Native American philosophy that we have to be the stewards of the planet and pass it down in not worse shape than we found it."
Loggins shared a new project he's launching—The All Join In Festival—with Michael Martin, CEO and founder of Effect Partners who has helped revolutionize social change in the music industry, and Phil Sifferman, an expert at connecting corporate sponsors with extreme sports events, to teach new parents how to make their homes nontoxic.
"I've made three children's albums which are actually parent albums or family albums and we started to build around the idea of creating a green parenting festival where we bring together adult acts who ventured into the children's marketplace," Loggins explained. "We can center a festival around teaching young parents how to make their homes nontoxic ... People who are confused about what to do and where to begin will coalesce around the health and safety of their children ... And through that passage into protecting their children they protect their home, they protect their family and then they see their connectedness out from there ... And that we are all connected and that there is something we can do."
I asked Burr what environmental issue he's most passionate about and he said, "I'm all for environmental causes and I try to use whatever talent I've got to help whatever cause comes along, because I believe in them all. I've played with Carole King for years and we played a lot of benefits and talked about her environmental bill in Idaho she's been trying to get passed for 20 some odd years." (King is a longtime supporter of policies that protect wildlife habitat and old growth forests, and she works to strengthen environmental policies like the Wilderness Act of 1964 and the Northern Rockies Ecosystem Protection Act).
Circling back to the water issue, Loggins added that his son, who works in information technology, thinks the biggest emerging issue is going to be the millions of pounds of batteries that are now in our computers and cell phones that when disposed will leak into the groundwater.
"There are so many different things that need visionary leadership and I'm not sure we have it," Loggins said.
Loggins concluded: "What I'm feeling today as we talk is the level of overwhelming odds that have been stacked against us. It's almost like we're reaching a breaking point that if we have another summer like we've been having this year, water and food is going to continue to be in short supply. Can you imagine another summer like this? It's going to require dramatic changes in how we farm, how we protect our water and a dramatic change in our priorities. We are going to have to start seeing that all that really matters now is our survival. End of story."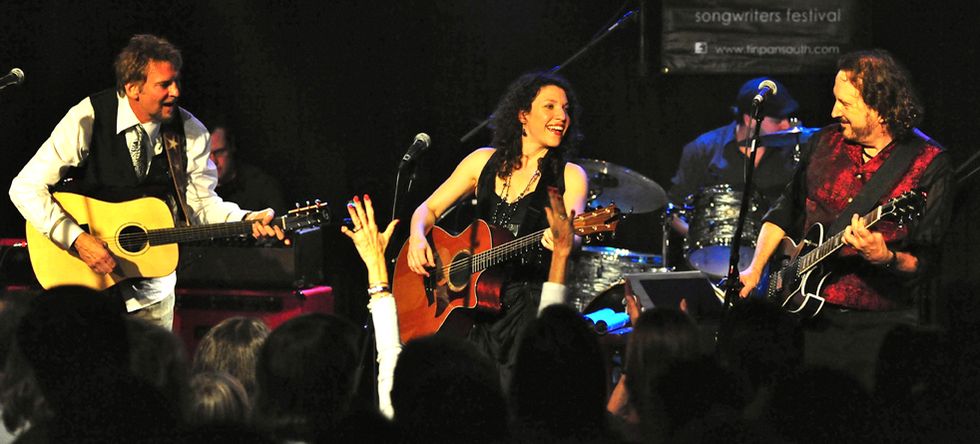 EcoWatch Daily Newsletter
Pexels
By Danielle Nierenberg and Katherine Walla
As the holiday season ramps up for many across the world, Food Tank is highlighting 15 children's books that will introduce young eaters, growers and innovators to the world of food and agriculture. Authors and organizations are working to show children the importance — and fun — of eating healthy, nutritious and delicious food, growing their own produce, and giving food to others in need.
Pixabay
Purple cabbage, also referred to as red cabbage, belongs to the Brassica genus of plants. This group includes nutrient-dense vegetables, such as broccoli, Brussels sprouts, and kale.
Pexels
By Lauren Wolahan
For the first time ever, the UN is building out a roadmap for curbing carbon pollution from agriculture. To take part in that process, a coalition of U.S. farmers traveled to the UN climate conference in Madrid, Spain this month to make the case for the role that large-scale farming operations, long criticized for their outsized emissions, can play in addressing climate change.
Pexels
In recent years, acai bowls have become one of the most hyped-up health foods on the market.
They're prepared from puréed acai berries — which are fruits grown in Central and South America — and served as a smoothie in a bowl or glass, topped with fruit, nuts, seeds, or granola.
Investing in grid infrastructure would enable utilities to incorporate modern technology, making the grid more resilient and flexible. STRATMAN2 / FLICKR
By Elliott Negin
The Royal Swedish Academy of Sciences' recent decision to award the 2019 Nobel Prize in Chemistry to scientists who developed rechargeable lithium-ion batteries reminded the world just how transformative they have been. Without them, we wouldn't have smartphones or electric cars. But it's their potential to store electricity generated by the sun and the wind at their peak that promises to be even more revolutionary, reducing our dependence on fossil fuels and protecting the planet from the worst consequences of climate change.