Kayaking the Santa Ana River
Sep. 25, 2012 08:52AM EST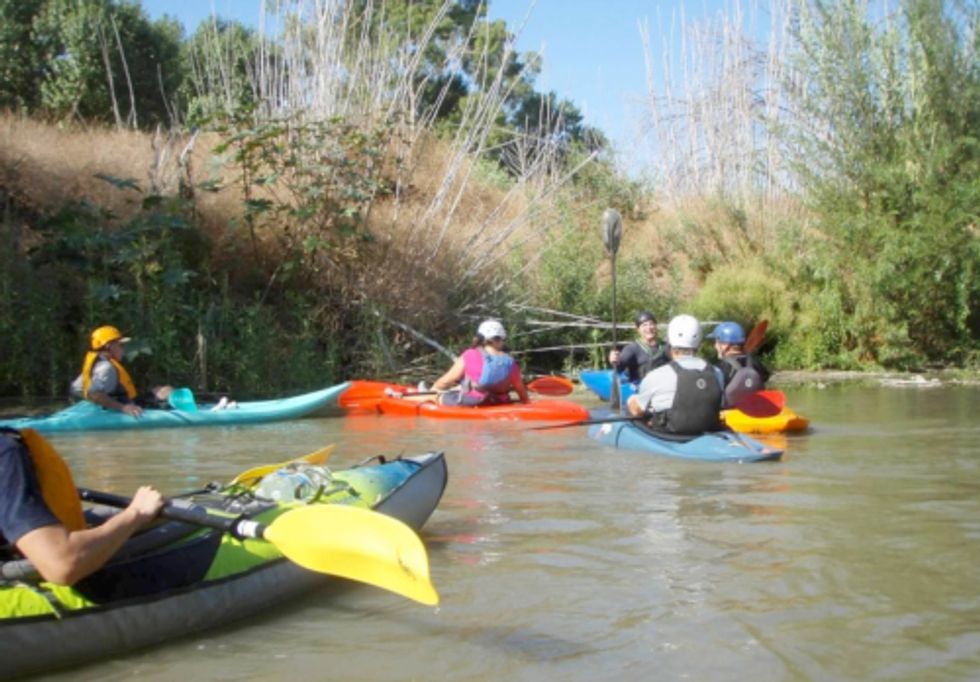 By Garry Brown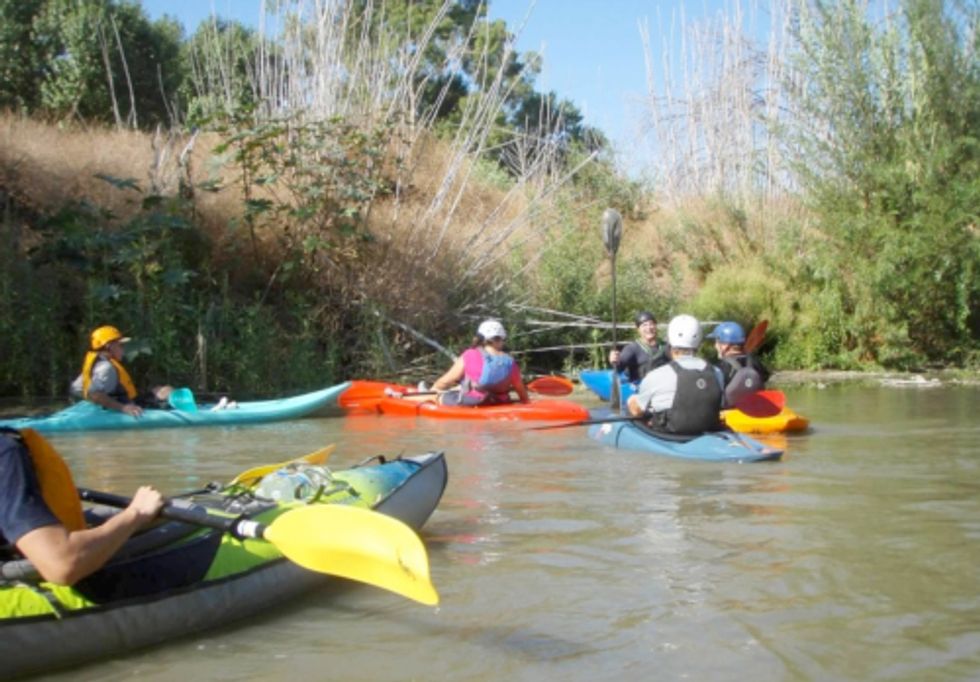 This year has been a celebration of all things water with the 40th anniversary of the Clean Water Act. Waterkeepers around the country are reminding everyone of their right to swim, drink and fish in healthy waterways that belong to all of us.
Here in Orange County, we love our sun, sand and ocean. Orange County Coastkeeper's mission, to protect and preserve the region's marine habitats and watersheds, requires enforcing the Clean Water Act to make sure our beaches stay open for all to enjoy. But, we have more than just beaches here. Like many other parts of the country, we have a healthy, flowing river—the Santa Ana River—that could potentially be enjoyed by everyone.
The Santa Ana River has tremendous historical significance for this region. From the Native American tribes that once inhabited the lands to the Spanish pueblos and ranchos which gave root to many Orange County cities to the orange groves that dominated the region for many decades, Orange County has depended on this river. After the 1938 flood that devastated the region, the Army Corps of Engineers completed Prado Dam, in 1941 to keep Orange County safe of future threats from the river. Since then, the river bed has mainly been viewed as a flood control channel.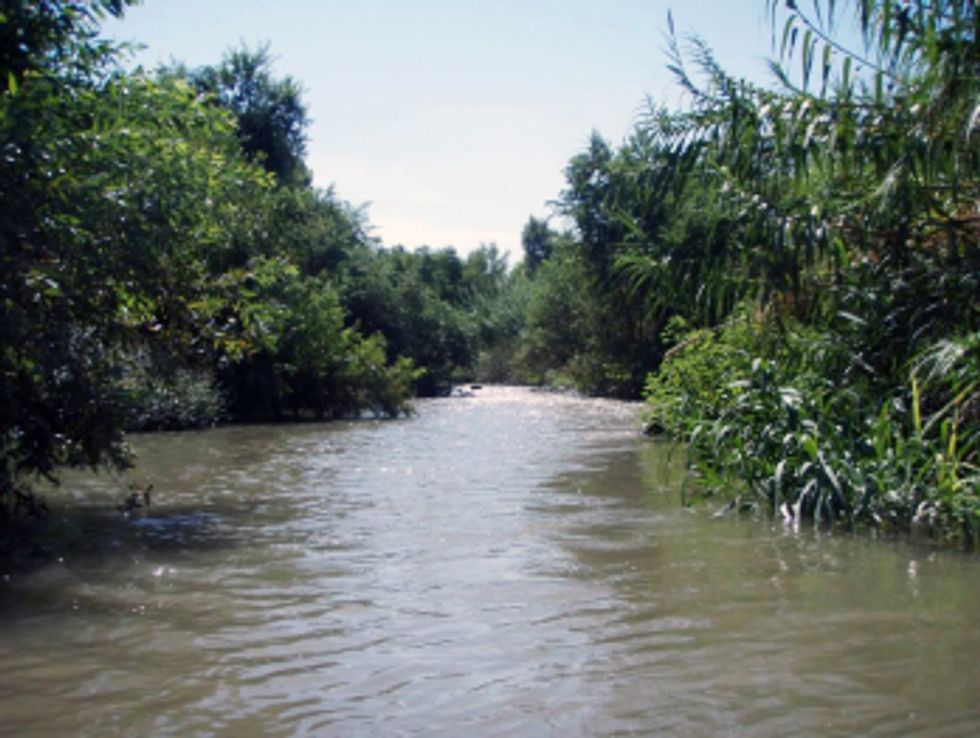 The Santa Ana River is an important supply for recharging the groundwater basin that provides drinking water for most of north and central Orange County. But, the public does not have access to swim or fish in this river. For more than 30 years, the county has made it illegal for the public to recreate in the Santa Ana River. The county ordinance states, "it shall be unlawful for any person to wade, bathe, skin dive, swim, float, launch or occupy any paddleboard, surfboard, kayak, canoe, boat, tube, or similar craft, or any object or device capable of transporting a person on or in any creek, channel, canal, river, ditch, pipe or aqueduct within the jurisdiction and control of the Orange County Flood Control District."
In order to reintroduce and reconnect Orange County residents to their river, I came up with the idea to run a kayak program on the river. It would be guided and involve having a naturalist speak about the watershed and provide some history about the river. But first, we had to ask permission from the County Board of Supervisors for an exemption to the aforementioned ordinance, which would then allow us to apply for a permit with the County. The permit would grant us access to the river in order to operate the kayak program. Once all was said and done, we received a permit that would last for only seven weeks, in the hottest and driest part of the year. With the help of volunteer guides, and a great network of dedicated paddlers living in the area, we were able to put together two trips on Sept. 9 and Sept. 16 to kayak a two-mile stretch down the river near the area of Featherly Regional Park in Yorba Linda, CA.
Despite the low flow, and lack of whitewater, one of our guides stated, "It was great to not have to drive over three hours to the Kern River in order to get my boat wet." Having a place to enjoy his sport locally meant a lot to him, and we received a lot of interest from many other local whitewater paddlers. Another couple that got to join us for a trip thanked us for the "amazing day," and that it was, "so nice to see such beauty in our own backyard."
It is clear after running these trips that there is a need and desire to have public access made available to the Santa Ana River. Along with Inland Empire Waterkeeper and its Santa Ana River Initiative, we hope to provide unique outdoor places to spend time with family, connect with nature and gather with the community. For now, we will carry on in our mission to show the powers-that-be, that this river is alive, belongs to the residents of Orange County and is more than a flood control channel.
Visit EcoWatch's CLEAN WATER ACT page for more related news on this topic.
--------
Garry Brown grew up in Orange County and remembers abundant abalone, catching bonito and barracuda from the piers and inside the harbors, and digging for clams in the sand along Newport Beach. Realizing that his sons could not enjoy the same harbors and near shore waters as he had, Garry founded Orange County Coastkeeper in 1999. Orange County Coastkeeper was the 27th Waterkeeper program to be licensed in the U.S. As executive director, Brown has built Coastkeeper into an effective, proactive organization whose mission is to protect and preserve the region's marine habitats and watersheds through education, advocacy, restoration, research and enforcement.
EcoWatch Daily Newsletter
Recent Stories from EcoWatch