Kauai Council Overrides Veto to Mandate Disclosure of Genetically Modified Crops
Nov. 18, 2013 10:26AM EST
Health + Wellness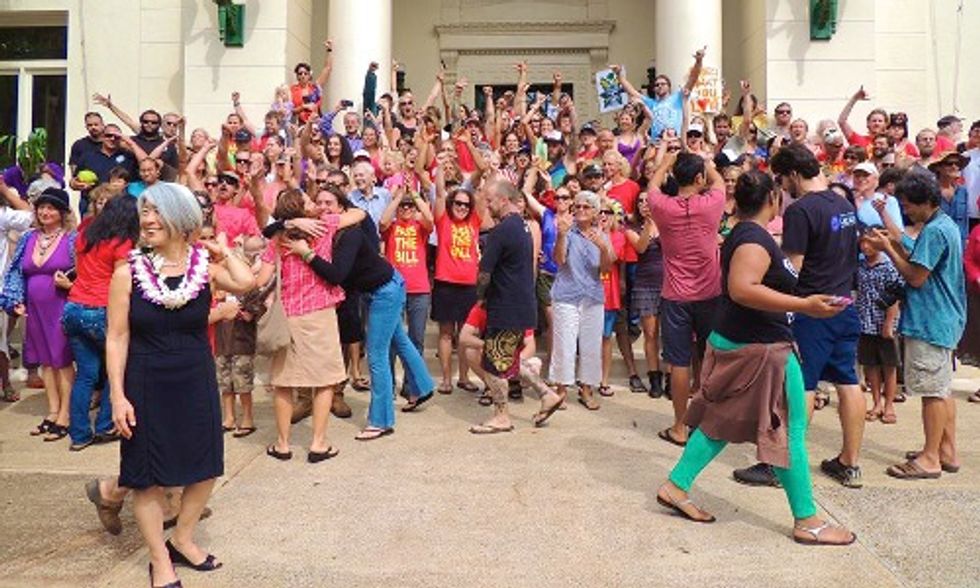 Kauai has a ground-breaking new law that mandates disclosure of pesticide use and the presence of genetically modified crops by agrochemical companies on the Hawaiian island, and establishes buffer zones between these operations and schools, hospitals and residential areas. 
Kauai County Council on Saturday voted 5-2 to override a mayoral veto of the bill, which council had approved, 6-1, in October. Overriding the veto required five council votes.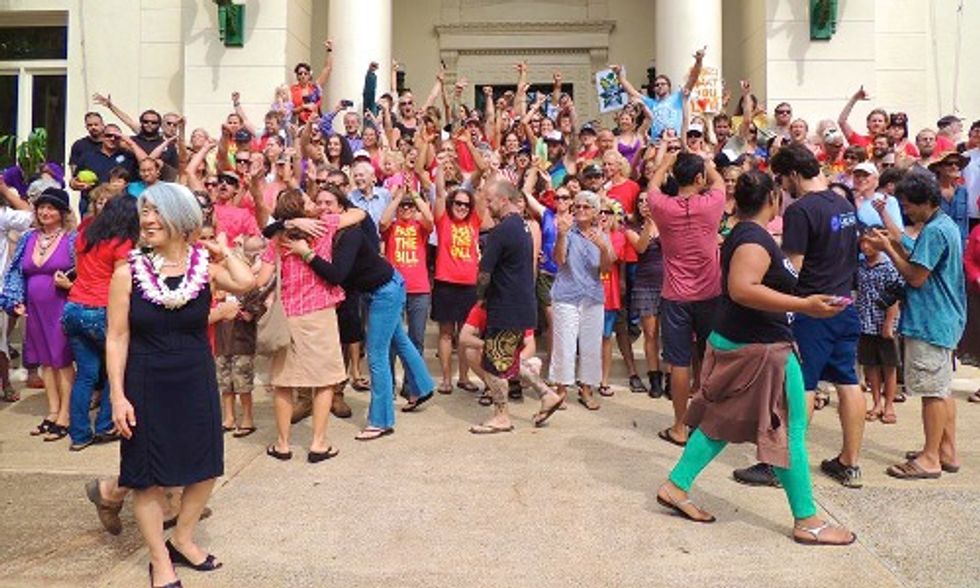 The measure applies to farms that use more than five pounds or 15 gallons of restricted-use pesticides annually. The island hosts 15,000 acres of crop lands that are used by biotech companies and chemical manufacturers to test their products.
The bill mandates:
Disclosure of what genetically modified crops are being grown on the island
A 500-foot buffer zone near medical facilities, schools and homes, among other locations
Notification of the public before spraying
County assessment of the effects of the sprayed chemicals 
Disclosure of what pesticides/herbicides are being sprayed, location and quantity
A health and environmental impact study on effects of the pesticides.
Violators could face up to one year in jail or up to $25,000 a day in fines per offense.
In vetoing the bill, the mayor said he agreed with the intent of the bill, but believed it was flawed legally.
GMO Free Kaua'i, which supported the measure, called the final passage of the bill, "a victory for people, health and the environment in the face of incredible pressure from the world's largest chemical corporations." 
"It's remarkable how hard we've had to fight simply for our right to know what pesticides are being sprayed in massive amounts right next to homes and schools," bill supporter Fern Rosenstiel said in a GMO Free Kaua'i media release. "We've met every possible obstacle, but we've been persistent and stayed grounded in our values of protecting our people and land."
Visit EcoWatch's GE FOOD page for more related news on this topic.

EcoWatch Daily Newsletter
Related Articles from EcoWatch