Kale is King: 5 Reasons You Should Eat It
Sep. 29, 2014 01:51PM EST
Food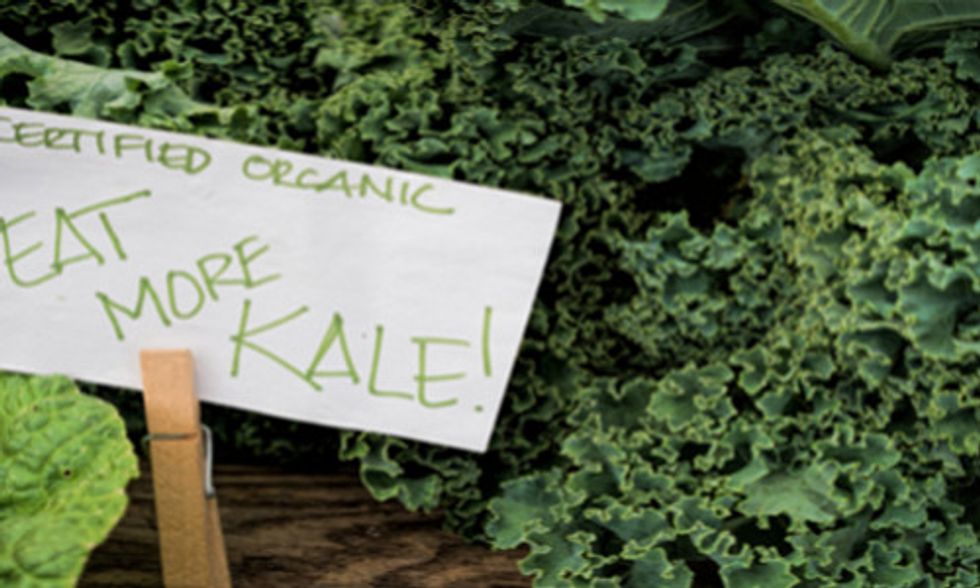 We've heard over and over that kale is the most nutrient-dense food you can get your hands on. It's been called the world's healthiest food. And it's become one of the trendiest ingredients in quality restaurants, so we've had the chance to taste it prepared in more different ways, including in smoothies, desserts and cocktails.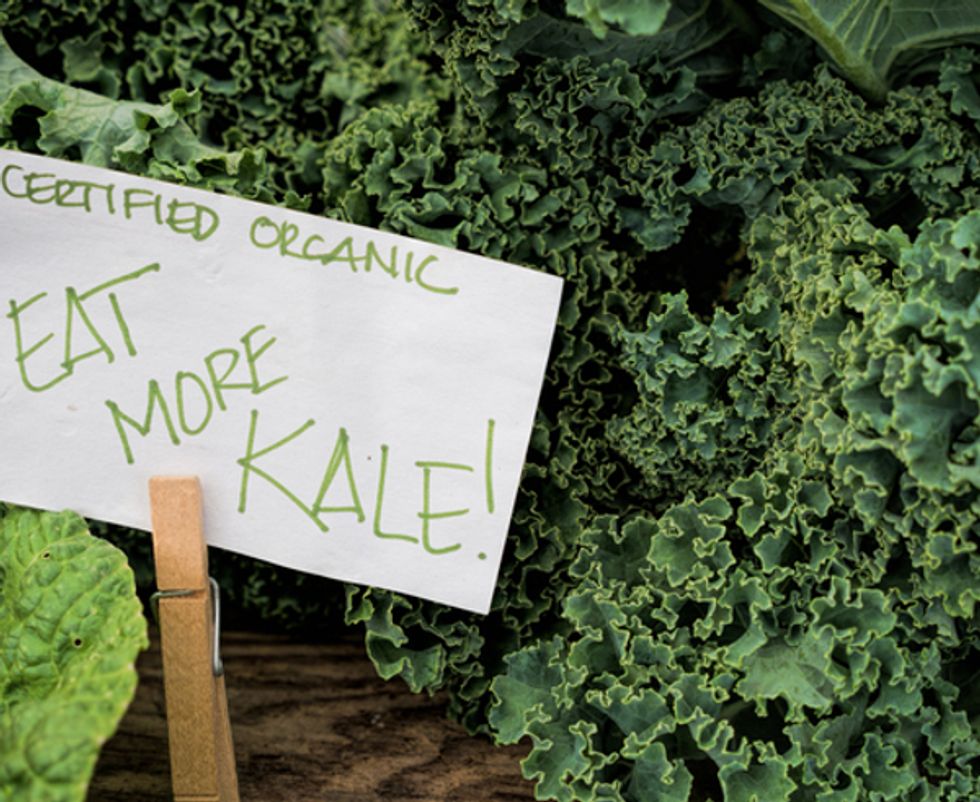 Photo credit: Shutterstock
Here are five reasons you should eat it.
1. Kale has more cancer-preventing compounds than almost anything else you can eat. It's packed with antioxidants and anti-inflammatory nutrients that build up the immune system and lower cancer risk.
2. Kale isn't just a source of calcium. It's also lower in oxalates, which can prevent the absorbing of calcium in the intestine, than its nutritious cousin spinach. It's a better source of calcium than milk, not just because it contains more but because it's more easily absorbed.
3. It offers a pharmacy's worth of valuable vitamins and minerals including magnesium, potassium, vitamin C, vitamin A, vitamin K and folate, balanced in that perfect way that nature does better than chemists.
4. If you're a vegetarian you've probably had people warn you about how you're not getting enough protein and iron. Kale contains plenty of iron and protein as well, more per calorie than you'll find in some cuts of meat. And a meat-heavy diet generally surpasses the body's need for protein.
5. Speaking of calories, you get more bang for your calorie buck overall from kale. A cup contains just 35 calories, while providing all those health benefits.
National Kale Day is coming up on Oct. 1. It's the second year for the effort which kicked off when psychiatrist/farmer Dr. Drew Ramsey and chef Jennifer Iserloh, who co-authored 50 Shades of Kale, brought together farmers, nutritionists, doctors, farmers, chefs and consumers concerned with healthy eating to promote the vegetable in the media, at events and in schools.
YOU MIGHT ALSO LIKE
10 Best Ingredients to Include in Your Superfood Smoothies
EcoWatch Daily Newsletter