This website uses cookies to ensure you get the best experience while browsing it. By clicking 'Got It' you're accepting these terms.
Justice Department Files First Criminal Charges in BP Oil Disaster
Apr. 25, 2012 08:42AM EST
Energy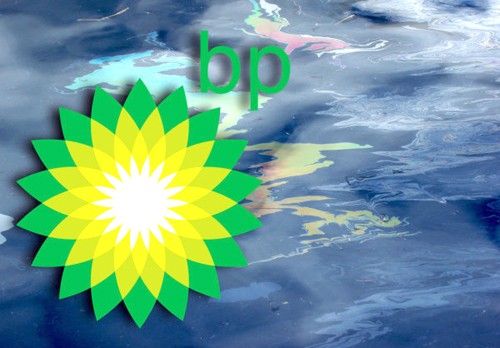 By Farron Cousins
The U.S. Department of Justice has filed its first criminal charges into their investigation into the cover up of BP's oil geyser in the Gulf of Mexico. The charges have been filed against Kurt Mix, a former engineer for BP, for allegedly destroying evidence related to the oil flow estimates from BP following the Deepwater Horizon oil rig explosion.
The investigation has been ongoing since August 2011, when the Justice Department announced that they would be looking into the series of abnormalities related to BP's estimates of exactly how much oil was flowing from their broken well head on the bottom of the Gulf floor. Official estimates say that close to 5 million gallons of oil were released as a result of the Deepwater Horizon explosion.
Mix is accused of deleting messages that federal officials had requested during their investigation. Mix was a member of the team working on the official flow estimates at BP, meaning he had access to all of the information regarding the spill as it was occurring. BP officials claim that they told Mix to retain all his messages, but he deleted them anyway in October 2010. From CNN.com:
Mix deleted from his iPhone a "text string containing more than 200 text messages with a BP supervisor" after he found out a vendor working for BP's lawyers was to collect his "electronic files."

"The deleted texts, some of which were recovered forensically, included sensitive internal BP information collected in real time as the Top Kill operation was occurring, which indicated that Top Kill was failing," the Justice Department said.

The court documents say Mix deleted one text from the end of the first day of Top Kill, on May 26, 2010, that said, "too much flowrate—over 15,000."

"Before Top Kill commenced, Mix and other engineers had concluded internally that Top Kill was unlikely to succeed if the flow rate was greater than 15,000 barrels of oil per day (BOPD). At the time, BP's public estimate of the flow rate was 5,000 BOPD—three times lower than the minimum flow rate indicated in Mix's text," the department said.

When Mix learned that a vendor working for BP's outside counsel was about to image his iPhone last August, he "allegedly deleted a text string containing more than 100 text messages with a BP contractor with whom Mix had worked on various issues concerning how much oil was flowing from the Macondo well after the blowout.
As I reported back in August, at the start of the investigation:
During the initial days of the oil leak, BP was constantly updating their estimates of how much oil was flowing out of the broken pipeline. In spite of their advanced camera, computer, and other data technologies, they were somehow never able to give an accurate, or even close to accurate, account of what was happening beneath the water's surface. The Justice Department is hoping to find out whether the company was acting dishonestly, or if they actually couldn't determine the flow rate despite all the data available to them.
From a lengthy Huffington Post report on the investigation:
According to federal officials, BP was solely responsible for producing the very first spill estimate of 1,000 barrels per day, a figure which led to a sense of complacency about the seriousness of the event among some federal and state responders at the outset of the disaster, the presidential commission on the oil spill concluded in January 2011. BP has never publicly acknowledged generating this figure and even the commission's investigators could not determine the methodology used to produce it.

Documents and interviews also indicate that BP, using reservoir data, computer modeling and imagery of the leaking pipe, may have had the ability to calculate a far more accurate estimate of the well's flow rate early on in the spill than it provided to the government. The company either never fully ran those calculations or their results were not disclosed to federal responders.
Obviously, it would have been in the company's own best interest to convince the public that the disaster was smaller than it actually was, as the company was facing environmental fines of up to $4,300 per barrel of oil leaked into the Gulf.
But it is hard to believe that BP couldn't get an accurate count of what was coming out of that broken pipe, or even a reasonable rough estimate. After all, the company boasted in 2008 that they had developed technology that was capable of determining the flow rate of oil through a broken pipe—the very situation that was happening in the Gulf. They invented the technology, bragged about it, but when it would have actually been useful to deploy, BP claimed they couldn't accurately measure the flow rate, and thus the scope of the disaster.
Mix is currently facing a maximum of 20 years in prison for his actions, and possibly $500,000 in fines, if convicted.
For more information, click here.
EcoWatch Daily Newsletter
Assorted plastic bottles. mali maeder / Pexels
People carry children on a flooded street in Almoradi, Spain on Sept. 13. JOSE JORDAN / AFP / Getty Images
Large food companies are following in the footsteps of fast-food restaurants such as Burger King and KFC by offering meat alternatives. Getty Images
By Elizabeth Pratt
Hormel, Kellogg's, and Kroger are among the large companies now planning to offer "fake meat" products at grocery stores.
Experts say the trend toward plant-based meats coincides with consumers' desires to eat less meat.
However, experts urge consumers to closely check package labels as a product isn't necessarily healthy just because it's described as plant-based.
In grocery stores and fast-food outlets around the U.S., a revolution is taking place.
Colombia rainforest. Marcel Oosterwijk / CC BY-SA 2.0
Many of us think of the Amazon as an untouched wilderness, but people have been thriving in these diverse environments for millennia. Due to this long history, the knowledge that Indigenous and forest communities pass between generations about plants, animals and forest ecology is incredibly rich and detailed and easily dwarfs that of any expert.
picture-alliance / Newscom / R. Ben Ari
By Wesley Rahn
Plastic byproducts were found in 97 percent of blood and urine samples from 2,500 children tested between 2014 and 2017, according to a study by the German Environment Ministry and the Robert Koch Institute.

Pexels
Medically reviewed by Daniel Bubnis, MS, NASM-CPT, NASE Level II-CSS
Hot yoga has become a popular exercise in recent years. It offers many of the same benefits as traditional yoga, such as stress reduction, improved strength, and flexibility.
Lara Hata / iStock / Getty Images
By SaVanna Shoemaker, MS, RDN, LD
Rice is a staple in many people's diets. It's filling, inexpensive, and a great mild-tasting addition to flavorful dishes.