Jury to Decide if Monsanto PCBs Caused Plaintiffs' Cancer
Monsanto's controversial history with PCBs is being played out in trial in California state court this week, as the agrochemical giant has been accused of causing two retired plaintiffs to develop cancer.
The civil lawsuit, Dauber, et al. v. Monsanto Co., et al, regards plaintiffs Roslyn Dauber, 62, and John Di Costanzo, 87, who both claim that their non-Hodgkin's lymphoma was caused by eating PCB-contaminated food for years, Courtroom View Network (CVN) reported.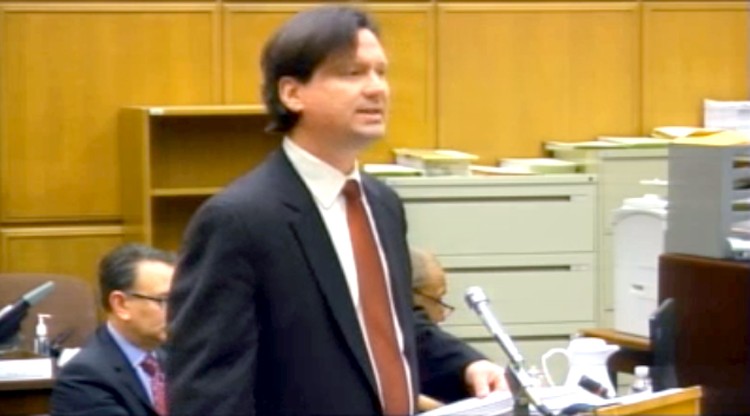 PCBs, or Polychlorinated Biphenyls, are man-made chemicals once used to insulate electronics decades ago. Before switching operations to agriculture, Monsanto was the sole manufacturer of the compound, raking a reported $22 million in business a year. But when PCBs were found to be highly toxic, the company stopped production of them in 1977 over human health and environmental concerns.
Still, the pervasive legacy of PCBs remains. The U.S. Environmental Protection Agency (EPA) banned them in 1979, saying:
PCBs have caused birth defects and cancer in laboratory animals, and they are a suspected cause of cancer and adverse skin and liver effects in humans. EPA estimates that 150 million pounds of PCBs are dispersed throughout the environment, including air and water supplies; an additional 290 million pounds are located in landfills in this country.
Countless individuals, school districts as well as major U.S. cities have since slammed Monsanto with lawsuits for cleanup costs, environmental pollution and for claims that exposure to PCBs causes health problems to people and wildlife.
On Thursday, plaintiff attorney Scott Frieling of Dallas-based law firm Allen Stewart PC delivered an opening statement to jurors and Los Angeles County Superior Court Judge J. Stephen Czuleger about the history of PCBs, the difficulty in removing them from the environment and how these chemicals make their way into the food chain.
"They are virtually indestructible," Frieling said. "Once PCBs are created, they will last a very long time."
Frieling also touched on how Monsanto allegedly knew that PCBs were toxic for decades but continued production of the profitable compound anyway.
According to CVN:
Frieling showed jurors internal Monsanto documents dating back to the 1950's that he claimed would prove the company knew for decades that PCBs posed a substantial public health risk but falsely represented them as being safe.
Freiling told jurors it was easy to link the PCBs in Dauber and Di Costanzo's bodies to Monsanto, because the company produced 99 percent of the compounds sold in the United States. He claimed Monsanto intentionally avoided long-term safety testing on PCBs and instead publicized the results of short-term tests which didn't allow enough time for negative health effects to become evident.
In response, Monsanto attorney Anthony Upshaw of Chicago-based law firm McDermott Will & Emery LLP argued that it could not be definitively proven that PCBs caused the plaintiffs' cancer and that many people who have the same amounts of PCBs in their bodies never suffer any adverse effects, CVN reported.
"The evidence simply doesn't support the assertion that the historic use of PCB products was the cause of the plaintiffs' harms," Monsanto spokeswoman Charla Marie Lord told CVN. "We are confident that the jury will conclude, as past juries have done, that the former Monsanto Company is not responsible for the alleged injuries."
She also added that Monsanto's involvement in the trial stems from contractual obligations associated with former chemical businesses that operated under the company's name, and that Monsanto today is focused solely on agriculture.
The current trial is expected to run through the end of March. Previous rulings over PCBs lawsuits, however, have ruled in favor of Monsanto. CVN noted that a Los Angeles jury and a Missouri state court jury handed the company wins in 2014 and 2015, respectively.
Incidentally, a current House bill could give Monsanto permanent immunity from liability for injuries caused by PCBs. The New York Times reported last month that Republicans in Congress have inserted a clause into the Toxic Substances Control Act (TSCA) reauthorization bill that would effectively exempt Monsanto from liability for injuries caused by PCBs.
Environmental attorney Robert F. Kennedy, Jr., who has sparred over PCBs for three decades, wrote this week that the "so-called 'Monsanto Rider' would shield the chemical colossus from thousands of lawsuits by cities, towns, school districts and individuals, who have been injured by exposure to PCBs."
"If Monsanto gets its way, the American people will pay a high price for corporate greed and political corruption," Kennedy said.
YOU MIGHT ALSO LIKE 
Atlantic Salmon Is All But Extinct as a Genetically Eroded Version of Farmed Salmon Has Taken Over
Big Food Found Guilty in Multimillion Dollar Cover Up in GMO Labeling Fight
23 Million Salmon Dead Due to Toxic Algal Bloom in Chile
California Widow Sues Monsanto Alleging Roundup Caused Her Husband's Cancer
Bill Maher is sick of billionaires' obsession with Mars, more like "Mars-a-Lago," he said.
In a new animation produced by ATTN:, the popular talk show host of Real Time, discusses the perils of our planet, including how "climate change is killing us."
Keep reading...
Show less
Dr. Benjamin D. Santer, research scientist
A group of prominent climate scientists have written a study explicitly refuting statements made by the U.S. Environmental Protection Agency Administrator Scott Pruitt on climate data. During his Senate confirmation hearing, Pruitt claimed in a written response that satellite data shows a "leveling off" of warming over the past two decades.
Keep reading...
Show less
By David Pomerantz
The Nevada Assembly passed a bill Wednesday that would dramatically increase the growth of renewable energy in the state, but Sheldon Adelson, the casino magnate and major donor to Donald Trump, is attempting to prevent the bill from becoming law.
Keep reading...
Show less
Matt Crossick
By Yosola Olorunshola
Whether it's through fashion or protest, Vivienne Westwood is not a woman afraid of making a statement.
On May 23, she rocked up to the residence of the Archbishop of Canterbury in London with a special guest—the Grim Reaper—to issue a strong statement on the Church of England's position on fracking.
Keep reading...
Show less
By Paul Brown
The food industry and big agricultural concerns are driving climate change and at the same time threatening to undermine efforts to feed the world's growing population, according to GRAIN, an organization that supports small farmers.
Particularly singled out for criticism are the large chemical fertilizer producers that have gained access to the United Nations talks on climate change. GRAIN accuses them of behaving like the fossil fuel companies did in the 1990s, pushing false information in the hope of delaying real action on climate change.
Keep reading...
Show less
May. 24, 2017 06:55PM EST
By Sydney Robinson
President Trump has no doubt been given a long list of extravagant, elaborate gifts in his lifetime, but the gift given to him today by Pope Francis may not make it on his most favorite list.
Keep reading...
Show less
May. 24, 2017 07:17PM EST
By John Rogers
Maybe it's because I first started working on clean energy while serving in the Peace Corps he founded, or maybe it's my years of working on these issues from his home state. But I can't help thinking about the 100th anniversary of John F. Kennedy's birth, and connecting his stirring rhetoric to the energy challenges of our times.
Here's what our 35th president might have said about the challenges of energy transition and the opportunities in clean energy:
"Change is the law of life. And those who look only to the past or present are certain to miss the future."
Keep reading...
Show less
May. 24, 2017 01:47PM EST
Keep reading...
Show less


Get EcoWatch in your inbox