Journal Retracts GMO Study After Hiring Former Monsanto Employee
Dec. 03, 2013 10:30AM EST
Food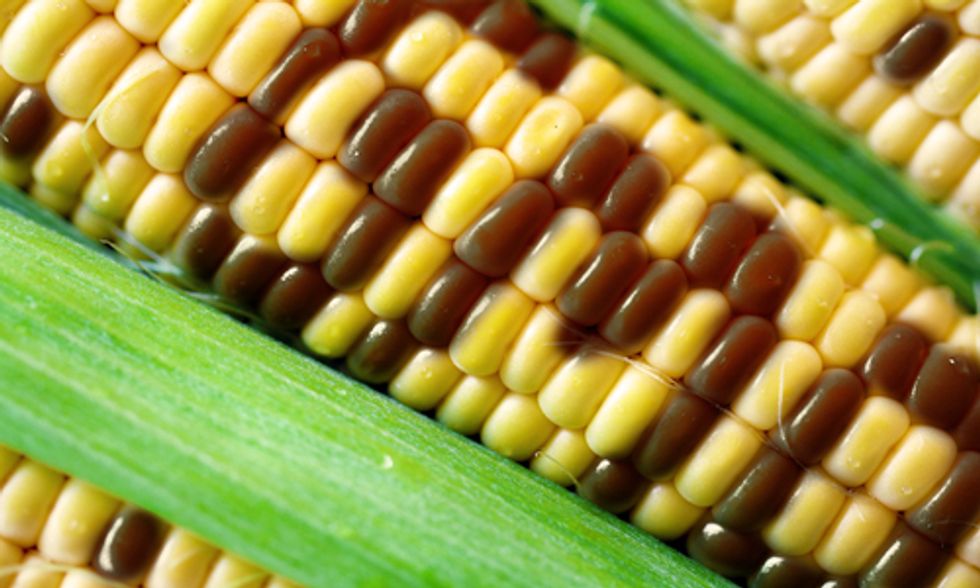 A scientific journal that published a study in 2012 linking cancer with Monsanto's genetically modified corn has now retracted it, months after hiring a former Monsanto employee to fill a new editorial position reviewing biotechnology papers.
The study, by Gilles-Eric Seralini and others, reviewed the toxicological effects of Monsanto's NK603 and its associated Round-Up pesticide and was published in Food and Chemical Toxicology. The journal said it retracted the study because the its small sample size and choice of rat used in the research meant no definitive conclusions could be reached.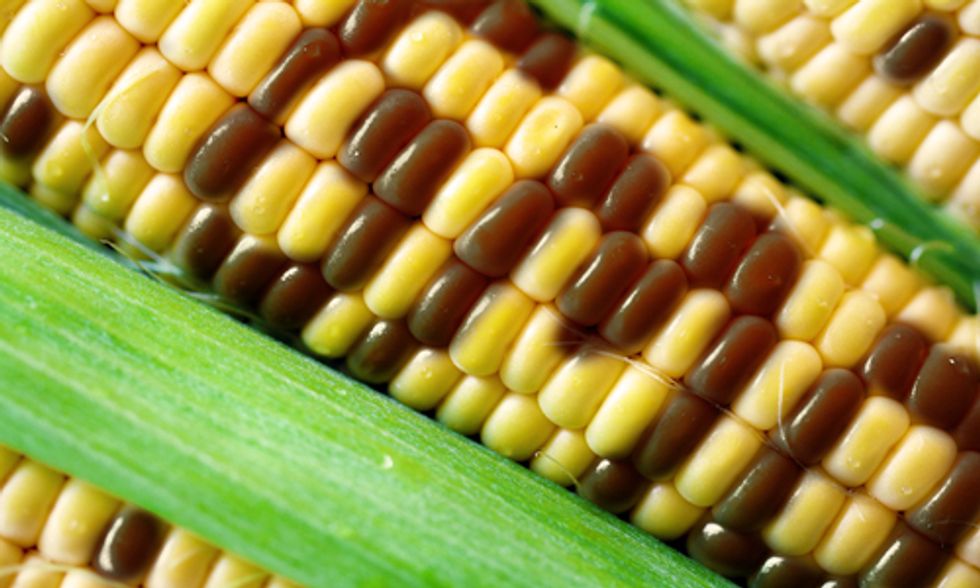 Shutterstock
Seralini's study was aimed at creating a chronic toxicity study under the same conditions that Monsanto used to assert the genetically modified corn's safety. The study found "severe toxic effects (including liver congestions, necrosis and kidney nephropathies), increased tumor rates and higher mortality in rats fed Monsanto's genetically modified NK603 maize and/or the associated herbicide Roundup." 
Last February, the journal hired a former Monsanto employee, Richard E. Goodman, for a new position reviewing biotechnology papers, reports GreenMedInfo. On Nov. 19, Food and Chemical Toxicology reported its decision to retract the published paper.
Writing for CRIIGEN, the independent lab with which Seralini is affiliated, Frédérique Baudouin noted that a short Monsanto study, which was published in the same journal to prove the safety of its product, "was conducted with the same strain and number of rats." Séralini has said he will sue.
"In science, repeating someone else's study is common practice. Retracting a published paper is not," food writer Marion Nestle wrote in her blog.
 Guidelines for retracting journal articles published by the Committee on Publication Ethics (COPE) say journal editors should consider retracting a publication if:
They have clear evidence that the findings are unreliable, either as a result of misconduct (e.g. data fabri­cation) or honest error (e.g. miscalculation or experimental error)
The findings have previously been published elsewhere without proper crossreferencing, permission or justification (i.e. cases of redundant publication)
It constitutes plagiarism
It reports unethical research
"The Séralini paper may be unreliable, but that should have been obvious to the peer reviewers and the journal's editors. Otherwise, the paper does not fit any of the established criteria for retraction," Nestle wrote.
The European Network of Scientists for Social and Environmental Responsibility (ENSSER) has condemned the journal's actions and warned they were "a flagrant abuse of science" that will "decrease public trust in science." ENSSER condemned the journal for violating "the criteria for retraction to which the journal itself subscribes," and "any standards of good science."
The GreenMedInfo article details Goodman's affiliation with Monsanto. The article says Goodman worked for the company between 1997 and 2004. While at Monsanto he assessed the allergenicity of the company's genetically modified organisms and published papers on its behalf on allergenicity and safety issues relating to genetically modified organisms (GMOs).
GreenMedInfo said Goodman has an active and ongoing involvement with the International Life Sciences Institute (ILSI). ILSI is funded by the multinational GMO and agrochemical companies, including Monsanto. It develops industry-friendly risk assessment methods for GMOs and chemical food contaminants and inserts them into government regulations.
Visit EcoWatch's GMO page for more related news on this topic.

EcoWatch Daily Newsletter
Recent Stories from EcoWatch