Josh Fox Gets Kicked Off of Fox News While Exposing Misleading Coverage of EPA Fracking Report
Jun. 08, 2015 04:56PM EST
Energy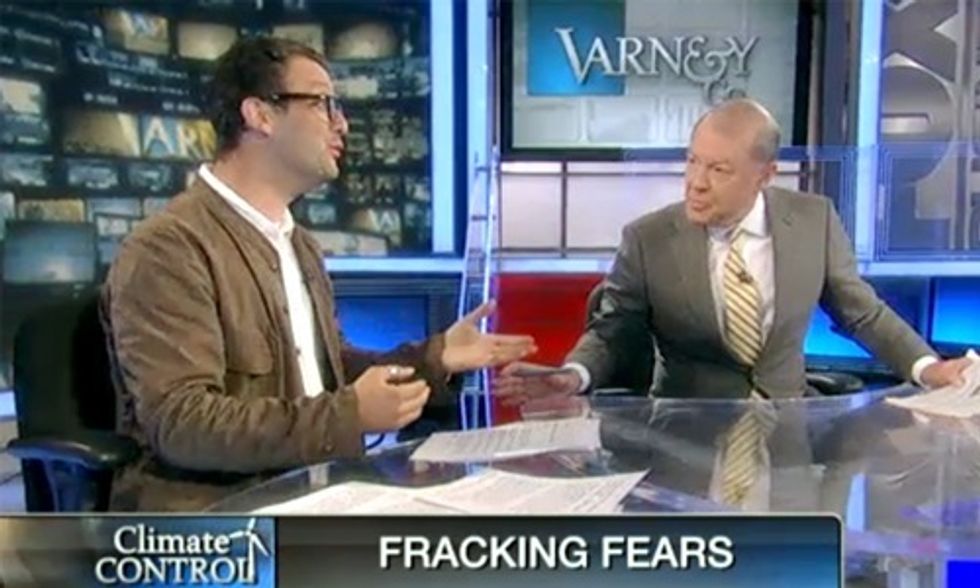 Josh Fox was kicked off of Fox's Varney and Co. this morning after he called out host Stuart Varney on his hypocritical stance on fracking.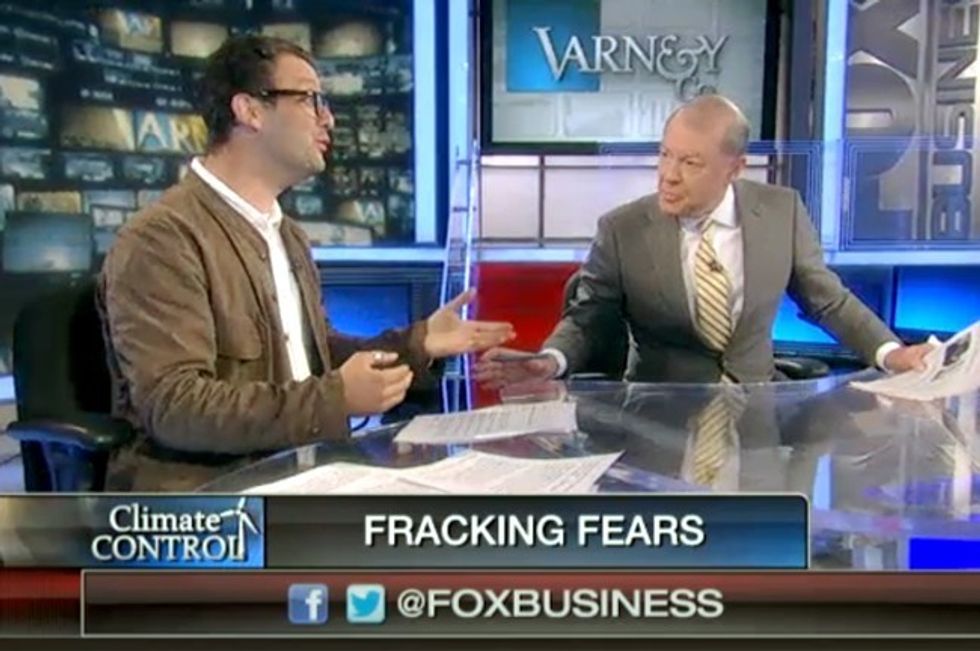 Varney said he wouldn't frack his own land in upstate New York because it's in a "watershed" but promoted, on air, last week (while not letting Sandra Steingraber finish a sentence) that we should frack the rest of New York.
When Fox called him out on the hypocrisy and questioned Varney's claim that he lit his tap water on fire, Varney became irate and told Josh, "The interview is over. You are outta here young man."
"If you said to me earlier that you would not want fracking in your own neighborhood, it's irresponsible for you to say on air that the rest of America should frack," Fox can be heard saying to Varney as he's being faded out.
Fox was on the program to address untrue headlines most of the mainstream media ran with claiming fracking was safe, following the release of a long-awaited U.S. Environmental Protection Agency (EPA) report on the practice.
In the report, the U.S. EPA publicly confirmed for the first time that fracking contaminates groundwater. However, the EPA's press release led with the misleading headline saying that EPA has found no "widespread" evidence of water contamination.
As Fox explains on the show this is not the first time we've seen the EPA release a report where the science says one thing and then their PR department slaps on a press release that says something else.
"EPA went into Dimock and said to people 'do not drink your water,' in private letters and then in the press they came out and said well actually this water is safe," Josh said on the show.
Watch and share as Fox takes on the misleading EPA report, Obama administration's support of fracking and FOX host NIMBY:
YOU MIGHT ALSO LIKE
Fracking Does Cause 'Widespread, Systemic' Contamination of American's Drinking Water
Don't Be Fooled by Yesterday's Headlines, EPA Finds Fracking Contaminates Drinking Water
Long-Awaited EPA Study Says Fracking Pollutes Drinking Water
EcoWatch Daily Newsletter