Jon Stewart's Best Eco-Moments
Aug. 06, 2015 07:59AM EST
Climate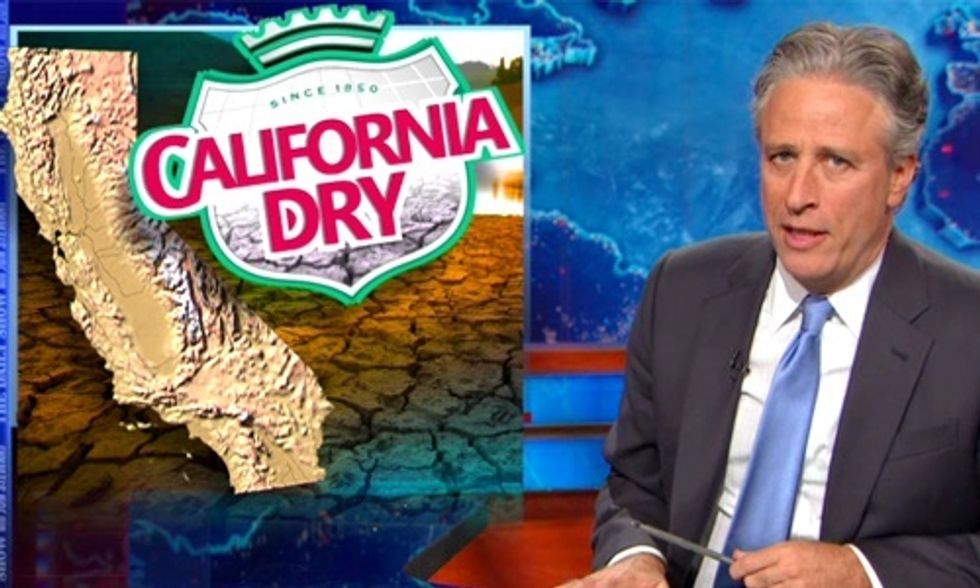 In 2008, The New York Times posed the question "Is Jon Stewart the most trusted man in America?" In the last seven years, many have answered that question with a resounding yes.
The Times heralded The Daily Show "as a genuine cultural and political force." Such a cultural and political force that President Obama invited Jon Stewart not once but twice to the White House. The media coverage over these so-called "secret meetings" was insane. Stewart's witty retort to the media frenzy, "Just because you didn't know something happened doesn't mean it's a secret."
But the recent media craze over the "secret meetings" highlights just what a force Jon Stewart has become in the 16 years and more than 2,600 episodes since The Daily Show first aired. Through his satire, Stewart has been able to cover pressing issues for millions of Americans, and he's been able to do it in an incredibly engaging and often outrageously funny way.
Here are our top 5 favorite eco-moments:
1. Oklahoma's "Frackquakes"
2. California's drought
3. "Pink Fracking"
4. Governor Christie didn't want to let the pregnant pigs turn around
5. Conservatives and the Supreme Court let Big Business win yet again (two parts)
YOU MIGHT ALSO LIKE
NASA's 14 Second Video Says It All
Watch Michael Moore Announce His New Documentary 'Where to Invade Next'
EcoWatch Daily Newsletter
Recent Stories from EcoWatch