Jon Stewart Prepares for Life After the Daily Show
Apr. 30, 2015 09:57AM EST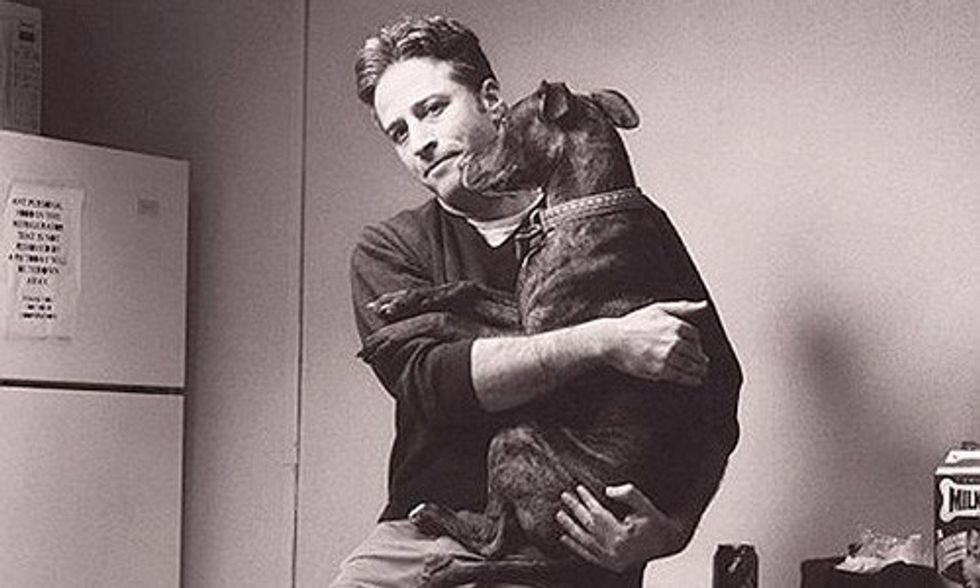 Jon Stewart is preparing for life after The Daily Show. If you're like me you're dreading the day he departs the show in August, but, of course, news has already broke of Stewart's next venture. He and his wife, Tracey, reportedly decided to purchase a farm in New Jersey to house their impressive amount of rescue animals and potentially many more, according to Ecorazzi. The Stewart clan already contains two children, four dogs, two horses, two pigs, three rabbits, two guinea pigs, two hamsters, one parrot and two fish. "All rescues," Tracey told USA Today of her enormous brood. "Except for the children."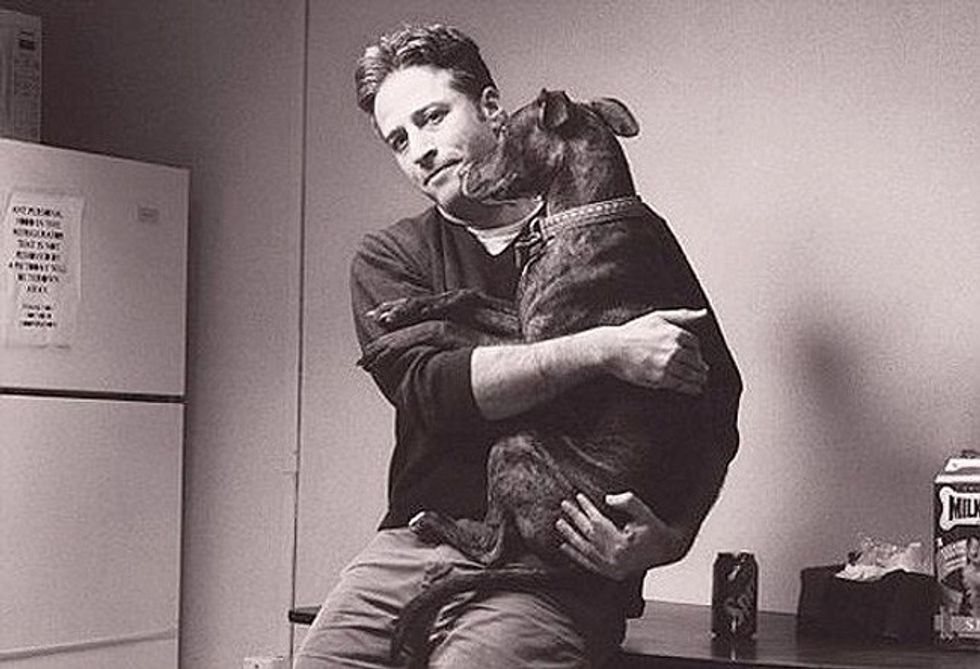 The move should come as no surprise to Daily Show fans. Stewart has been a consistent animal advocate throughout his time on the air. Most notably, he skewered Gov. Christie on vetoing a popular gestation crate ban. He also recently hosted Gene Baur of Farm Sanctuary to discuss animal rescue and veganism and John Hargrove, the former SeaWorld employee who became a whistleblower on the company's animal cruelty.
Stewart's wife, Tracey, a vegan and former veterinary technician, is also a vocal animal advocate. She's the editor-in-chief of the online parenting magazine Moomah, whose April 2015 issue is entirely dedicated to veganism with the featured story being Gene Baur's new book, Living the Farm Sanctuary Life.
"The joy of interacting with animals as friends instead of using them for human consumption is life-changing," Tracey told Ecorazzi. "A trip to Farm Sanctuary should be on everyone's to-do list, but you can also bring a little bit of sanctuary home when you sponsor an animal through the Adopt a Farm Animal Program." Tracey is even writing a book herself due out in October, Do Unto Animals, which promises to be a humorous and insightful look into the secret lives of animals and a guide for how to live alongside them. A portion of the proceeds will go to, you guessed it, Farm Sanctuary.
We at EcoWatch are sad to see Stewart leave The Daily Show, but we are so excited (and not at all surprised) to see that he will continue to do great things. If you haven't seen his interview with Gene Baur, you should definitely check it out here:
YOU MIGHT ALSO LIKE
Jon Stewart: Honestly Governor Christie, 'Let the [Pregnant] Pigs Turn Around'
Jon Stewart: Going Vegan Is the Solution to So Many of the World's Problems
SeaWorld Whistleblower Tells Jon Stewart 'Morally This is Just Not Right'
EcoWatch Daily Newsletter
Recent Stories from EcoWatch