Join Midwest Power Shift in Cleveland Oct. 21 - 23
Oct. 19, 2011 10:12AM EST
Energy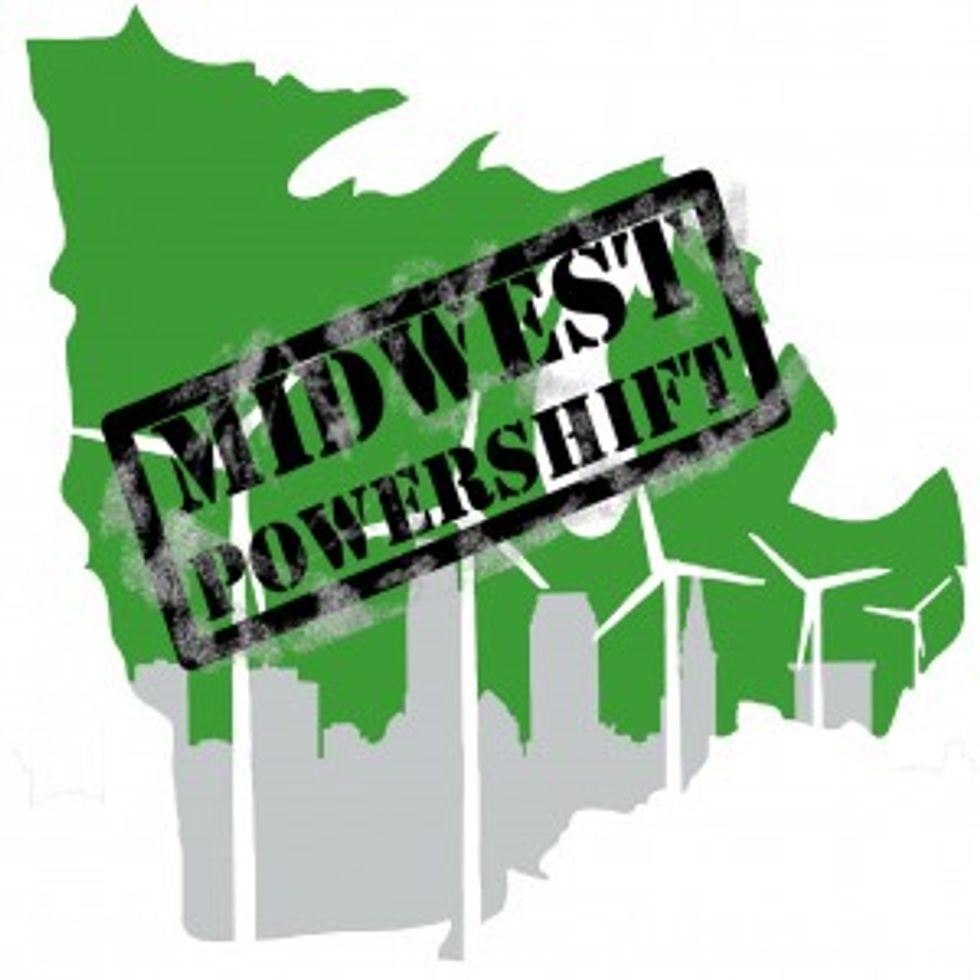 What: Midwest Power Shift
When: Oct. 21—23
Where: Cleveland State University, Cleveland, Ohio
Join thousands of young people Oct. 21, 22 and 23 converging in Cleveland, Ohio for Midwest Power Shift.
This conference promises to be an epic turning point in the fight for climate justice where it matters most—in a region that has been overshadowed by dirty energy projects, corporate politics and dying cities for too long. This fall, the youth climate movement in these fly-over states is coming together in unprecedented ways and taking a stand by reclaiming our democracy, rebuilding our communities and reenforcing our clean energy future.
At Midwest Power Shift we're not just talking about solutions—we're making them happen, and we're taking our movement to the next level. Now more than ever, the youth climate movement across the Midwest isn't messing around. We're standing up to dirty energy and shutting down coal plants left and right. We're not just freaking out about fracking—we're actually stopping it in our own communities. We're standing up to attacks on workers' rights and fighting back, we're keeping corporate interest out of our democracy, and we're building a clean energy economy in the heart of it all.
Get ready for a weekend that offers everything from a teach-in on corporate money in democracy to direct action trainings on coal, and everything from workshops on alternative business models and urban revitalization to trainings and resources to pass local community fracking bans. Midwest Power Shift is our opportunity to fight for climate justice where it matters most, and call on the rest of the country to follow our lead.
For more information, click here.
EcoWatch Daily Newsletter
Related Articles from EcoWatch
Recent Stories from EcoWatch