This website uses cookies to ensure you get the best experience while browsing it. By clicking 'Got It' you're accepting these terms.
Jeff Bridges: Plastic Is a Substance the Earth Cannot Digest
Mar. 30, 2016 10:27AM EST
Animals
By Elizabeth Glazner, Plastic Pollution Coalition
Jeff Bridges knows that plastic is a substance the Earth cannot digest. Worldwide reliance on disposable plastic packaging and utensils is poisoning our bodies, killing wildlife and overwhelming our planet. Single-use plastic deepens our dependence on fossil fuels, contributing to climate change and further harming our most at-risk communities.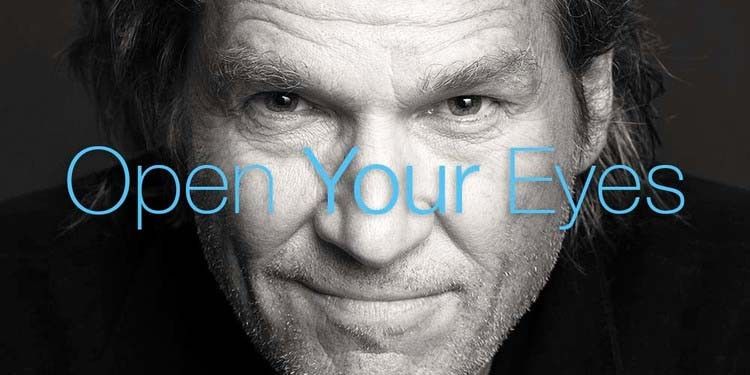 The global problem of unnecessary plastics was demonstrated perfectly when a Whole Foods grocer in California was called out for selling pre-peeled oranges in plastic deli containers—and at $6 a pound. "Orangegate" quickly spread on social media when PPC re-posted a photo of the oranges, which reached more than 1 million people on Facebook. To their credit, Whole Foods responded within two days by pulling the oranges from their shelves and issuing an apology on Twitter.
Still, consumers can find today everything from plastic-wrapped single bananas to individually wrapped jelly beans on store shelves. We hope Bridges' message in our Open Your Eyes video, which was first released in September 2015 and has been updated for re-release this week, will prompt consumers and retailers to open their eyes and demand reductions in plastic waste.
Watch here:
Bridges, in the following interview, shared his own growing awareness of the plastic pollution problem.
Plastic Pollution Coalition: What motivates your long-standing support of Plastic Pollution Coalition, including lending your voice to our new video?
Jeff Bridges: My father Lloyd Bridges worked on a TV show called Sea Hunt. He impressed upon me as a child the importance of taking care of the ocean and working together to do our part to reduce human pollution. Also, that we are all interconnected and responsible for the oceans around the world.
Plastic Pollution Coalition: What about your own awareness regarding plastic—specifically, when did it begin and why?
Jeff Bridges: It began with Plastic Pollution Coalition turning me onto what a stupid idea plastic drinking water bottles are.
Plastic Pollution Coalition: What changes have you made to reduce your plastic footprint?
Jeff Bridges: Personally, I do my best to drink my water out of metal containers. I use Plastic Pollution Coalition "Rethink" bottles often. My family and I don't purchase plastic water bottles at the store. We have a water filtration system to fill up our bottles.
Plastic Pollution Coalition: On tour with Chris Pelonis and out with the Abiders? On set?
Jeff Bridges: When I'm working, on sets or stages, my contracts specify in the rider that no plastic bottles be used. When I'm playing with my band, we all use metal and non-plastic containers for drinking to be ecologically sensitive and show others that this is the way to go.
Plastic Pollution Coalition: What are three easy first steps you abide by and recommend for someone wanting to start out on the path toward a life with less single-use plastic?
Jeff Bridges: 1. Get off plastic water bottles. 2. Get into metal or glass bottles. 3. Get a cloth shopping bag.
Plastic Pollution Coalition: Any thoughts or observations that you'd like to share about the issue of plastic pollution, alternatives and solutions?
Jeff Bridges: The way to change the world is through individual responsibility and taking local action in your own community. If everyone around the world did this, it would be the first step in solving the problem.
YOU MIGHT ALSO LIKE
These 6 States Want to Ban Plastic Bag Bans (Yes, You Read That Right)
Leonardo DiCaprio: We Must Save the Last Place on Earth Where Orangutans, Tigers, Rhinos and Elephants Coexist
Car Engine Cover, Fishing Net and Plastic Bucket Found in Stomachs of Dead Sperm Whales
Mark Ruffalo and Annie Leonard: We Must Rebuild Our Democracy
EcoWatch Daily Newsletter
Artist's conception of solar islands in the open ocean. PNAS
Millions of solar panels clustered together to form an island could convert carbon dioxide in seawater into methanol, which can fuel airplanes and trucks, according to new research from Norway and Switzerland and published in the Proceedings of the National Academy of Sciences journal, PNAS, as NBC News reported. The floating islands could drastically reduce greenhouse gas emissions and dependence on fossil fuels.
Marcos Alves / Moment Open / Getty Images
More than 40 percent of insects could go extinct globally in the next few decades. So why did the U.S. Environmental Protection Agency (EPA) last week OK the 'emergency' use of the bee-killing pesticide sulfoxaflor on 13.9 million acres?
EcoWatch teamed up with Center for Biological Diversity via EcoWatch Live on Facebook to find out why. Environmental Health Director and Senior Attorney Lori Ann Burd explained how there is a loophole in the The Federal Insecticide, Fungicide, and Rodenticide Act under section 18, "that allows for entities and states to request emergency exemptions to spraying pesticides where they otherwise wouldn't be allowed to spray."
Simple swaps that cut down on kitchen trash.
Sponsored
By Kayla Robbins
Along with the bathroom, the kitchen is one of the most daunting areas to try and make zero waste.
View of downtown Miami, Florida from Hobie Island on Feb. 2, 2019.
Michael Muraz / Flickr
The Democratic candidates for president descended upon Miami for a two-night debate on Wednesday and Thursday. Any candidate hoping to carry the state will have to make the climate crisis central to their campaign, as The New York Times reported.
By Sharon Kelly
On Monday, the Wall Street Journal featured a profile of Scott Sheffield, CEO of Pioneer Natural Resources, whose company is known among investors for its emphasis on drawing oil and gas from the Permian basin in Texas using horizontal drilling and hydraulic fracturing, or fracking.
Pexels
By Craig K. Chandler
The federal government has available to it, should it choose to use them, a wide range of potential climate change management tools, going well beyond the traditional pollution control regulatory options. And, in some cases (not all), without new legislative authorization.
Denis Poroy / Getty Images
By Dan Gray
Processed foods, in their many delicious forms, are an American favorite.
But new research shows that despite increasing evidence on just how unhealthy processed foods are, Americans have continued to eat the products at the same rate.
By Sarah Steffen
With a profound understanding of their environmental surroundings, indigenous communities around the world are often cited as being pivotal to tackling climate change.