Japanese Team Sets World Record for Driving Longest Distance on Single EV Charge
Dec. 02, 2013 10:48AM EST
Business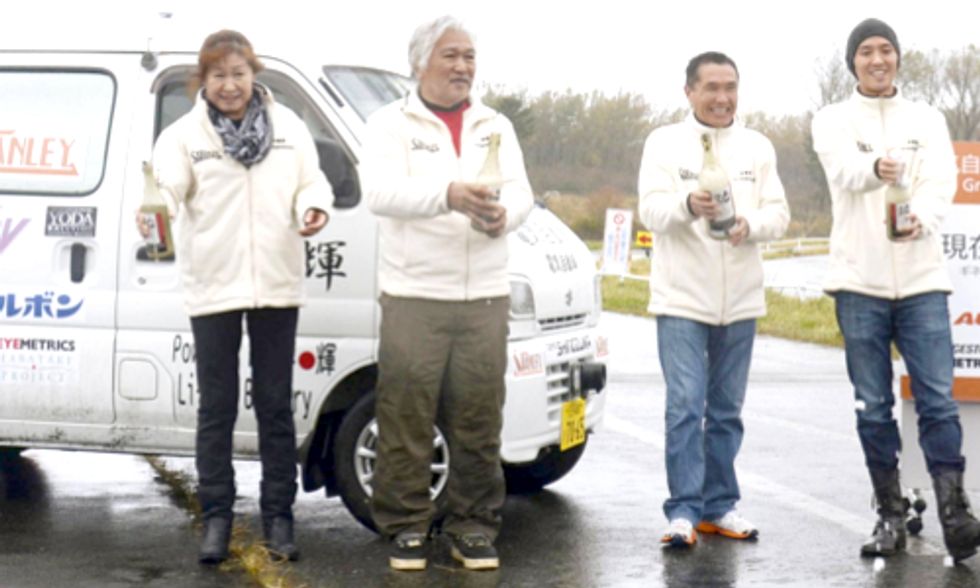 A four-driver team in Japan shattered a world record in November, driving an electric vehicle (EV) more than 800 miles on just one battery charge.
The members took turns driving a remodeled electric Every minivan from Suzuki Motor Corp. around Ogata village in Japan's Akita Prefecture, the Japan Times reported. The group, which included 64-year-old former Dakar Rally winner Kenjiro Shinozuka, drove a total of 813 miles around the village's 15.5-mile course. Members of the Japan EV Club (JEVC) set the previous one-charge record for an EV in 2010 at 623 miles in a converted Daihatsu Mira van, according to Green Car Reports.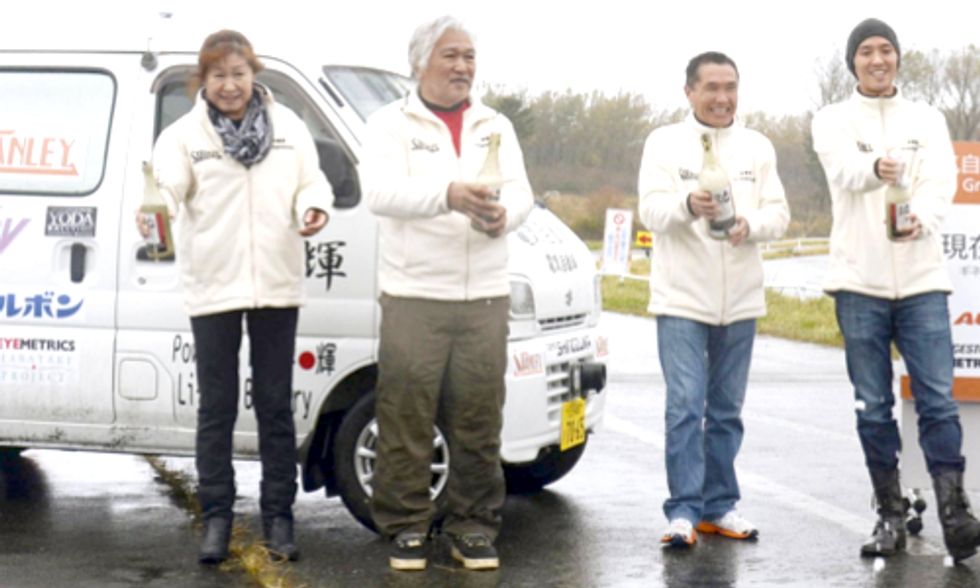 The drivers set the record a slow pace, estimated at about 18 miles per hour. It likely took about 45 hours. Still, the team plans to file a request with Guinness World Records for the accomplishment.
Guinness does not list the JEVC record. Instead, the most current EV record listed for the distance traveled on one charge is the 345 miles driven by Tadashi Tateuchi in 2009, from Tokyo to Osaka, Japan.
Five men of the United Kingdom set the record for the longest distance traveled in an EV by driving 5,349.52 miles from Land's End, around mainland UK and back for four months in 2007. 
Suzuki first shipped the battery-electric Every van to Japanese dealerships in summer 2011. The first version had a lithium-ion battery pack that provided an estimated single-charge range of up to 62 miles while carrying a 550-pound load.
Visit EcoWatch's TRANSPORTATION page for more related news on this topic.

EcoWatch Daily Newsletter