Japan to Recreate Fukushima Meltdown for Analysis
Jan. 10, 2014 04:36PM EST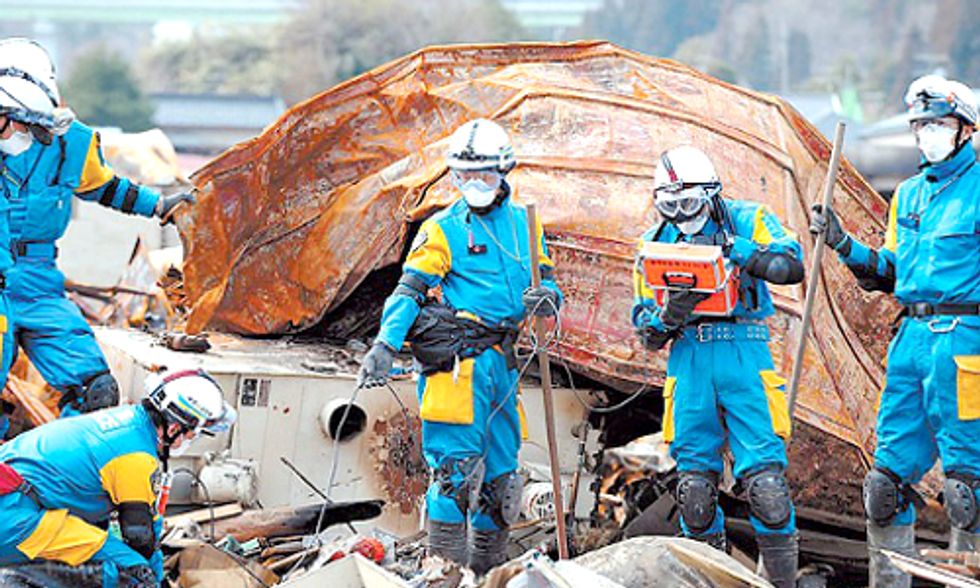 It's been almost three years since the nuclear disaster at Fukushima, but the Japan Atomic Energy Agency is still trying to figure out what went wrong.
The agency's latest effort will be to recreate the meltdown in a controlled setting in order to analyze the event and better prepare for future incidents. 
According to The Yomiuri Shimbun, the experiment will include melting a miniature version of one of the Fukushima Daiichi energy plant's 4.5-meter rods inside a stainless-steel capsule. Neutrons emitted by fuel surrounding the capsule will spur nuclear fission in the small fuel rod, which will start melting after its temperature reaches 2,000 degrees Celsius.
The nuclear fission reaction should provide insight into the melted fuel that remains inside the three crippled Fukushima reactors. Removing the fuel from the reactors is the biggest challenge in the ongoing cleanup and further dismantling of the plant.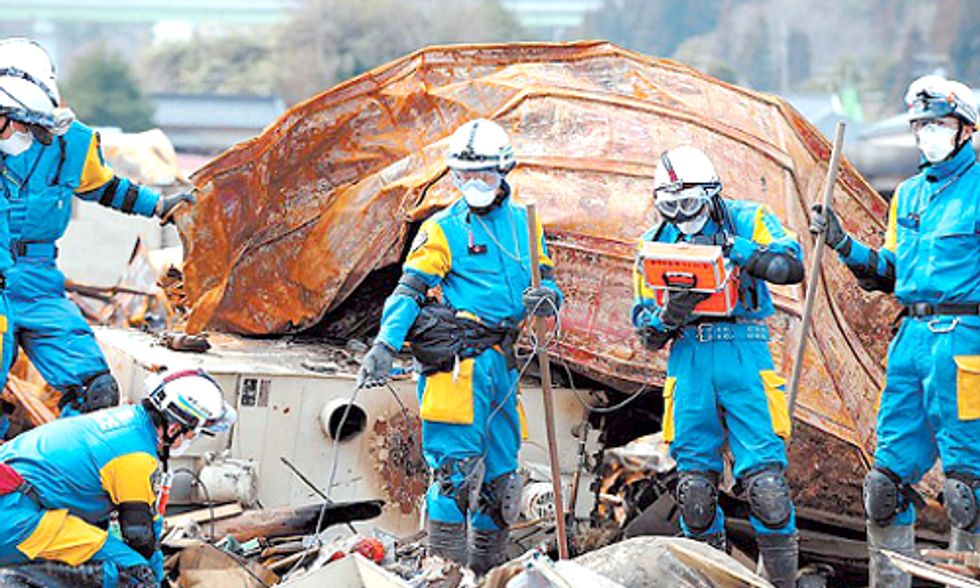 "We'd like to find out what phenomena occurred in the accident and use the data to work out responses in the event of another nuclear power plant accident," an unnamed official from the Japan Atomic Energy Agency told the Japanese publication.
"We want to study exactly how meltdowns happen and apply what we will learn to help improve ways to deal with severe accidents in the future."
The study will take place some time in March at the Nuclear Safety Research Reactor in Tokai of Ibaraki Prefecture.
The Nos. 1 through 3 reactors at the Fukushima plant each contained 25,000 to 35,000 fuel rods when the earthquake hit, according to The Yomiuri Shimbun. They may have began melting as soon as four hours after the earthquake.
The rods at the plant are believed to contain 14,000 times as much radioactive cesium as was released at the bombing of Hiroshima. People like grassroots, nuclear-free campaign leader Harvey Wasserman say moving 400 tons of radioactive rods from a fuel pool in one of the damaged units could end in a global catastrophe.
Tuna contaminated with radiation from Fukushima have been caught off the California coast, making some wonder how safe it is to eat fish. Additionally, 70-plus U.S. Navy sailors reported radiation sickness after responding to the disaster and have filed a lawsuit against Tokyo Electric Power Co. (TEPCO), which operates the Fukushima Daiichi energy plant.
"Results of the experiment will help us better predict the effectiveness of measures to deal with a nuclear accident, such as an emergency injection of water into a reactor," the agency official said.
"There are no safety problems with the experiment itself."
Visit EcoWatch's NUCLEAR page for more related news on this topic.

EcoWatch Daily Newsletter
Related Articles from EcoWatch
Recent Stories from EcoWatch