James Hansen: Dangerous Sea Level Rise Will Occur in Decades, Not Centuries
Dr. James Hansen, the former NASA scientist who is widely credited with being one of the first to raise concerns about human-caused global warming, is a co-author of a new report predicting that the world will undergo devastating sea level rise within mere decades—not centuries, as previously thought.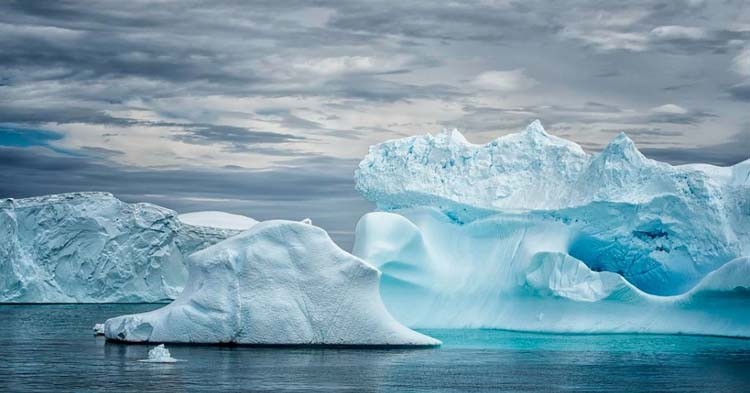 The report, published Tuesday in the open-access journal Atmospheric Chemistry and Physics, paints an even bleaker picture of the planet's future, positing that continued high fossil fuel emissions will "increase powerful storms" and drive sea-level rise of "several meters over a timescale of 50 to 150 years."
Hansen, who now serves as the director of the Climate Science Awareness and Solutions program at Columbia University Earth Institute, published the findings along with an international team of 18 researchers and academics.
As the abstract states, the predictions "differ fundamentally from existing climate change assessments." For example, the United Nation's Intergovernmental Panel on Climate Change (IPCC) in 2013 predicted three feet of sea level rise by 2100 if greenhouse gas emissions continue unabated.
A draft version of Hansen's paper released last year provoked wide debate among climate scientists.
Nonetheless, Michael Mann, a renowned climate scientist with the University of Pennsylvania, who is among those questioning some of the report's "extraordinary" claims, told the New York Times, "I think we ignore James Hansen at our peril."
The peer-edited report examines growing ice melt from Antarctica and Greenland and studies how that melting has historically amplified "feedbacks that increase subsurface ocean warming and ice shelf melting." Taking into consideration "rapid, large, human-made climate forcing," the study predicts a much more accelerated rate of sea level rise of several meters, beyond that which humanity is capable of adapting to.
Or, as Hansen put it, "We're in danger of handing young people a situation that's out of their control."
These staggering claims come as climate scientists continue to reel from the frightening speed at which the Earth is warming. On Monday, the World Meteorological Organization (WMO, issued a report warning that climate change is occurring at an "alarming rate" and that world leaders must act to curb greenhouse gases now, "before we pass the point of no return."
In a video released alongside the new report, Hansen, who left his position at NASA in 2013 so that he could fully commit himself to fighting climate change, says that the paper explores the consequences of continued greenhouse gas emissions. These include "superstorms stronger than any seen in modern times," sea level rise that will erase "all coastal cities," and, finally, "how soon we will pass points of no return."
Watch here:
YOU MIGHT ALSO LIKE
Photo Ark: One Man's Journey to Save the World's Most Endangered Species
Eating Less Meat Could Save 5 Million Lives, Cut Carbon Emissions by 33%
Dramatic Images Show Worst Coral Bleaching Event to Ever Hit Most Pristine Part of Great Barrier Reef
White House: 17 Western States Face New Threats to Water Supplies From Climate Change
www.youtube.com
By Katie O'Reilly
Two years ago—long before coal became one of the most dominant and controversial symbols of the 2016 presidential election—Bloomberg Philanthropies approached production company RadicalMedia with the idea of creating a documentary exploring the U.S. coal mining industry. Last spring, they brought on Emmy-nominated director Michael Bonfiglio, tasked with forging a compelling story out of the multitudes of facts, statistics and narratives underlying the declining industry.
Keep reading...
Show less
Mayors for 100% Clean Energy
Keep reading...
Show less
www.youtube.com
President Trump visited Cedar Rapids, Iowa on June 21 to speak to a large crowd in the U.S. Cellular Center at a political rally organized by his campaign.
As Trevor Noah noted during The Daily Show episode last night (starts at 2:25), the real reason Trump has these rallies is to "get back in front of his loyal crowds and feed of their energy." Noah believes that "Trump supporters are so on board with their dude he can say anything and they'll come along for the ride."
Keep reading...
Show less
www.youtube.com
By Andy Rowell
Any day now we will truly witness climate change in action. Within days at worst, maybe weeks at best, scientists predict that a huge section of the Larsen C ice shelf in Antarctica will break off into the ocean, in what is called a major "carving" event.
Keep reading...
Show less
www.youtube.com
Thanks to Newsy for their coverage on Thursday's news that the U.S. Fish and Wildlife Service removed grizzly bears in the Greater Yellowstone region from the Endangered Species List.
Watch above as Newsy explains that the decision comes despite serious concerns from the environmental and scientific community, and Tribal Nations about a declining, isolated grizzly bear population with diminishing food resources and record-high mortalities.
Keep reading...
Show less
www.facebook.com
By Francine Kershaw
Seismic airguns exploding in the ocean in search for oil and gas have devastating impacts on zooplankton, which are critical food sources for marine mammals, according to a new study in Nature. The blasting decimates one of the ocean's most vital groups of organisms over huge areas and may disrupt entire ecosystems.
And this devastating news comes on the heels of the National Marine Fisheries Service's proposal to authorize more than 90,000 miles of active seismic blasting. Based on the results of this study, the affected area would be approximately 135,000 square miles.
Keep reading...
Show less
By Jill Richardson
Is coconut oil:
good for you
bad for you
neither good nor bad
scientists don't know
The subject of this question is the source of a disagreement. Initially, the question was thought to be settled decades ago, when scientist Ancel Keys declared all saturated fats unhealthy. Coconut oil, which is solid at room temperature, is a saturated fat.
Keep reading...
Show less
The U.S. Fish and Wildlife Service removed grizzly bears in the Greater Yellowstone region on Thursday from the Endangered Species List. The decision comes despite serious concerns in the scientific community about a declining, isolated population with diminishing food resources and record-high mortalities, as well as strong opposition from an unprecedented number of Tribal Nations.
Keep reading...
Show less
ArborGen pine tree field test site in South Carolina. BJ McManama
By BJ McManama
ArborGen Corporation, a multinational conglomerate and leading supplier of seedlings for commercial forestry applications, has submitted an approval request to the U.S. Department of Agriculture, Animal and Plant Health Inspection Service to deregulate and widely distribute a eucalyptus tree genetically engineered (GE) to be freeze tolerant. This modification will allow this GE variety to be grown in the U.S. Southeast. The reason this non-native and highly invasive tree has been artificially created to grow outside of its tropical environment is to greatly expand production capacity for the highly controversial woody biomass industry.
Keep reading...
Show less


Get EcoWatch in your inbox