This website uses cookies to ensure you get the best experience while browsing it. By clicking 'Got It' you're accepting these terms.


The best of EcoWatch, right in your inbox. Sign up for our email newsletter!
James Hansen: Dangerous Sea Level Rise Will Occur in Decades, Not Centuries
Mar. 23, 2016 10:02AM EST
Dr. James Hansen, the former NASA scientist who is widely credited with being one of the first to raise concerns about human-caused global warming, is a co-author of a new report predicting that the world will undergo devastating sea level rise within mere decades—not centuries, as previously thought.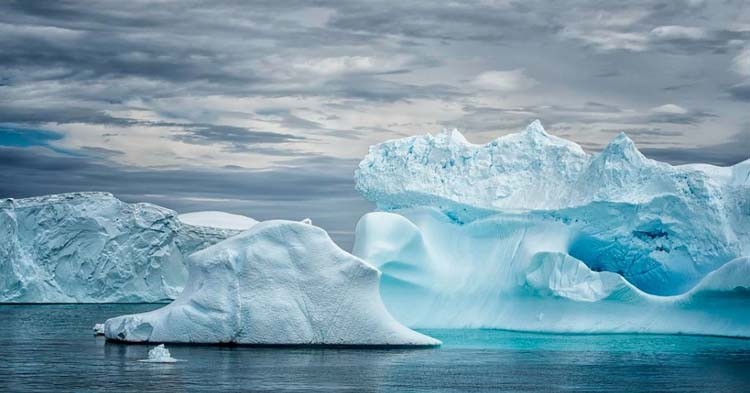 The report, published Tuesday in the open-access journal Atmospheric Chemistry and Physics, paints an even bleaker picture of the planet's future, positing that continued high fossil fuel emissions will "increase powerful storms" and drive sea-level rise of "several meters over a timescale of 50 to 150 years."
Hansen, who now serves as the director of the Climate Science Awareness and Solutions program at Columbia University Earth Institute, published the findings along with an international team of 18 researchers and academics.
As the abstract states, the predictions "differ fundamentally from existing climate change assessments." For example, the United Nation's Intergovernmental Panel on Climate Change (IPCC) in 2013 predicted three feet of sea level rise by 2100 if greenhouse gas emissions continue unabated.
A draft version of Hansen's paper released last year provoked wide debate among climate scientists.
Nonetheless, Michael Mann, a renowned climate scientist with the University of Pennsylvania, who is among those questioning some of the report's "extraordinary" claims, told the New York Times, "I think we ignore James Hansen at our peril."
The peer-edited report examines growing ice melt from Antarctica and Greenland and studies how that melting has historically amplified "feedbacks that increase subsurface ocean warming and ice shelf melting." Taking into consideration "rapid, large, human-made climate forcing," the study predicts a much more accelerated rate of sea level rise of several meters, beyond that which humanity is capable of adapting to.
Or, as Hansen put it, "We're in danger of handing young people a situation that's out of their control."
These staggering claims come as climate scientists continue to reel from the frightening speed at which the Earth is warming. On Monday, the World Meteorological Organization (WMO, issued a report warning that climate change is occurring at an "alarming rate" and that world leaders must act to curb greenhouse gases now, "before we pass the point of no return."
In a video released alongside the new report, Hansen, who left his position at NASA in 2013 so that he could fully commit himself to fighting climate change, says that the paper explores the consequences of continued greenhouse gas emissions. These include "superstorms stronger than any seen in modern times," sea level rise that will erase "all coastal cities," and, finally, "how soon we will pass points of no return."
Watch here:
YOU MIGHT ALSO LIKE
Photo Ark: One Man's Journey to Save the World's Most Endangered Species
Eating Less Meat Could Save 5 Million Lives, Cut Carbon Emissions by 33%
Dramatic Images Show Worst Coral Bleaching Event to Ever Hit Most Pristine Part of Great Barrier Reef
White House: 17 Western States Face New Threats to Water Supplies From Climate Change
EcoWatch Daily Newsletter
A metal fence marked with the U.S. Border Patrol sign prevents people to get close to the barbed/concertina wire covering the U.S./Mexico border fence, in Nogales, Arizona, on Feb. 9. ARIANA DREHSLER / AFP / Getty Images
D'Bone Collector Museum head Darrell Blatchley shows plastic found inside the stomach of a Cuvier's beaked whale in the Philippines this weekend. - / AFP / Getty Images
Yet another whale has died after ingesting plastic bags. A young male Cuvier's beaked whale was found washed up in Mabini, Compostela Valley in the Philippines Friday, CNN reported. When scientists from the D' Bone Collector Museum in Davao investigated the dead whale, they found it had died of "dehydration and starvation" after swallowing plastic bags―40 kilograms (approximately 88 pounds) worth of them!
Pexels
By Jeff Turrentine
"Be careful what you wish for; you just might get it." This is something that everybody has to learn at some point. Lately, the lesson has hit home for a group of American automakers.
Art direction: Georgie Johnson. Illustrations: Freya Morgan
By Joe Sandler Clarke
"Don't expect us to continue buying European products," Malaysia's former plantations minister Mah Siew Keong told reporters in January last year. His comments came just after he had accused the EU of "practising a form of crop apartheid."

A few months later Luhut Pandjaitan, an Indonesian government minister close to President Joko 'Jokowi' Widodo, warned his country would retaliate if it was "cornered" by the EU.
Torres and his parents walk along the Rio Grande. Luis Torres / Earthjustice
By Luis Torres
For some people who live along the U.S.-Mexico border, President Trump's attempt to declare a national emergency and extend the border wall is worse than a wasteful, unconstitutional stunt. It's an attack on their way of life that threatens to desecrate their loved ones' graves.
Flooding caused by last week's bomb cyclone storm has broken records in 17 places across the state of Nebraska, CNN reported Sunday. Around nine million people in 14 states along the Mississippi and Missouri Rivers were under a flood watch, CNN meteorologist Karen Maginnis said.
A car destroyed by Cyclone Idai in Beira, Mozambique. ADRIEN BARBIER / AFP / Getty Images
At least 150 people have died in a cyclone that devastated parts of Mozambique, Zimbabwe and Malawi over the weekend, The Associated Press reported Sunday. Cyclone Idai has affected more than 1.5 million people since it hit Mozambique's port city of Beira late Thursday, then traveled west to Zimbabwe and Malawi. Hundreds are still missing and tens of thousands are without access to roads or telephones.
"I think this is the biggest natural disaster Mozambique has ever faced. Everything is destroyed. Our priority now is to save human lives," Mozambique's Environment Minister Celso Correia said, as AFP reported.