This website uses cookies to ensure you get the best experience while browsing it. By clicking 'Got It' you're accepting these terms.
James Hansen: Dangerous Sea Level Rise Will Occur in Decades, Not Centuries
Mar. 23, 2016 10:02AM EST
Dr. James Hansen, the former NASA scientist who is widely credited with being one of the first to raise concerns about human-caused global warming, is a co-author of a new report predicting that the world will undergo devastating sea level rise within mere decades—not centuries, as previously thought.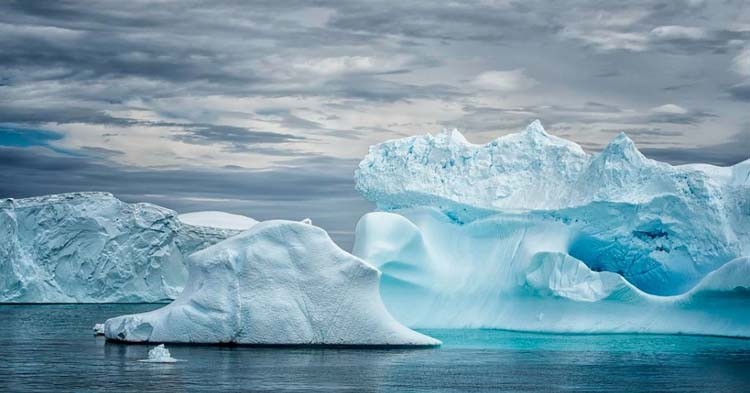 The report, published Tuesday in the open-access journal Atmospheric Chemistry and Physics, paints an even bleaker picture of the planet's future, positing that continued high fossil fuel emissions will "increase powerful storms" and drive sea-level rise of "several meters over a timescale of 50 to 150 years."
Hansen, who now serves as the director of the Climate Science Awareness and Solutions program at Columbia University Earth Institute, published the findings along with an international team of 18 researchers and academics.
As the abstract states, the predictions "differ fundamentally from existing climate change assessments." For example, the United Nation's Intergovernmental Panel on Climate Change (IPCC) in 2013 predicted three feet of sea level rise by 2100 if greenhouse gas emissions continue unabated.
A draft version of Hansen's paper released last year provoked wide debate among climate scientists.
Nonetheless, Michael Mann, a renowned climate scientist with the University of Pennsylvania, who is among those questioning some of the report's "extraordinary" claims, told the New York Times, "I think we ignore James Hansen at our peril."
The peer-edited report examines growing ice melt from Antarctica and Greenland and studies how that melting has historically amplified "feedbacks that increase subsurface ocean warming and ice shelf melting." Taking into consideration "rapid, large, human-made climate forcing," the study predicts a much more accelerated rate of sea level rise of several meters, beyond that which humanity is capable of adapting to.
Or, as Hansen put it, "We're in danger of handing young people a situation that's out of their control."
These staggering claims come as climate scientists continue to reel from the frightening speed at which the Earth is warming. On Monday, the World Meteorological Organization (WMO, issued a report warning that climate change is occurring at an "alarming rate" and that world leaders must act to curb greenhouse gases now, "before we pass the point of no return."
In a video released alongside the new report, Hansen, who left his position at NASA in 2013 so that he could fully commit himself to fighting climate change, says that the paper explores the consequences of continued greenhouse gas emissions. These include "superstorms stronger than any seen in modern times," sea level rise that will erase "all coastal cities," and, finally, "how soon we will pass points of no return."
Watch here:
YOU MIGHT ALSO LIKE
Photo Ark: One Man's Journey to Save the World's Most Endangered Species
Eating Less Meat Could Save 5 Million Lives, Cut Carbon Emissions by 33%
Dramatic Images Show Worst Coral Bleaching Event to Ever Hit Most Pristine Part of Great Barrier Reef
White House: 17 Western States Face New Threats to Water Supplies From Climate Change
AleksandarNakic / Getty Images
By Kate Murphy
No matter the time of year, there's always a point in each season when my skin decides to cause me issues. While these skin issues can vary, I find the most common issues to be dryness, acne and redness.

David Woodfall / The Image Bank / Getty Images
By Sam Nickerson
The U.S. Environmental Protection Agency (EPA) in April 2018 proposed relaxing standards related to how it assesses the effects of exposure to low levels of toxic chemicals on public health.
Now, correspondence obtained by the LA Times revealed just how deeply involved industry lobbyists and a controversial, industry-funded toxicologist were in drafting the federal agency's proposal to scrap its current, protective approach to regulating toxin exposure.
Steve Irwin poses with a three foot long alligator at the San Francisco Zoo on June 26, 2002. Justin Sullivan / Getty Images
February 22 is the birthday of conservationist and beloved TV personality "Crocodile Hunter" Steve Irwin, who would have been 57 years old today.
Irwin's life was tragically cut short when the barb from a stingray went through his chest while he was filming in 2006, but his legacy of loving and protecting wildlife lives on, most recently in a Google Doodle today honoring his birthday.
Left: Youtube / Screenshot, Right: alle12 / Getty Images
By Dan Nosowitz
That video showed the extrusion of a bubblegum-pink substance oozing into a coiled pile, something between Play-Doh, sausage and soft-serve strawberry ice cream. Branded "pink slime"—the name came from an email sent by a USDA microbiologist in 2002—this stuff was actually beef, destined for supermarkets and fast-food burgers.
Climate activist Greta Thunberg addresses the European Commission on Feb. 21 in Brussels, Belgium. Sylvain Lefevre / Getty Images
By Julia Conley
Sixteen-year-old climate action leader Greta Thunberg stood alongside European Commission President Jean-Claude Juncker Thursday in Brussels as he indicated—after weeks of climate strikes around the world inspired by the Swedish teenager—that the European Union has heard the demands of young people and pledged a quarter of $1 trillion budget over the next seven years to address the crisis of a rapidly heating planet.

In the financial period beginning in 2021, Juncker said, the EU will devote a quarter of its budget to solving the crisis.