This website uses cookies to ensure you get the best experience while browsing it. By clicking 'Got It' you're accepting these terms.
It's Time to Change the Mining Law of 1872
Oct. 01, 2014 10:43AM EST
Energy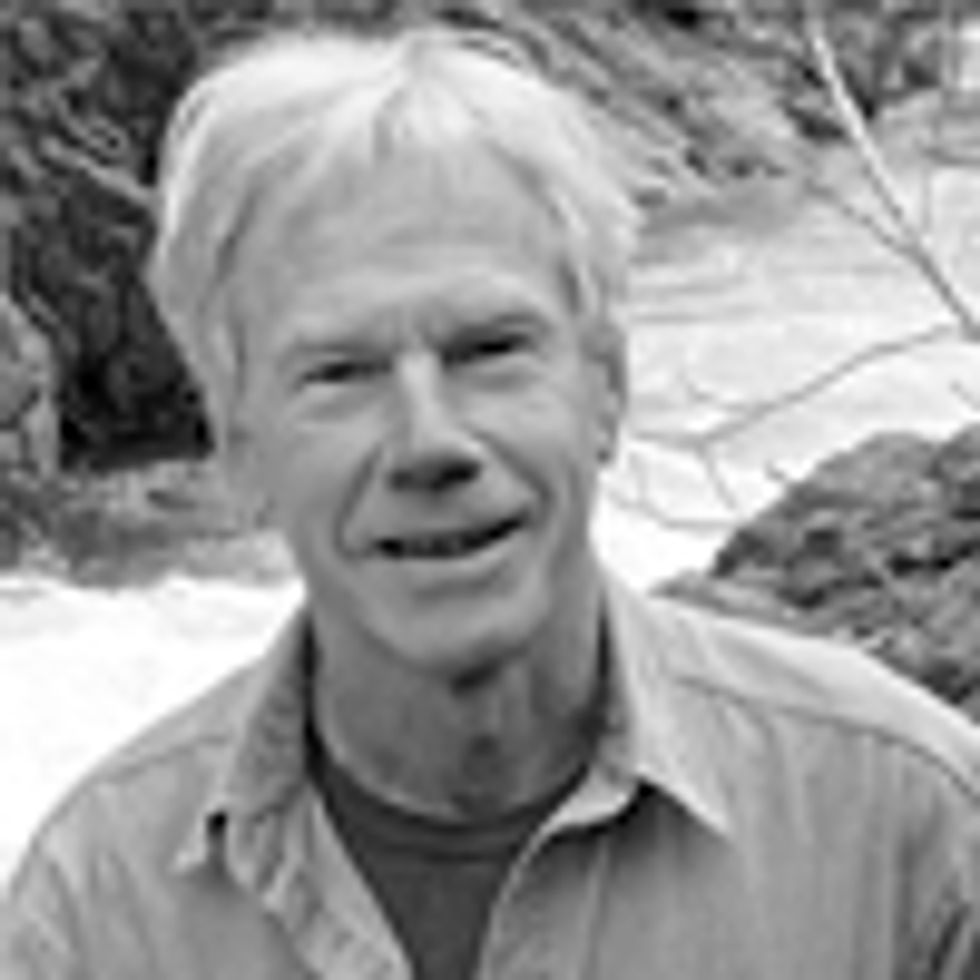 Imagine having transportation being governed by laws passed before cars were invented. Or communications dictated by edicts predating telephones. Or public lands managed by rules passed when national forests didn't even exist.
Written when sourdoughs were swinging pickaxes to chip away at their elusive fortunes, the Mining Law of 1872 remains in effect, though equipment six-stories tall can now remove entire mountaintops in a matter of days. With full protection of the law, foreign interests claim public land belonging to all Americans and preempt it for their own profits. Mining companies have bought hundreds of thousands of acres of public land for prices frozen during Ulysses S. Grant's presidency at less than $5 per acre.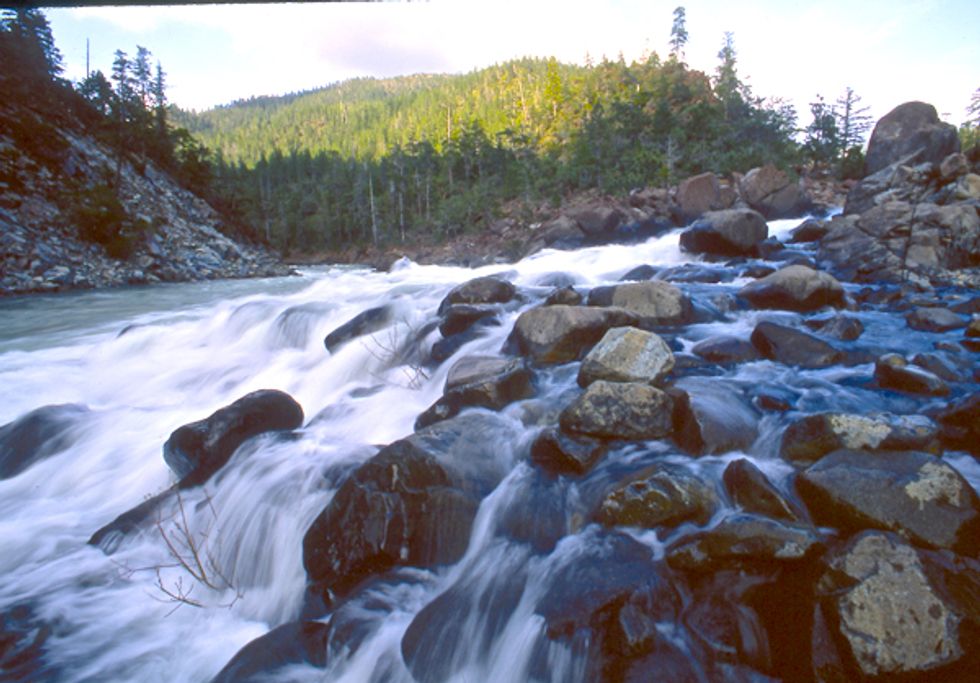 Revenues enriching the extraction companies total in the hundreds of billions, but not a dime in royalties have been paid for these minerals taken from National Forest or Bureau of Land Management property. Safeguards to protect everyone's water, air and vistas are totally absent from the Mining Law. It enables faceless corporations to deplete our land and pollute our streams and then retreat to their nether land of offshore unaccountability when the bills come due. Declaring bankruptcy is easy and common once the profitable mining is done.
Just because a law is old doesn't mean it's bad. But here we're not talking about the Constitution or the Bill of Rights. Rather, the mining directive was steeped in corruption when it passed, and it has only become more toxic with the passage of time, with the growth of technology, and with the greed of globalism.
This statute's "rationale"—to use the term loosely—was based on the "need" to open the West to settlement. Since then, the crossroads of Los Angeles, Seattle, and Portland have become the cities we know. When the law was passed, wagon travel on the Oregon Trail was the primary means of crossing the country. But the Mining Law remains, just as potent as ever in its destructive power.
According to the U.S. Environmental Protection Agency, mining under this rubric now pollutes 40 percent of the headwaters of western waterways with toxic chemicals that ruin our urban and farm water supplies, fisheries, recreation sites and backyards. To clean up the mess, taxpayers would have to shell out $50 billion.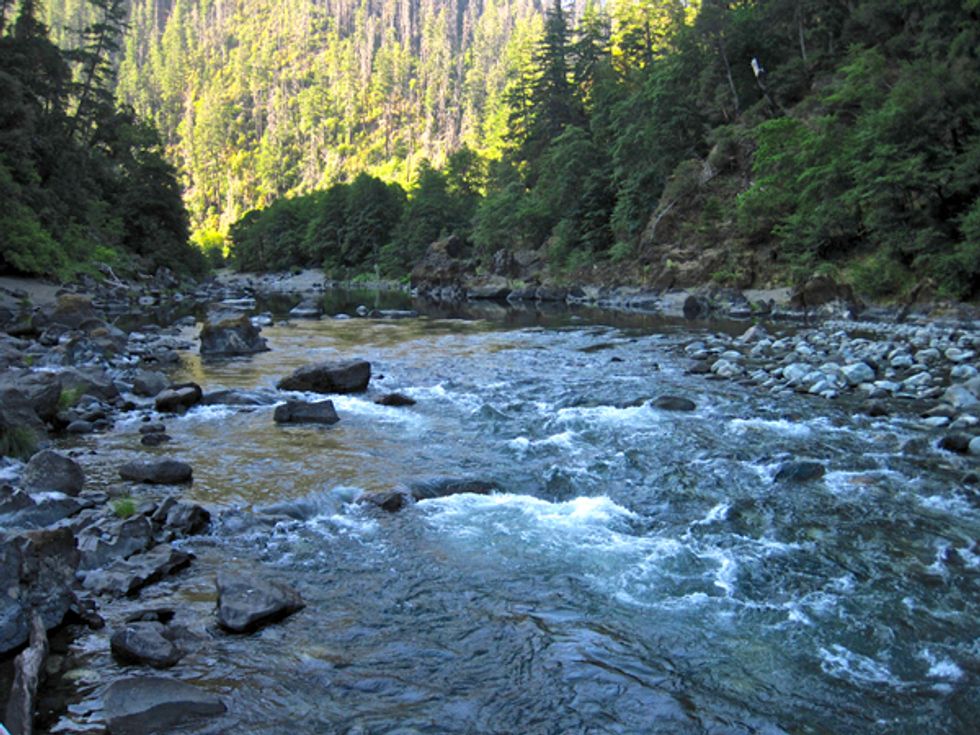 To be clear, gravel mining, coal mining and drilling for oil and gas are covered by updated laws. But those who excavate open-pits for copper or decapitate entire mountaintops for a bit of nickel or other "hard rock" minerals get a free ride on taxpayers' backs. Proposals for mines of these types now typically come from foreign corporations.
Reform of the Mining Law is urgent throughout the West. Even in Oregon—one of the less-mined states—lands and waters have endured wreckage at sites such as the Formosa Mine—easily seen on Google Earth near Riddle, south of Roseburg—with its lead, zinc, cadmium and other poisons leaking into Umpqua River tributaries. Here the public costs of cleanup are estimated at $20 million. A Canadian corporation declared bankruptcy and abandoned that mine in 1993, now a Superfund toxic waste site.
This legacy is repeated dozens and hundreds of sites across the west. And perhaps more importantly, threats loom for uncontrolled new mines. Proposals menace iconic streams such as the Illinois and Rogue of Oregon and the Smith of California. Stripping for nickel at those sites would pollute some of our finest salmon and steelhead waters—resources that communities and whole regions depend upon. This archaic law binds us to the same mistakes tomorrow that we've been making for 142 years.
Congressman Peter DeFazio of Oregon has introduced legislation to reform this relic of a long-gone era. Do we really have to live under a law based on a misguided choice in 1872? Let's get over it.
Tim Palmer is the author of Field Guide to Oregon Rivers, Rivers of America, Rivers of California and other books.
YOU MIGHT ALSO LIKE
'Most Endangered' River in the Nation
America's Beloved River Up for Grabs
EcoWatch Daily Newsletter
Mapping Urban Heat through Portland State University /
video
Concrete and asphalt absorb the sun's energy. So when a heat wave strikes, city neighborhoods with few trees and lots of black pavement can get hotter than other areas — a lot hotter.
The Rio San Antonio, in the headwaters basin of the Rio Grande in New Mexico, will lose federal protections under a new rule. Bob Wick / BLM California
By Tara Lohan
The Santa Fe River starts high in the forests of New Mexico's Sangre de Cristo mountains and flows 46 miles to the Rio Grande. Along the way it plays important roles for wildlife, irrigation, recreation and other cultural uses, and provides 40 percent of the water supply for the city of Santa Fe's 85,000 residents.
Climate activists protest Chase Bank's continued funding of the fossil fuel industry on May 16, 2019 by setting up a tripod-blockade in midtown Manhattan, clogging traffic for over an hour. Michael Nigro / Pacific Press / LightRocket / Getty Images
By Julia Conley
Climate campaigners on Friday expressed hope that policymakers who are stalling on taking decisive climate action would reconsider their stance in light of new warnings from an unlikely source: two economists at J.P. Morgan Chase.
Protesters holding signs in solidarity with the Wet'suwet'en Nation outside the Canadian Consulate in NYC. The Indigenous Peoples Day NYC Committee (IPDNYC), a coalition of 13 Indigenous Peoples and indigenous-led organizations gathered outside the Canadian Consulate and Permanent Mission to the UN to support the Wet'suwet'en Nation in their opposition to a Coastal GasLink pipeline scheduled to enter their traditional territory in British Columbia, Canada. Erik McGregor / LightRocket / Getty Images
Tensions are continuing to rise in Canada over a controversial pipeline project as protesters enter their 12th day blockading railways, demonstrating on streets and highways, and paralyzing the nation's rail system