This website uses cookies to ensure you get the best experience while browsing it. By clicking 'Got It' you're accepting these terms.


The best of EcoWatch, right in your inbox. Sign up for our email newsletter!
It Wasn't Only Exxon That Knew About Global Warming Since the 1970s
Dec. 24, 2015 09:55AM EST
Climate
It wasn't just Exxon that knew fossil fuels were cooking the planet.
New investigative reporting by Neela Banerjee with Inside Climate News revealed on Tuesday that scientists and engineers from nearly every major U.S. and multinational oil and gas company may have for decades known about the impacts of carbon emissions on the climate.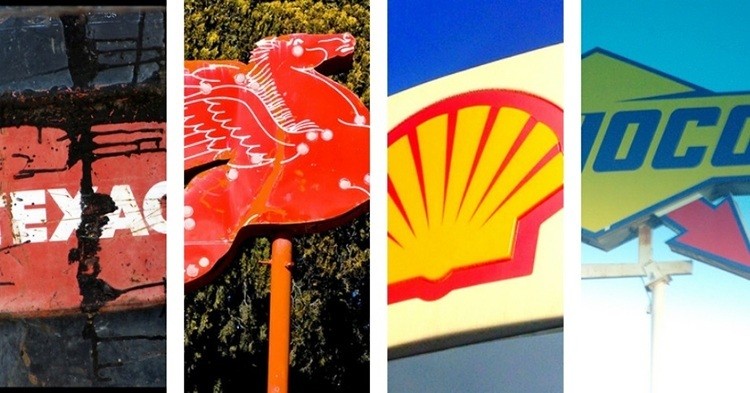 Between 1979 and 1983, the American Petroleum Institute (API), the industry's most powerful lobby group, ran a task force for fossil fuel companies to "monitor and share climate research," according to internal documents obtained by Inside Climate News.
According to the reporting:
Like Exxon, the companies also expressed a willingness to understand the links between their product, greater CO2 concentrations and the climate, the papers reveal. Some corporations ran their own research units as well, although they were smaller and less ambitious than Exxon's and focused on climate modeling, said James J. Nelson, the former director of the task force.
"It was a fact-finding task force," Nelson said in an interview. "We wanted to look at emerging science, the implications of it and where improvements could be made, if possible, to reduce emissions."
The "CO2 and Climate Task Force," which changed in 1980 its name to the "Climate and Energy Task Force," included researchers from Exxon, Mobil, Chevron, Amoco, Phillips, Texaco, Shell, Sunoco and Sohio, among others.
One memo by an Exxon task force representative pointed to 1979 "background paper on CO2," which "predicted when the first clear effects of climate change might be felt," noting that the concentration of carbon dioxide in the atmosphere was rising steadily.
And at a February 1980 meeting in New York, the task force invited Professor John A. Laurmann of Stanford University to brief members about climate science.
"In his conclusions section, Laurmann estimated that the amount of CO2 in the atmosphere would double in 2038, which he said would likely lead to a 2.5 degrees Celsius rise in global average temperatures with 'major economic consequences,'" Banerjee reports. He then told the task force that models showed a 5 degrees Celsius rise by 2067, with 'globally catastrophic effects,'" Banerjee reports.
The documents show that API members, at one point, considered an alternative path in the face of these dire predictions:
Bruce S. Bailey of Texaco offered "for consideration" the idea that "an overall goal of the Task Force should be to help develop ground rules for energy release of fuels and the cleanup of fuels as they relate to CO2 creation," according to the minutes of a meeting on Feb. 29, 1980.
The minutes also show that the task force discussed a "potential area" for research and development that called for it to "'Investigate the Market Penetration Requirements of Introducing a New Energy Source into World Wide Use.' This would include the technical implications of energy source changeover, research timing and requirements."
"Yet," Banerjee notes, "by the 1990s, it was clear that API had opted for a markedly different approach to the threat of climate change."
The lobby group teamed up with Exxon and others to form the Global Climate Coalition (GCC), which successfully lobbied the U.S. to withdraw from the Kyoto Protocol.
The damning revelations are the latest in an ongoing investigation into what the fossil fuel industry knew about climate change and then suppressed for decades—all while continuing to profit from the planet's destruction.
Reports that Exxon, specifically, lied about climate change were published early October in the Los Angeles Times, mirroring a separate but similar investigation by Inside Climate News in September. Those findings set off a storm of outrage, including a probe by the New York Attorney General.
Nelson, a former head of the API task force, told Banerjee that with the growing powers of the Environmental Protection Agency (EPA) in the early 1980's, API decided to shift gears.
"They took the environmental unit and put it into the political department, which was primarily lobbyists," he said. "They weren't focused on doing research or on improving the oil industry's impact on pollution. They were less interested in pushing the envelope of science and more interested in how to make it more advantageous politically or economically for the oil industry. That's not meant as a criticism. It's just a fact of life."
YOU MIGHT ALSO LIKE
15 Extreme Weather Events That Rocked the Planet in 2015
New Version of Beloved Holiday Poem Exposes Corporate Polluters Latest Attack on Clean Power Plan
Washington Post Writer Finally Discloses He's a Shill for Fossil Fuel Industry
Erin Brockovich: Porter Ranch Gas Leak Is Worst Environmental Disaster Since BP Oil Spill
EcoWatch Daily Newsletter
PhotoAlto / Laurence Mouton / Getty Images
By Ana Reisdorf, MS, RD
You've probably heard the buzz around collagen supplements and your skin by now. But is the hype really that promising? After all, research has pointed to both the benefits and downsides of collagen supplements — and for many beauty-conscious folk, collagen isn't vegan.
Pixabay
By Marlene Cimons
Neil Pederson's introduction to tree rings came from a "sweet and kindly" college instructor, who nevertheless was "one of the most boring professors I'd ever experienced," Pederson said. "I swore tree rings off then and there." But they kept coming back to haunt him.
Aerial view of the explosion site of a chemical factory on March 22 in Yancheng, Jiangsu Province of China. Caixin Media / VCG / Getty Images)
At least 47 people have died in an explosion at a plant in Yancheng, China Thursday run by a chemical company with a history of environmental violations, Sky News reported.
A fishmonger in Elmina, a fishing port in the Central Region of Ghana. Environmental Justice Foundation
By Daisy Brickhill
Each morning, men living in fishing communities along Ghana's coastline push off in search of the day's catch. But when the boats come back to shore, it's the women who take over.
Pexels
By Sam Nickerson
Links between excess sugar in your diet and disease have been well-documented, but new research by Harvard's School of Public Health might make you even more wary of that next soda: it could increase your risk of an early death.
The study, published this week in the American Heart Association's journal Circulation, found that drinking one or two sugar-sweetened beverages (SSBs) each day — like sodas or sports drinks — increases risk of an early death by 14 percent.
Tyson Foods is recalling approximately 69,093 pounds of frozen chicken strips because they may have been contaminated with pieces of metal, the U.S. Department of Agriculture (USDA) Food Safety and Inspection Service (FSIS) announced Thursday.
The affected products were fully-cooked "Buffalo Style" and "Crispy" chicken strips with a "use by" date of Nov. 30, 2019 and an establishment number of "P-7221" on the back of the package.
"FSIS is concerned that some product may be in consumers' freezers," the recall notice said. "Consumers who have purchased these products are urged not to consume them. These products should be thrown away or returned to the place of purchase."
Environmental exposure to pesticides, both before birth and during the first year of life, has been linked to an increased risk of developing autism spectrum disorder, according to the largest epidemiological study to date on the connection.
The study, published Wednesday in BMJ, found that pregnant women who lived within 2,000 meters (approximately 1.2 miles) of a highly-sprayed agricultural area in California had children who were 10 to 16 percent more likely to develop autism and 30 percent more likely to develop severe autism that impacted their intellectual ability. If the children were exposed to pesticides during their first year of life, the risk they would develop autism went up to 50 percent.