This website uses cookies to ensure you get the best experience while browsing it. By clicking 'Got It' you're accepting these terms.
It Wasn't Only Exxon That Knew About Global Warming Since the 1970s
Dec. 24, 2015 09:55AM EST
Climate
It wasn't just Exxon that knew fossil fuels were cooking the planet.
New investigative reporting by Neela Banerjee with Inside Climate News revealed on Tuesday that scientists and engineers from nearly every major U.S. and multinational oil and gas company may have for decades known about the impacts of carbon emissions on the climate.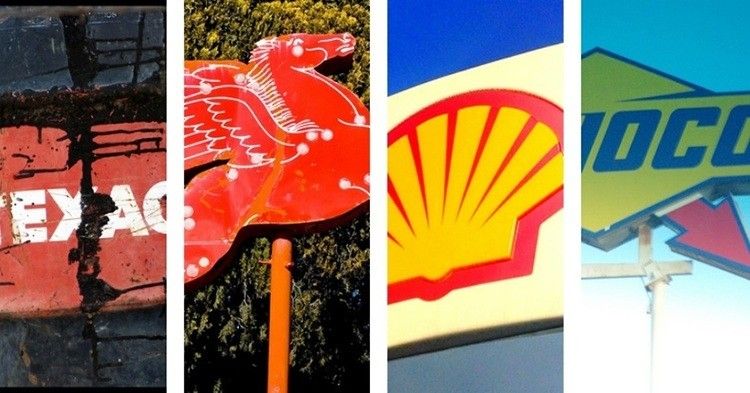 Between 1979 and 1983, the American Petroleum Institute (API), the industry's most powerful lobby group, ran a task force for fossil fuel companies to "monitor and share climate research," according to internal documents obtained by Inside Climate News.
According to the reporting:
Like Exxon, the companies also expressed a willingness to understand the links between their product, greater CO2 concentrations and the climate, the papers reveal. Some corporations ran their own research units as well, although they were smaller and less ambitious than Exxon's and focused on climate modeling, said James J. Nelson, the former director of the task force.
"It was a fact-finding task force," Nelson said in an interview. "We wanted to look at emerging science, the implications of it and where improvements could be made, if possible, to reduce emissions."
The "CO2 and Climate Task Force," which changed in 1980 its name to the "Climate and Energy Task Force," included researchers from Exxon, Mobil, Chevron, Amoco, Phillips, Texaco, Shell, Sunoco and Sohio, among others.
One memo by an Exxon task force representative pointed to 1979 "background paper on CO2," which "predicted when the first clear effects of climate change might be felt," noting that the concentration of carbon dioxide in the atmosphere was rising steadily.
And at a February 1980 meeting in New York, the task force invited Professor John A. Laurmann of Stanford University to brief members about climate science.
"In his conclusions section, Laurmann estimated that the amount of CO2 in the atmosphere would double in 2038, which he said would likely lead to a 2.5 degrees Celsius rise in global average temperatures with 'major economic consequences,'" Banerjee reports. He then told the task force that models showed a 5 degrees Celsius rise by 2067, with 'globally catastrophic effects,'" Banerjee reports.
The documents show that API members, at one point, considered an alternative path in the face of these dire predictions:
Bruce S. Bailey of Texaco offered "for consideration" the idea that "an overall goal of the Task Force should be to help develop ground rules for energy release of fuels and the cleanup of fuels as they relate to CO2 creation," according to the minutes of a meeting on Feb. 29, 1980.
The minutes also show that the task force discussed a "potential area" for research and development that called for it to "'Investigate the Market Penetration Requirements of Introducing a New Energy Source into World Wide Use.' This would include the technical implications of energy source changeover, research timing and requirements."
"Yet," Banerjee notes, "by the 1990s, it was clear that API had opted for a markedly different approach to the threat of climate change."
The lobby group teamed up with Exxon and others to form the Global Climate Coalition (GCC), which successfully lobbied the U.S. to withdraw from the Kyoto Protocol.
The damning revelations are the latest in an ongoing investigation into what the fossil fuel industry knew about climate change and then suppressed for decades—all while continuing to profit from the planet's destruction.
Reports that Exxon, specifically, lied about climate change were published early October in the Los Angeles Times, mirroring a separate but similar investigation by Inside Climate News in September. Those findings set off a storm of outrage, including a probe by the New York Attorney General.
Nelson, a former head of the API task force, told Banerjee that with the growing powers of the Environmental Protection Agency (EPA) in the early 1980's, API decided to shift gears.
"They took the environmental unit and put it into the political department, which was primarily lobbyists," he said. "They weren't focused on doing research or on improving the oil industry's impact on pollution. They were less interested in pushing the envelope of science and more interested in how to make it more advantageous politically or economically for the oil industry. That's not meant as a criticism. It's just a fact of life."
YOU MIGHT ALSO LIKE
15 Extreme Weather Events That Rocked the Planet in 2015
New Version of Beloved Holiday Poem Exposes Corporate Polluters Latest Attack on Clean Power Plan
Washington Post Writer Finally Discloses He's a Shill for Fossil Fuel Industry
Erin Brockovich: Porter Ranch Gas Leak Is Worst Environmental Disaster Since BP Oil Spill
EcoWatch Daily Newsletter
An African elephant is pictured on November 19, 2012, in Hwange National Park in Zimbabwe. MARTIN BUREAU / AFP / Getty Images
The unprecedented drought that has caused a water crisis in Zimbabwe has now claimed the life of at least 55 elephants since September, according to a wildlife spokesman, as CNN reported.
Maria Dornelas.
By John C. Cannon
Life is reshuffling itself at an unsettling clip across Earth's surface and in its oceans, a new study has found.
An Exxon station in Florida remains open despite losing its roof during Hurricane Katrina on Aug. 29, 2005. Florida Air National Guard photo by Master Sgt. Shaun Withers
The country's largest fossil fuel company goes on trial today to face charges that it lied to investors about the safety of its assets in the face of the climate crisis and potential legislation to fight it, as the AP reported.
El Niño's effect on Antarctica is seen in a tabular iceberg off of Thwaites ice shelf. Jeremy Harbeck / NASA
El Niños are getting stronger due to climate change, according to a new study in Monday's Proceedings of the National Academy of Sciences.
By Julia Ries
Antibiotic resistance has doubled in the last 20 years.
Additionally a new study found one patient developed resistance to a last resort antibiotic in a matter of weeks.
Health experts say antibiotic prescriptions should only be given when absolutely necessary in order to avoid growing resistance.
Over the past decade, antibiotic resistance has emerged as one of the greatest public health threats.
Pexels
There are hundreds of millions of acres of public land in the U.S., but not everyone has had the chance to hike in a national forest or picnic in a state park.
Workers attend to a rooftop solar panel project on May 14, 2017 in Wuhan, China. Kevin Frayer / Getty Images
By Simon Evans
Renewable sources of electricity are set for rapid growth over the next five years, which could see them match the output of the world's coal-fired power stations for the first time ever.