It Just Got Easier for Companies Like Facebook and Google to Measure Their Investments in Renewable Energy
Jan. 20, 2015 11:21AM EST
Business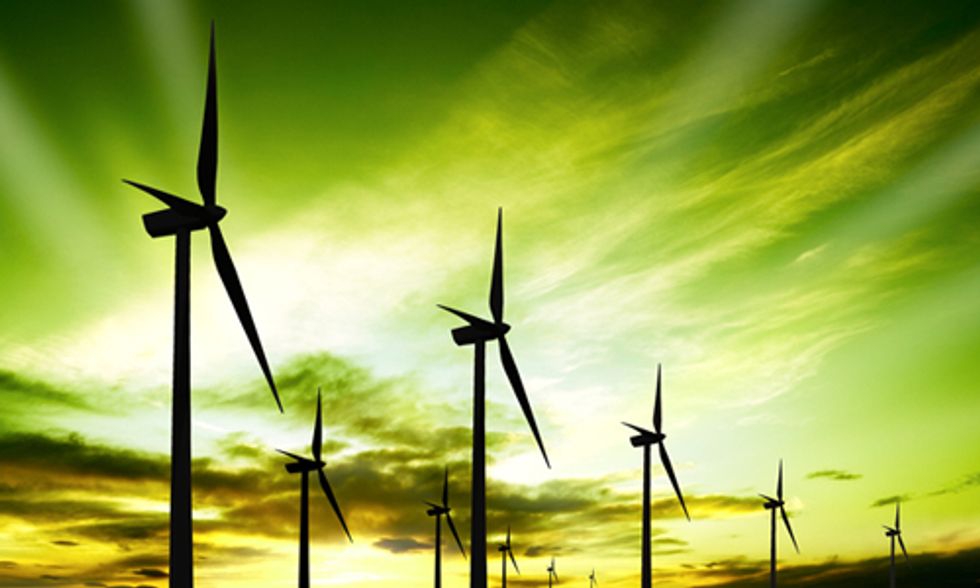 In the last decade, companies have responded to growing demand among consumers to incorporate sustainability into their business plans. And now forward-thinking companies realize that climate change threatens their bottom line. Renewable energy investments expanded to $310 billion dollars in 2014, up from $60 billion a decade ago. The numbers don't lie: companies are ditching fossil fuels for renewable energy. But when it comes to choosing a low-carbon electricity supply, it can be challenging for businesses to know which route to take.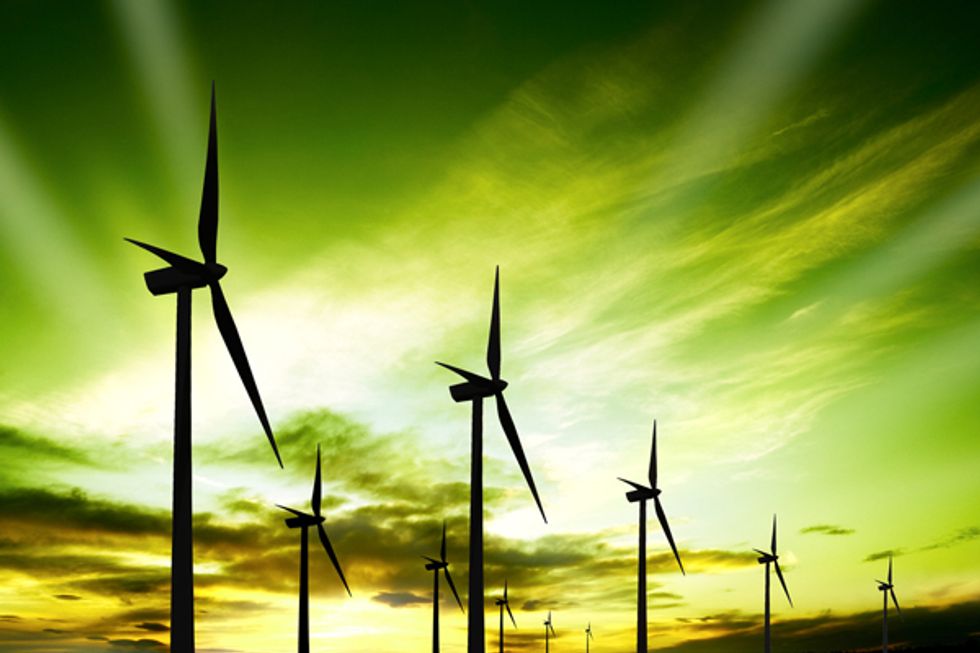 Photo credit: Shutterstock
There are "power purchase agreements, electricity contracts, on-site versus off-site projects and renewable energy certificates, all of which can vary by country." Now, new guidelines from the World Resources Institute will make it easier for companies to find low-carbon energy sources and more accurately report their carbon footprints.
It's absolutely necessary that companies look at their carbon footprint since "companies consume half of all electricity produced so any solution for reducing global emissions has to address the electricity sector," said Mary Sotos of the World Resources Institute. Sotos is the lead author on the report.
The guideline, Greenhouse Gas (GHG) Protocol Scope 2 Guidance, is the first major update to the GHG Protocol Corporate Accounting and Reporting Standard, which is "the most widely used international accounting tool for government and business leaders to understand, quantify and manage greenhouse gas emissions." These new guidelines provide a more consistent and transparent way for companies to choose energy sources and report their emissions to programs like CDP and The Climate Registry. Eight-six percent of Fortune 500 companies responded to the CDP using the GHG Protocol in 2014. Now, these reporting programs will require companies to provide even more information.
"This guidance represents a critical evolution in corporate sustainability reporting. Investors and other stakeholders have been calling for companies to disclose more consistent, transparent data on their electricity emissions and renewable energy purchases. By using this guidance, companies reporting to CDP can now achieve this," said Pedro Faria, technical director, CDP.
The Scope 2 Guidance included input from more than 200 representatives from companies, electric utilities, government agencies, academics, industry associations and civil society groups in 23 countries. The report includes case studies of 12 companies that already use the new guidance, including Facebook, Google, Mars and EDF Energy.
Kevin Rabinovitch, Global Sustainability Director, Mars Incorporated said, "This guidance is a powerful tool to help corporations achieve ambitious, science-based climate targets ... Case in point, this guidance helped Mars decide to create a 200 MW wind farm in the United States last year."
"Acting now on climate change is a must for all actors in society," said Anna Gedda, Head of Sustainability, H&M. "With electricity use in our stores accounting for over 80 percent of our operations' GHG emissions, setting our 100 percent renewable electricity target and our science-based GHG reduction target would not have been possible without the clarity that this guidance provides."
YOU MIGHT ALSO LIKE
UN Climate Chief: Carbon Bubble Is Now a Reality
7 Issues President Obama Should Mention in State of the Union
EcoWatch Daily Newsletter
Related Articles from EcoWatch
Recent Stories from EcoWatch