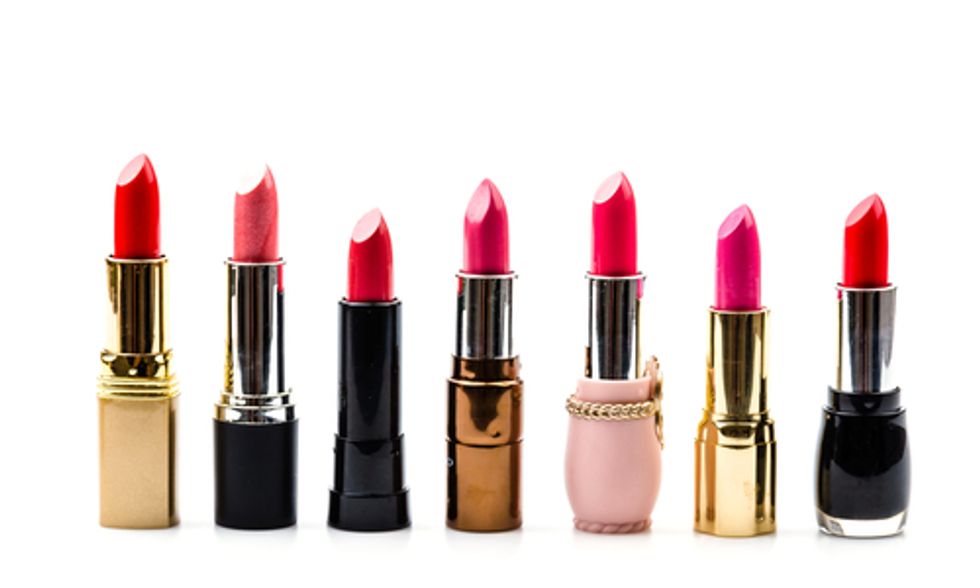 Why lead is still allowed in lipstick is beyond me. This heavy metal is a toxic chemical, yet it is frequently found in the pigments used to color lipstick and make it shimmer. Even though it's been removed from paint and gasoline, lead is still allowed in cosmetics. Says Health Canada:
Exposure to lead may have subtle effects on the intellectual development of infants and children. Infants and toddlers are particularly vulnerable to the harmful effects of lead because they are undergoing a period of rapid development; furthermore, their growing bodies absorb lead more easily and excrete lead less efficiently than adults. In addition, infants and young children are more likely to ingest lead because of their natural habit of putting objects into their mouths… Lead can stay in the body for over 30 years following exposure.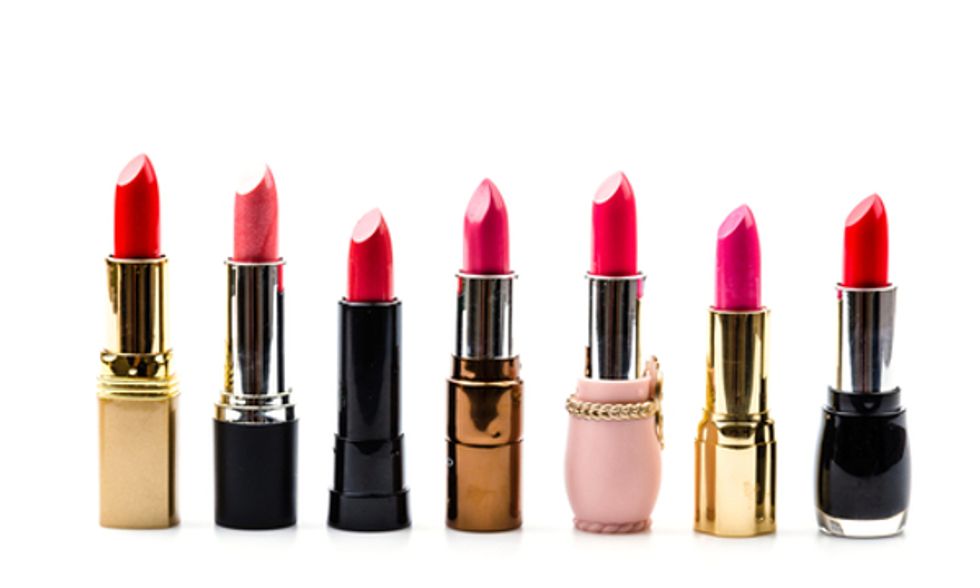 FDA found noticeable amounts of lead in over 400 brands of lipstick. Photo courtesy of Shutterstock
Research from the U.S. Food and Drug Administration (FDA) found noticeable amounts of lead in over 400 brands of lipstick, including those most commonly sold in grocery stores and pharmacies. FDA says that it is not concerned because lipstick is a "topical" product that is not intended to be "ingested." In other words, the agency is acting as if lipstick stays on lips. But if you wear lipstick, you know that's not true. We lick our lips all day long, which means that we're eating lipstick all day long, and reapplying it all day long, too.
Shouldn't the message be, don't allow lead in lipstick, and especially don't eat it?
Until lipstick manufacturers get the lead out, here's what you can do to protect yourself.
1. Choose lighter colors over darker ones, and matte over shimmer.
Research has found that darker reds and browns often contain more lead and other heavy metals than lighter hues. Shimmery lipstick usually contains tiny particles of mica, which is made up of lead and other metals, so use those on special occasions rather than every day.
2. Buy healthier lipstick.
It is almost impossible to read the tiny print on the label of a lipstick tube or package, but even if you could, you wouldn't find "lead" listed as an ingredient. Your best defense is to get to know cosmetics companies that manufacture products primarily from plant-based materials (including coconut butter, shea butter, essential oils and colors derived from plants rather than mineral pigments and even insects). Check the Skin Deep Cosmetics Database for rankings of lipsticks according to the safety of their ingredients.
3. Use less lipstick, more plant-based lip balm.
If your goal is primarily to keep your lips moist, use a plant-based balm rather than a traditional lipstick. I sometimes apply a lipstick with some color, then overlay some balm, and then reapply the balm throughout the day. Resist the urge to re-color your lips every hour or so.
4. Keep lipstick out of the reach of kids.
An advisory committee to the U.S. Centers for Disease Control and Prevention has declared that there is no safe level of lead for children and stressed the importance of preventing lead exposure for kids and pregnant women. Avoid "kiddie lipstick" and don't let your children play with your "grown up" lipstick.
What natural ways do you color your lips? Or have you given up on lipstick altogether?
EcoWatch Daily Newsletter
Related Articles from EcoWatch
Recent Stories from EcoWatch