This website uses cookies to ensure you get the best experience while browsing it. By clicking 'Got It' you're accepting these terms.
Is the Chemical Acrylamide in Coffee Harmful to Your Health?
Feb. 09, 2016 01:21PM EST
Food
The health benefits of drinking coffee are pretty impressive.
It has been shown to enhance brain function, increase metabolic rate and improve exercise performance (1, 2, 3).
A regular intake has also been linked with a lower risk of dementia, Alzheimer's, Parkinson's and type 2 diabetes (4, 5, 6, 7, 8, 9, 10).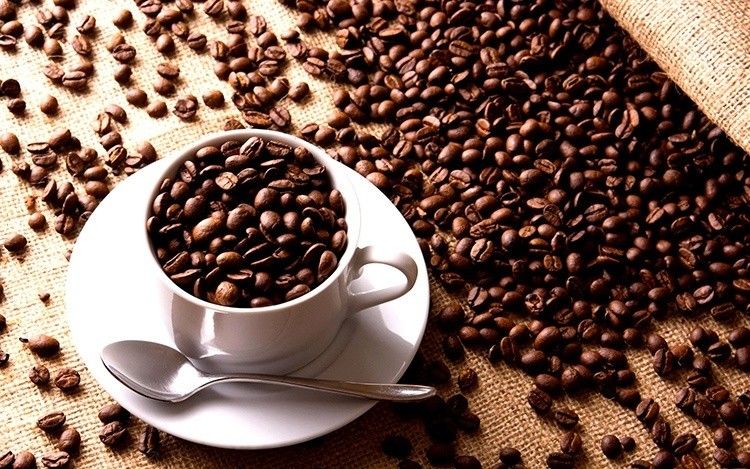 However, coffee also contains a potentially harmful chemical called acrylamide.
What is Acrylamide?
The chemical acrylamide (or acrylic amide) is a white, odorless, crystal compound. It has the chemical formula C3H5NO.
It's used to make plastics and treat waste water, among other things.
Overexposure at work can cause damage to the nervous system and it's also thought to increase the risk of cancer (13, 14, 15).
Day-to-day we are exposed to acrylamide through smoking and secondhand smoke, as well as personal care products and household items.
In 2002, Swedish scientists also discovered it in a wide range of foods, including baked goods and coffee (16).
Scientists believe the acrylamide in food is a product of the Maillard reaction. This reaction occurs when sugars and amino acids are heated above 248 F or 120 C (17, 18).
What we do know is that when coffee beans are roasted, acrylamide is formed. There's no way to remove acrylamide from coffee, so when you drink it, you're exposing yourself to the chemical (19).
Bottom Line: Acrylamide is a potentially harmful chemical formed during the coffee bean roasting process.
Is Acrylamide Really Harmful?
Acrylamide can definitely be harmful.
Yet, as is often the case in nutrition, the devil is in the dose.
Workplace exposure to very high doses of acrylamide can cause nerve damage and disorders of the nervous system (13, 14).
Studies in animals have also repeatedly shown that acrylamide causes cancer when eaten.
However, the doses given to animals have been 1000–100,000 times larger than the amounts humans are exposed to through diet.
Humans also metabolize acrylamide differently, so we are exposed to a lower dose of the chemical when our body breaks it down (20).
Unfortunately, there are few human studies on the safety of acrylamide in food and the results have been inconsistent (21).
It's also important to keep in mind that acrylamide is not a new problem. Despite only recently being discovered in our food, it's likely to have been there in some amount since man started cooking.
Bottom Line: Workplace exposure to high amounts of acrylamide can cause nerve damage. In very high doses, acrylamide is known to cause cancer in animals. We don't know how much of it is safe for humans.
How Much Acrylamide Does Coffee Contain?
The amount of acrylamide in coffee varies greatly.
A 2013 study analyzed 42 samples of coffee, including 11 instant coffees and three coffee substitutes (grain coffee).
They found instant coffee to have 100 percent more acrylamide than fresh roasted coffee, while coffee substitutes had 300 percent more (22).
They also noted that acrylamide levels peak early in the heating process and then decline. So lighter colored coffee beans have more acrylamide than darker ones that are roasted longer.
Bottom Line: The amount of acrylamide in coffee can vary greatly. Well roasted, dark, fresh coffee beans are likely to have the lowest amount.
Is Drinking Coffee Risky?
While a link between acrylamide intake and cancer in humans hasn't been proven, it cannot be ruled out.
However, coffee drinking has not been shown to increase your risk of cancer. In fact, it's linked with a reduced risk of developing some types of cancers (23).
For example, in one study, people who increased their coffee intake by 2 cups per day had a 40 percent lower risk of liver cancer (24).
Coffee drinking is also linked to a plethora of other health benefits, such as living longer and a reduced risk of many diseases.
Bottom Line: Coffee hasn't been shown to increase your risk of cancer. It has actually been linked with a reduced risk of some types of cancers, such as liver cancer.
Should You Stop Drinking Coffee to Avoid Acrylamide?
Avoiding acrylamide completely is not possible.
At the moment we consume less acrylamide than the maximum exposure levels recommended by the European Food Safety Authority (25).
While it's not possible to buy coffee that is completely free of acrylamide, the coffee industry is working on practical solutions to reduce its presence (26, 27).
Given the potential health benefits of coffee, it's not something you need to cut out.
Bottom Line: Coffee contains many other chemicals that may be beneficial to your health; cutting it out isn't necessary.
How to Minimize Your Acrylamide Exposure
There is no evidence that small amounts of dietary acrylamide cause harm.
However, if you are concerned, then here are a few steps you can take to minimize your exposure:
Quit smoking and try to minimize your exposure to secondhand smoke.
Keep frying to a minimum, as it produces the most acrylamide of all cooking methods.
Try not to burn or char foods on the grill.
Toast bread to a light brown color and avoid burnt toast.
Let your bread dough proof longer—the fermentation of yeast reduces the amount of asparagine in the dough, so less acrylamide is made (29).
Choose dark roasted coffee and avoid instant coffee and coffee alternatives.
Bottom Line: Completely avoiding acrylamide is impossible. However, you can make a few changes to reduce your acrylamide intake.
Take Home Message
Coffee contains various substances that are linked to positive effects on health.
These outweigh the potential negative effects of acrylamide, so there's no need to stop drinking coffee if you enjoy it.
This article was reposted from our media associate Authority Nutrition.
YOU MIGHT ALSO LIKE
5 Non-Stick Pans That Won't Give You Cancer
The Truth About Gluten: Is it Healthy for Me?
Dr. Mark Hyman: The Secret Fat That Makes You Thin
EcoWatch Daily Newsletter
Eduardo Velev cools off in the spray of a fire hydrant during a heatwave on July 1, 2018 in Philadelphia. Jessica Kourkounis / Getty Images
By Adrienne L. Hollis
Because extreme heat is one of the deadliest weather hazards we currently face, Union of Concerned Scientist's Killer Heat Report for the U.S. is the most important document I have read. It is a veritable wake up call for all of us. It is timely, eye-opening, transparent and factual and it deals with the stark reality of our future if we do not make changes quickly (think yesterday). It is important to ensure that we all understand it. Here are 10 terms that really help drive home the messages in the heat report and help us understand the ramifications of inaction.
Senator Graham returns after playing a round of golf with Trump on Oct. 14, 2017 in Washington, DC. Ron Sachs – Pool / Getty Images
Lindsey Graham, the South Carolina Senate Republican who has been a close ally of Donald Trump, did not mince words last week on the climate crisis and what he thinks the president needs to do about it.
Golde Wallingford submitted this photo of "Pure Joy" to EcoWatch's first photo contest. Golde Wallingford
EcoWatch is pleased to announce our third photo contest!

A small Bermuda cedar tree sits atop a rock overlooking the Atlantic Ocean. todaycouldbe / iStock / Getty Images Plus
By Marlene Cimons
Kyle Rosenblad was hiking a steep mountain on the island of Maui in the summer of 2015 when he noticed a ruggedly beautiful tree species scattered around the landscape. Curious, and wondering what they were, he took some photographs and showed them to a friend. They were Bermuda cedars, a species native to the island of Bermuda, first planted on Maui in the early 1900s.
krisanapong detraphiphat / Moment / Getty Images
By Grace Francese
You may know that many conventional oat cereals contain troubling amounts of the carcinogenic pesticide glyphosate. But another toxic pesticide may be contaminating your kids' breakfast. A new study by the Organic Center shows that almost 60 percent of the non-organic milk sampled contains residues of chlorpyrifos, a pesticide scientists say is unsafe at any concentration.
The compound of German chemicals and pharmaceuticals giant Bayer in Berlin. ODD ANDERSEN / AFP / Getty Images
U.S. District Judge Vince Chhabria announced his ruling in San Francisco on Monday.
A Masai giraffe and sunset at Masai Mara National Reserve in Kenya. Ayzenstayn / Moment / Getty Images
Another subspecies of giraffe is now officially endangered, conservation scientists announced Thursday.
Trump shakes hands with EPA Administrator Scott Pruitt after announcing his decision for the U.S. to pull out of the Paris agreement on June 1, 2017. Win McNamee / Getty Images