This website uses cookies to ensure you get the best experience while browsing it. By clicking 'Got It' you're accepting these terms.
Is the Chemical Acrylamide in Coffee Harmful to Your Health?
Feb. 09, 2016 01:21PM EST
Food
The health benefits of drinking coffee are pretty impressive.
It has been shown to enhance brain function, increase metabolic rate and improve exercise performance (1, 2, 3).
A regular intake has also been linked with a lower risk of dementia, Alzheimer's, Parkinson's and type 2 diabetes (4, 5, 6, 7, 8, 9, 10).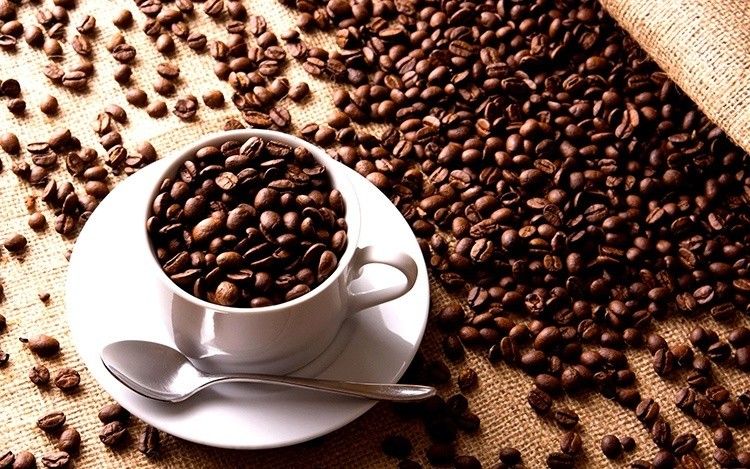 However, coffee also contains a potentially harmful chemical called acrylamide.
What is Acrylamide?
The chemical acrylamide (or acrylic amide) is a white, odorless, crystal compound. It has the chemical formula C3H5NO.
It's used to make plastics and treat waste water, among other things.
Overexposure at work can cause damage to the nervous system and it's also thought to increase the risk of cancer (13, 14, 15).
Day-to-day we are exposed to acrylamide through smoking and secondhand smoke, as well as personal care products and household items.
In 2002, Swedish scientists also discovered it in a wide range of foods, including baked goods and coffee (16).
Scientists believe the acrylamide in food is a product of the Maillard reaction. This reaction occurs when sugars and amino acids are heated above 248 F or 120 C (17, 18).
What we do know is that when coffee beans are roasted, acrylamide is formed. There's no way to remove acrylamide from coffee, so when you drink it, you're exposing yourself to the chemical (19).
Bottom Line: Acrylamide is a potentially harmful chemical formed during the coffee bean roasting process.
Is Acrylamide Really Harmful?
Acrylamide can definitely be harmful.
Yet, as is often the case in nutrition, the devil is in the dose.
Workplace exposure to very high doses of acrylamide can cause nerve damage and disorders of the nervous system (13, 14).
Studies in animals have also repeatedly shown that acrylamide causes cancer when eaten.
However, the doses given to animals have been 1000–100,000 times larger than the amounts humans are exposed to through diet.
Humans also metabolize acrylamide differently, so we are exposed to a lower dose of the chemical when our body breaks it down (20).
Unfortunately, there are few human studies on the safety of acrylamide in food and the results have been inconsistent (21).
It's also important to keep in mind that acrylamide is not a new problem. Despite only recently being discovered in our food, it's likely to have been there in some amount since man started cooking.
Bottom Line: Workplace exposure to high amounts of acrylamide can cause nerve damage. In very high doses, acrylamide is known to cause cancer in animals. We don't know how much of it is safe for humans.
How Much Acrylamide Does Coffee Contain?
The amount of acrylamide in coffee varies greatly.
A 2013 study analyzed 42 samples of coffee, including 11 instant coffees and three coffee substitutes (grain coffee).
They found instant coffee to have 100 percent more acrylamide than fresh roasted coffee, while coffee substitutes had 300 percent more (22).
They also noted that acrylamide levels peak early in the heating process and then decline. So lighter colored coffee beans have more acrylamide than darker ones that are roasted longer.
Bottom Line: The amount of acrylamide in coffee can vary greatly. Well roasted, dark, fresh coffee beans are likely to have the lowest amount.
Is Drinking Coffee Risky?
While a link between acrylamide intake and cancer in humans hasn't been proven, it cannot be ruled out.
However, coffee drinking has not been shown to increase your risk of cancer. In fact, it's linked with a reduced risk of developing some types of cancers (23).
For example, in one study, people who increased their coffee intake by 2 cups per day had a 40 percent lower risk of liver cancer (24).
Coffee drinking is also linked to a plethora of other health benefits, such as living longer and a reduced risk of many diseases.
Bottom Line: Coffee hasn't been shown to increase your risk of cancer. It has actually been linked with a reduced risk of some types of cancers, such as liver cancer.
Should You Stop Drinking Coffee to Avoid Acrylamide?
Avoiding acrylamide completely is not possible.
At the moment we consume less acrylamide than the maximum exposure levels recommended by the European Food Safety Authority (25).
While it's not possible to buy coffee that is completely free of acrylamide, the coffee industry is working on practical solutions to reduce its presence (26, 27).
Given the potential health benefits of coffee, it's not something you need to cut out.
Bottom Line: Coffee contains many other chemicals that may be beneficial to your health; cutting it out isn't necessary.
How to Minimize Your Acrylamide Exposure
There is no evidence that small amounts of dietary acrylamide cause harm.
However, if you are concerned, then here are a few steps you can take to minimize your exposure:
Quit smoking and try to minimize your exposure to secondhand smoke.
Keep frying to a minimum, as it produces the most acrylamide of all cooking methods.
Try not to burn or char foods on the grill.
Toast bread to a light brown color and avoid burnt toast.
Let your bread dough proof longer—the fermentation of yeast reduces the amount of asparagine in the dough, so less acrylamide is made (29).
Choose dark roasted coffee and avoid instant coffee and coffee alternatives.
Bottom Line: Completely avoiding acrylamide is impossible. However, you can make a few changes to reduce your acrylamide intake.
Take Home Message
Coffee contains various substances that are linked to positive effects on health.
These outweigh the potential negative effects of acrylamide, so there's no need to stop drinking coffee if you enjoy it.
This article was reposted from our media associate Authority Nutrition.
YOU MIGHT ALSO LIKE
5 Non-Stick Pans That Won't Give You Cancer
The Truth About Gluten: Is it Healthy for Me?
Dr. Mark Hyman: The Secret Fat That Makes You Thin
EcoWatch Daily Newsletter
Lara Hata / iStock / Getty Images
By SaVanna Shoemaker, MS, RDN, LD
Rice is a staple in many people's diets. It's filling, inexpensive, and a great mild-tasting addition to flavorful dishes.
An image of the trans-alaskan oil pipeline that carries oil from the northern part of Alaska all the way to valdez. This shot is right near the arctic national wildlife refuge. kyletperry / iStock / Getty Images Plus
The Trump administration has initialized the final steps to open up nearly 1.6 million acres of the protected Alaskan National Wildlife Refuge to allow oil and gas drilling.
Kaboompics / Pexels
Tensions between lawmakers and several large manufacturing companies came to a head on Capitol Hill this week during a hearing on toxic fluorochemicals in U.S. drinking water.
A male african lion plays with his 4 month old cub at Big Marsh in Serengeti National Park, Tanzania. Nick Garbutt / Barcroft Media / Getty Images
A Florida man has been allowed to import a Tanzanian lion's skin, skull, claws and teeth, a first since the animal was listed as threatened under the Endangered Species Act, according to US Fish and Wildlife Service records uncovered by the Center for Biological Diversity through the Freedom of Information Act.
A fracked natural gas well in northwest Louisiana has been burning for two weeks after suffering a blowout. A state official said the fire will likely burn for the next month before the flames can be brought under control by drilling a relief well.
The universe is expanding much quicker than previously thought, according to researchers in Germany, leading scientists to suggest it may be more than 2 billion years younger than past estimates.