Is Privatized Uranium Company Too Rigged to Fail?
Nov. 01, 2011 11:26AM EST
Insights + Opinion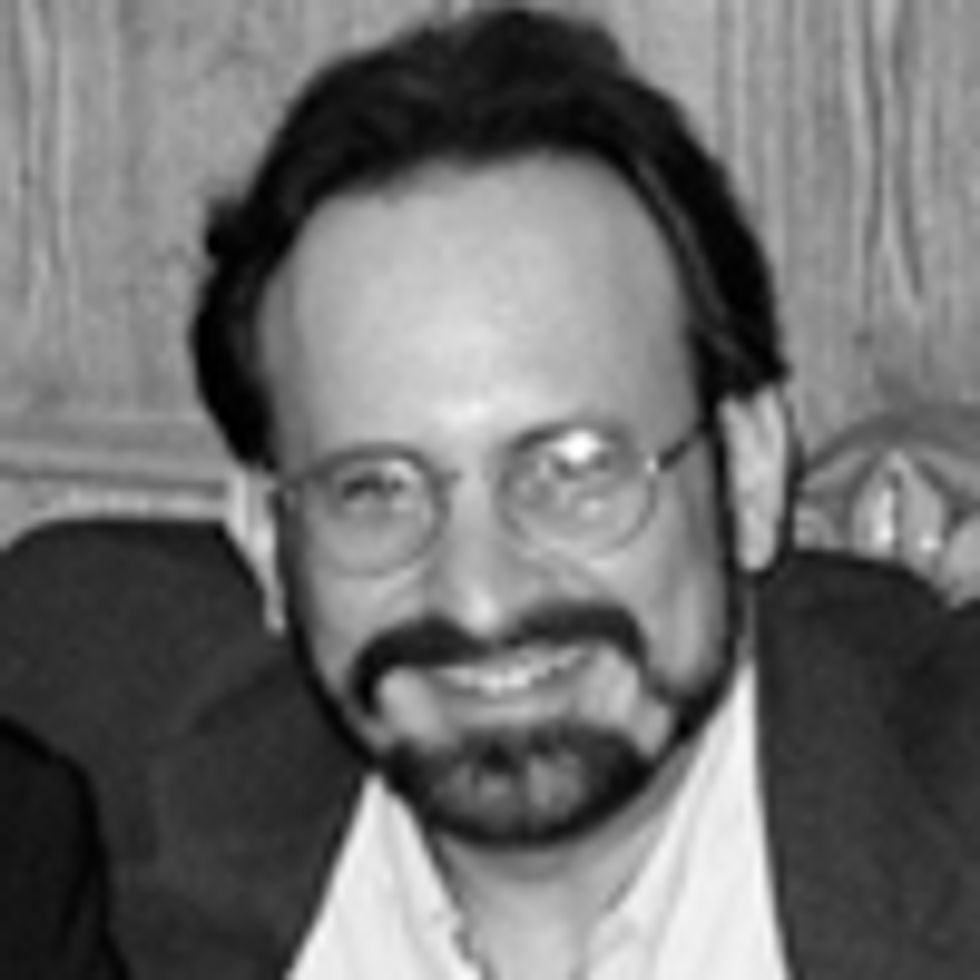 After a round of loan guarantees for renewable energy projects, bracketed by investigations and hearings on the Solyndra scandal, just one big project remains on the docket of the beleaguered Loan Programs Office at the Department of Energy (DOE). The applicant is the formerly government-owned uranium enricher, USEC Inc., the same company that supplied the uranium fuel melted down inside the reactors at Fukushima. If Solyndra has been a nightmare for the Obama Administration, USEC is a recurring psychotic-break flashback to a bad acid trip.
USEC has spun a decade-long saga over whether it will or won't build a gas centrifuge uranium enrichment plant, in the key swing region of Appalachian Ohio, near Piketon. The company now faces a series of financing and performance deadlines, starting Nov. 1. On Friday, Oct. 21, USEC announced an alleged deal with the DOE that would inaugurate hundreds of millions or billions of dollars of new federal spending in support of the "privatized" company.
Four days later, however, Energy Secretary Steven Chu sent letters to Congress suggesting that any commitment to USEC would require a congressional appropriation, tossing the radioactive potato into U.S. Speaker of the House John Boehner's (R-OH) lap. Boehner, whose congressional district neighbors that of Piketon, immediately came under intense fire for support of USEC from his own right wing, expressed best in a piece in the National Review:  Another Solyndra—Henry Sokolski & Autumn Hanna—National Review Online. It carries the caustic subtitle Ohio Republicans join the energy subsidy racket.
Subsequently, USEC retreated from its claim of a deal, saying late on Halloween—trick or treat—only that "advanced talks" with DOE and Congress continue (USEC Inc. News Release: USEC Provides Update on American Centrifuge Project).
The Archetype of Planned Failure
Piketon has been the proving ground for the strategic wastage of federal funds on a gargantuan scale since 1952, when Democrat Alvin Barkley of Kentucky (Truman's vice president) and Republican Robert Taft of southern Ohio (a perennial presidential candidate) teamed up to site the largest and most energy-consuming facility in the world, in the most impoverished corner of the state most critical for electoral college victories. (Pike County retains the highest unemployment rate of Ohio's eighty-eight counties).
That enrichment plant, which at opening required more electricity than the city of New York, was closed in 2001, but accomplishing that closure required the titular privatization of USEC, to remove accountability for the layoffs from the politicians of both parties. The site and all the buildings upon it are still owned by the federal government.
"Privatized" USEC now seeks a $2 billion federal loan guarantee—nearly four times the Solyndra loss—though the total market valuation of USEC is only about one eighth of that amount. USEC's future revenue is severely constrained by scheduled closure of its remaining gaseous diffusion plant in Paducah, Kentucky (Barkley's home town), in just seven months, and by expiration of its sweetheart concession on the sale of downblended Russian uranium from dismantled warheads in just two years. USEC has about $800 million in debt to bondholders coming due in 2014, at least three years before any new facility possibly could come online. That impending triple-whammy makes USEC the worst bet since huckster Bobby Riggs in his challenge match against tennis pro Billie Jean King.
Make it a quadruple-whammy with the collapse of the projected market for nuclear fuel, since the Fukushima disaster and the resulting wave of nuclear roll-back decisions in Japan, Germany, Italy, Switzerland, Scotland, Belgium and even Texas.
As with Solyndra, USEC's technology faces stiff commercial competition. Unlike Solyndra, USEC's default risk is entirely predictable in advance of any loan, and the competition is domestic, with projects now completed or underway in New Mexico, Idaho and North Carolina. Ohio's politicians now complain that AREVA USA, purveyor of the Idaho project that has already been awarded a $2 billion DOE loan guarantee, is the subsidiary of a French-owned company. The complainers sang a different tune when they tried to woo the same plant to Ohio.
DOE already rejected USEC's application in 2009 on all three criteria—technical, financial and regulatory—but USEC was then granted an extension of the review, against the rules, by the flex of pure political muscle. The biggest flexor was then-governor, Democrat Ted Strickland, who hails from Piketon's general neighborhood and had served on the USEC Privatization Board in the 1990s as congressman from the district.
To his credit, Strickland originally opposed the privatization as a scandal-plagued "exercise in private enrichment" (pun intended), but curiously, after a decade as the lead beneficiary of USEC campaign contributions, Strickland became the company's shill-in-chief. Strickland received more than $30,000 in corporate contributions from USEC for his 2010 gubernatorial reelection campaign, not counting a $6,000 contribution that had to be returned because it was timed too closely to a meeting that Strickland held with Energy Secretary Chu, explicitly to lobby for a USEC loan guarantee.
Centrifuge Spin
At the 13th anniversary of its privatization, USEC can claim a string of bad luck for the record-books. Announcement of the American Centrifuge Plant (ACP) was postponed twice in 2003—first, when Iran revealed its far-along centrifuge program, which President G.W. Bush unthinkingly called a "criminal" enterprise (unthinking about the pending USEC extravaganza for an operation much like that in Iran), and second, when Muammar Gaddafi said that he, too, had a centrifuge program, obviously more advanced than USEC's.
If tent-colonel Gaddafi could beat you to the hi-tech punch, your machinery couldn't exactly be counted as cutting-edge. Adding irony, Gaddafi's surrendered stock of enriched uranium was shipped for storage to Piketon, where the old enrichment plant had given way to a uranium waste warehouse, with the habitual false promise of salvaging Ohio jobs. (Now that uranium has been moved to Oak Ridge, Tennessee).
In early 2004, when USEC finally did unveil ACP, with patriotic ballyhoo that was trademark Ohio-country baloney, it was absent any financing plan for the facility, now estimated to cost at least five billion dollars, except for some vague idea that the government would pay for it, negating the letter and spirit of privatization. In the fantasy scenario of ACP opening for business, it would make the highest-priced reactor fuel in the world, by design.
After applying for a DOE loan guarantee in 2008, USEC had the misfortune of spotlighting ACP's lead future customer, which was Tokyo Electric Power Company (TEPCO), owner of the nuclear reactors to be stricken and shut down at Fukushima. That blooper was compounded when USEC claimed it would seek needed additional financing for ACP—between $600 million and $1 billion—from the Japan Bank for International Cooperation. There's been no sign of that financing either before or since the nuclear disaster in Japan, and it's difficult to comprehend why a Japanese national bank would choose to subsidize a non-competitive U.S. nuclear project at this particular point in time.
Within ten days of the meltdowns in March of 2011, USEC signaled defeat by signing an agreement to satisfy its customers with uranium supplied by the Russian company TENEX, and also to support a future TENEX centrifuge plant to be built on U.S. soil. The American Centrifuge Plant thus transmuted into the Russo-Japanese Centrifuge Plant.
National Insecurity
With no case to make for commercial viability, USEC's public relations crew has fallen back on the vague assertion that the plant would serve a unique role for "national security," which has the unsavory consequence of making USEC's project sound much like those in Iran and North Korea. U.S. Senator Rob Portman, who represented Pike County in Congress post-Strickland, has disclosed that ACP would make the fuel for Tennessee Valley Authority (TVA) power reactors, which also provide tritium for the replenishment of U.S. nuclear weapons.
Representative Jean Schmidt (R-OH) who inherited the congressional seat when Portman was tapped to become U.S. Trade Representative, recently said that ACP failure would "handcuff our foreign policy, weaken our military posture and put at risk American business interests worldwide." Schmidt, you may recall, is the national security expert who made her debut on the House floor by implying that ex-Marine Jack Murtha was a coward.
Regarding, Schmidt's assertions about ACP, the opposite is true. USEC's national defense claim rests on the fact that other new enrichment technologies are under foreign license restrictions that bar military applications. Contrary to advertisement, USEC also employs some unspecified components that are manufactured and licensed abroad. However, USEC licenses the core of its technology directly from DOE, fulfilling a requirement of the USEC Privatization Act for development of "advanced technology" that can meet hypothetical future U.S. needs for weapons-grade uranium, a defect in the Act since we can neither gauge long-range future needs, nor meet those needs in a backhanded way through commercial private projects. The royalties on the technology—$100 million owed the U.S. government—have been deferred until the hypothetical plant opens, another hidden subsidy since it never will.
Enriched uranium has not been used as material in U.S. nuclear weapons since it was banned for such use by Lyndon Johnson in 1964.
In fact, USEC's enormous forty-foot high centrifuges are not "innovative" as claimed, because they were developed by the U.S. government more than thirty years ago, specifically to replace the problem-plagued high-assay enrichment facility at the old Ohio plant. The commercial limitations of this technology are related to its dual-use design. DOE's interest in continuing R&D on the centrifuge technology, as expressed in the recent letters from Chu, may reside solely in maintaining a future capacity to make weapons-grade uranium, an interest wholly distinct from the commercial advertisements of USEC.
It's the dual-use character of ACP that undermines real security interests and non-proliferation objectives. The U.S. cannot continue to oppose potential dual-use centrifuge facilities in Iran or North Korea, if we blur the line between nuclear power and nuclear weapons with our "new build."
Nor is it practical. The government stockpile of weapons-grade uranium easily can be downblended to feed the reactors at TVA. And in anticipation of ACP's demise, DOE has created a new stockpile of reactor-grade uranium called the "Strategic Uranium Reserve," obviously with replacement of USEC uranium in mind.
The American Centrifuge Plant boils down to a failed commercial program recast as a clandestine military research and development project, in order to roust up the necessary support for congressional appropriations. Thus, for the sake of a petty political game in the root hills of southern Ohio, we tempt terrible consequences. If the U.S. or Israel were to strike at Iran's bunkered centrifuge facilities, where would the Iranians symmetrically target in reprisal? Even if ACP never operates commercially, that would be Piketon. But for the American people this is all hush-hush.
A Done Deal?
DOE has pushed back against USEC efforts to extort a loan guarantee, which would only be a formula for future default. The problem is that presidential politics and the power of "super" congressmen from southern Ohio, including Boehner and Portman, make Pike County nuclear boondoggles practically non-cancelable. Six of USEC's test centrifuges crashed last June, but the pols can keep spinning promises of jobs, jobs that never materialize, ad infinitum.
It's in that context that USEC announced in late October "ongoing negotiations," with DOE over an immediate direct government bailout of $300 million, instead of a loan guarantee.  Allegedly, this money would pay for a research and development program for ACP technology that might attract the kind of private investment USEC hasn't had. Boeing, which fleetingly agreed to co-manufacture the USEC centrifuges, fled the project with no explanation in 2008.
Apparently, USEC jumped the gun and revealed the new deal before one actually has been struck, either to preempt leakage of the news that a guarantee has been denied yet again, or to head off a crash in USEC stock price, or both. Within days of the announcement, the story from DOE has changed substantially. 
First reports, including one by the Associated Press, mentioned an immediate DOE cash infusion of $150 million, from unspecified "existing funds," with an additional $150 million contingent on congressional appropriation. But hurried letters from Chu and other DOE officials seem to deny that there is an "existing" source for USEC funding, and suggest that any substitution for the non-forthcoming loan guarantee would need to be appropriated by Congress.
That clarification follows upon a scathing report by the Government Accountability Office, issued in September, which found that two USEC programs at Piketon were rogue operations, funded illegally through DOE usurping the legislature's "power of the purse."  http://www.gao.gov/new.items/d11846.pdf
DOE is also smarting from charges in the Solyndra case that the Loan Programs Office vastly exceeded its authority to structure bailout terms on its own. When the USEC loan guarantee was denied in 2009, DOE offered a compensatory package that included $45 million in research and development assistance, and up to $200 million in a no-bid contract for make-work "stimulus" jobs at Piketon, just to keep USEC workers on payroll. That offer was creatively funded outside of congressional authority through a "barter" of uranium that was claimed to not constitute an actual government "expenditure."
The arrangement had shades of the Iran-Contra Affair, whereby a government agency invents ways to fund shadow-government operations, minus accountability or oversight.  The difference in this case is that the black-market Autonomous Republic of USEC was established at the center of the American heartland in Ohio.
The uranium barter also brought intense opposition from western governors and legislators, upset about the undercutting of their uranium mining industry. And perpetual bailouts of USEC at this point constitute effective renationalization of the company, contrary to the statute by which USEC was created.
USEC Runaround
If Congress does salivate to the Ohio bellwether, the new USEC funding would come in addition to unaccounted billions of dollars already wasted by the federal government on the corruption-plagued centrifuge program at Piketon since 1977.  Former GOP U.S. Senator George Voinovich once slipped and referred to additional funds for USEC as "pouring money down a rat hole," and the same phrase was repeated recently by Democratic U.S. Senator Sherrod Brown, while Brown was struggling to advocate for USEC.
USEC was obligated to complete its Lead Cascade demonstration project in 2005. It never did, and there is substantial evidence that USEC intentionally ditched the demonstration because resulting data would prove the technology commercially nonviable. Instead, USEC has belligerently demanded federal backing for a $2 billion loan before the company has met any of the Title XVII requirements for feasibility and credit-worthiness. (In July of 2009, DOE reviewers were specific on that point. In a draft copy of the denial announcement, released under the Freedom of Information Act, DOE staff wrote: "the project is not yet ready to move to commercial scale operations and therefore USEC's application would likely not meet the legal requirements of the 2005 EPACT statute and the subsequent Title 17 loan guarantee regulations)." It is nonsensical that years of additional delay and substantial additional cost for ACP would make it more competitive, when it already lags behind the competition on timing and cost, and when new technology developed by GE-Hitachi in North Carolina surpasses centrifuges in efficiency.
Lastly, and of personal import to me, artificial life support for a project destined to remain unfinished prohibits constructive alternative use of the site, and keeps the whole area locked in a state of high-security suspended animation. That is the opposite of a jobs and revitalization program, and it represents continued political exploitation of this Appalachian community.
Obviously, the Obama Administration doesn't really think that a new subsidy for USEC will breathe life into ACP. The actual objective is to kick the can past the 2012 election, without "giving USEC the knife" as a congressional staffer put it to me. Postponing USEC's collapse, it is hoped, could be just the thing to secure Ohio's electoral votes for Obama.
That's idiotic thinking coming from people who fancy themselves quite smart. The country can ill afford continued infrastructure wastage to maintain a federal site for a private project that has no future. Thirty-five years of nuclear flimflam has taught us a thing or two. If the Administration wants to screw my community by keeping mostly-empty buildings at the federal site fenced off with high security, at tremendous national expense, I'm here to say that it won't be done on the down-low. 
Duds'n'Suds—or—It all Comes out in the Wash
It's worth recalling that the great Teapot Dome scandal was perpetrated by Warren G. Harding's Ohio Gang, involving crooked concessions for the supply of diesel fuel to the U.S. Navy.  The Piketon plant, not far from Harding's hometown, also made fuel for the Navy, updated for the Atomic Age, but the modus operandi remained very much the same. Buckeye State corruption operates on the assumption that the rest of the country never catches on.
The U.S. centrifuge program emerged out of a crass promise made by Jimmy Carter when campaigning in Ohio in 1976. The promise, to build a second full-sized gaseous diffusion plant next to the existing one at Piketon, was cynically stupid, but it won Carter the Presidency—he prevailed in Pike and surrounding counties, carrying Ohio by about a quarter of one percent.
That's not a strategy recommendation. A woman at the Duds'n'Suds Laundromat in Piketon put it best, when asked her feelings about another hoax nuclear proposal for Piketon. She said with a grimace: "What are they promising now?" (It should be noted that the machines at the Duds'n'Suds do spin quite well, with no federal subsidy.)
For the sake of our treasury, our security, and this community's future, the site that is adjacent to my backyard should finally be freed for viable development. USEC's alleged privatization should be acknowledged as a sham. Continued federal support for USEC should be rejected, and the Department of Energy's authority to negotiate secret deals with USEC should be revoked.
For a decade now, the scions of both major political parties have been hawking the American Centrifuge Plant as a symbol of "innovation" that will go like gangbusters for the nation. Turns out it was only another Ohio Gang going bust.
EcoWatch Daily Newsletter