This website uses cookies to ensure you get the best experience while browsing it. By clicking 'Got It' you're accepting these terms.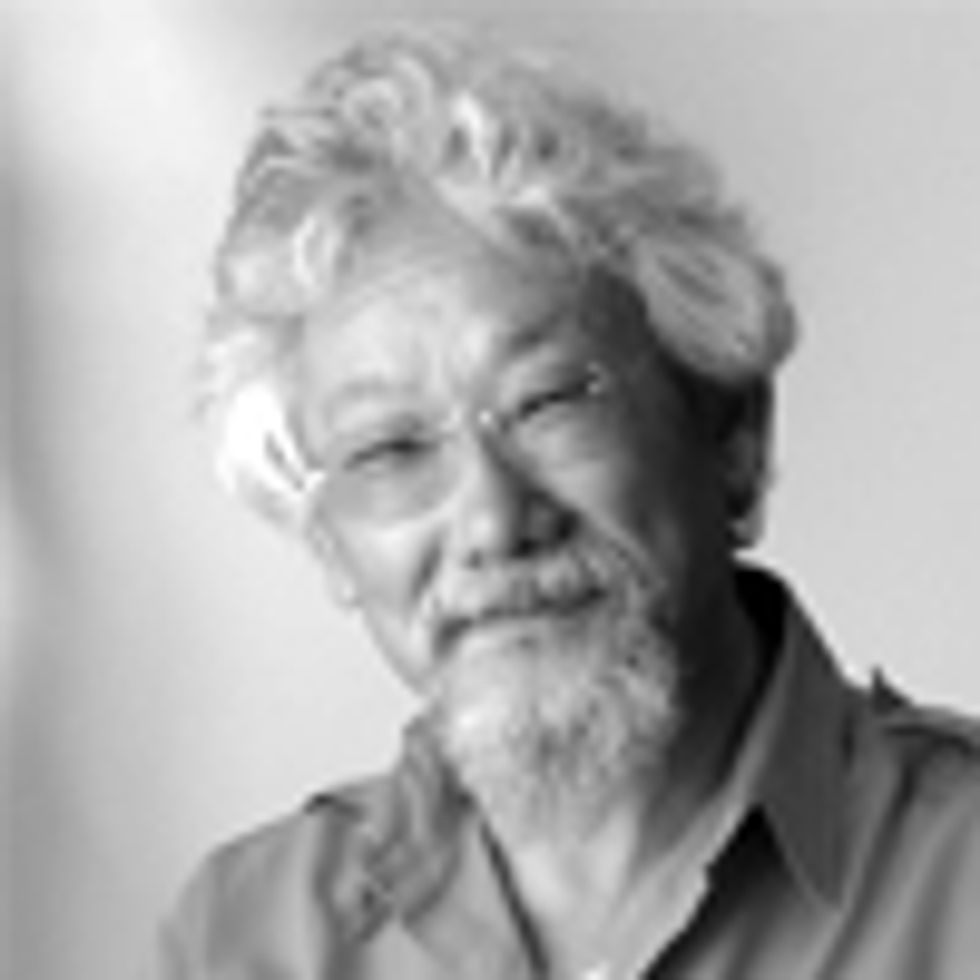 In railing against everything from bike lanes to transit spending, pundits and politicians often raise the spectre of a "war on cars." Of course, there is no war on cars–but there should be.
Cars directly kill and hurt more people every year than most diseases, resulting in 1.5 million deaths and 78 million injuries needing medical care, according to the World Bank. Road injury is the eighth leading cause of death worldwide. Pollution from cars also causes acute and chronic health problems that often result in premature death–from heart disease and stroke to respiratory illness and lung cancer.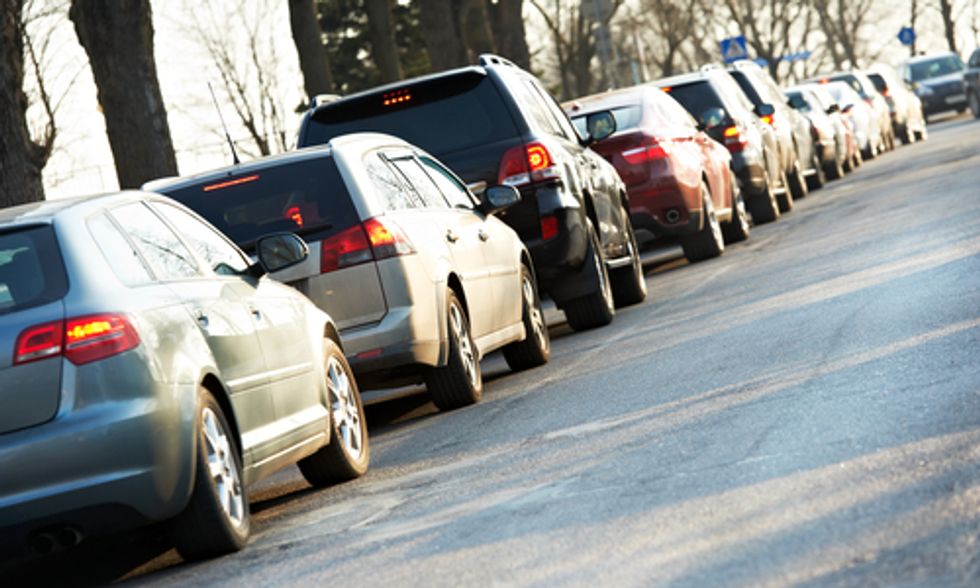 Photo courtesy of Shutterstock
Environmental impacts of cars are also well-known and wide-ranging, including climate change, smog and oily run-off from roads, not to mention the green space sacrificed for infrastructure to sell, drive, fuel and park them. Despite fuel-efficiency improvements, emissions from vehicles have more than doubled since 1970, and will increase with rising car demand in countries like China, India and Brazil, according to the latest Intergovernmental Panel on Climate Change report.
Because many people, especially North Americans, can't conceive of a world without cars for everyone, we overlook major problems caused by our private automobile obsession. We're rightly outraged when a company like General Motors ignores faulty ignition switches in some of its vehicles, thought to have caused 13 deaths over 13 years. The massive recall that followed was justified and necessary. But as a headline on Treehugger's website argues, "It's time for a bigger recall of a seriously defective product: The Car."
The article continues, "Since we can't recall every car all at once and redesign the entire country, there are at least things we can do to make it less bad. Significantly reduce speed limits. Make drivers pay the full cost of infrastructure construction and maintenance through the gas tax. Build the cost of medical care for those millions of injured by cars into the price of gas. Invest in walkable cities and alternative forms of transport."
Seattle newsweekly The Stranger, only somewhat tongue-in-cheek, created a 2011 manifesto for a real war on cars. "We demand that car drivers pay their own way, bearing the full cost of the automobile-petroleum-industrial complex that has depleted our environment, strangled our cities, and drawn our nation into foreign wars," it says. "Reinstate the progressive motor vehicle excise tax, hike the gas tax, and toll every freeway, bridge, and neighborhood street until the true cost of driving lies as heavy and noxious as our smog-laden air."
As Treehugger notes, we can't shift from car-centric societies overnight. And until we find ways to better design our urban areas, many people will continue to rely on cars. After all, in the "developed" world, and increasingly in the developing world, we privilege private automobiles when creating infrastructure, often at the expense of what we need for public transit, walking and cycling.
Some even claim automobile and oil companies bought and dismantled streetcar and urban rail lines from the mid-1930s to the 1950s to sell more cars and oil. Fuel efficiency wasn't a concern because, before pollution and climate change impacts were known, gas sale profits were a priority. Many factors were involved in the development of car culture, but we now find ourselves in an era when much of our oil is burned to propel mostly single users in inefficient vehicles.
Even with today's improved fuel standards, only about 15 percent of the energy from each litre of fuel burned is used to move the vehicle, which typically weighs 10 to 20 times more than the passenger(s) it carries. That translates to about a one percent efficiency to move those passengers.
Although we can't stop using cars altogether, we can curtail their damage to people and the environment. We can reduce greenhouse gas emissions by cutting back on car use, choosing fuel-efficient vehicles, joining a car pool or sharing program and reducing speed. At the policy level, we need increased investment in public transit and cycling and pedestrian infrastructure, stronger fuel-efficiency standards, reduced speed limits, higher gas taxes and human-centric urban design.
Besides combating pollution and climate change, reduced dependency on private automobiles will lead to healthier people, fewer deaths and injuries and livable cities with happier citizens. And that's worth fighting for!
——–
YOU ALSO MIGHT LIKE
World's First Battery-Powered Bus Transports 135,000 Passengers in 10 Days
How College Campuses Are Creating New Models For Transportation
Celebrating Our Small Blue Planet
——–
EcoWatch Daily Newsletter
By Jennifer Molidor, PhD
Climate change, habitat loss and pollution are overwhelming our planet. Thankfully, these enormous threats are being met by a bold new wave of environmental activism.
President Donald Trump mocked water-efficiency standards in new constructions last week. Trump said, "People are flushing toilets 10 times, 15 times, as opposed to once. They end up using more water. So, EPA is looking at that very strongly, at my suggestion." Trump asked the Environmental Protection Agency (EPA) for a federal review of those standards since, he claimed with no evidence, that they are making bathrooms unusable and wasting water, as NBC News reported.
(L) Rushing waters of Victoria Falls at Mosi-oa-Tunya National Park, Zimbabwe pictured in January 2018. Edwin Remsberg / VW PICS / UIG / Getty Images (R) Stark contrast of Victory Falls is seen on Nov. 13, 2019 after drought has caused a decline. ZINYANGE AUNTONY / AFP / Getty Images
Monsanto's former chairman and CEO Hugh Grant speaks about "The Coming Agricultural Revolution" on May 17, 2016.
Fortune Brainstorm E / Flickr
By Carey Gillam
Former Monsanto Chairman and CEO Hugh Grant will have to testify in person at a St. Louis-area trial set for January in litigation brought by a cancer-stricken woman who claims her disease was caused by exposure to the company's Roundup herbicide and that Monsanto covered up the risks instead of warning consumers.
A volcano erupts on New Zealand's Whakaari/White Island on Dec. 9, 2019.
Michael Schade / Twitter
A powerful volcano on Monday rocked an uninhabited island frequented by tourists about 30 miles off New Zealand's coast. Authorities have confirmed that five people died. They expect that number to rise as some are missing and police officials issued a statement that flights around the islands revealed "no signs of life had been seen at any point,", as The Guardian reported.